A Baker's Ways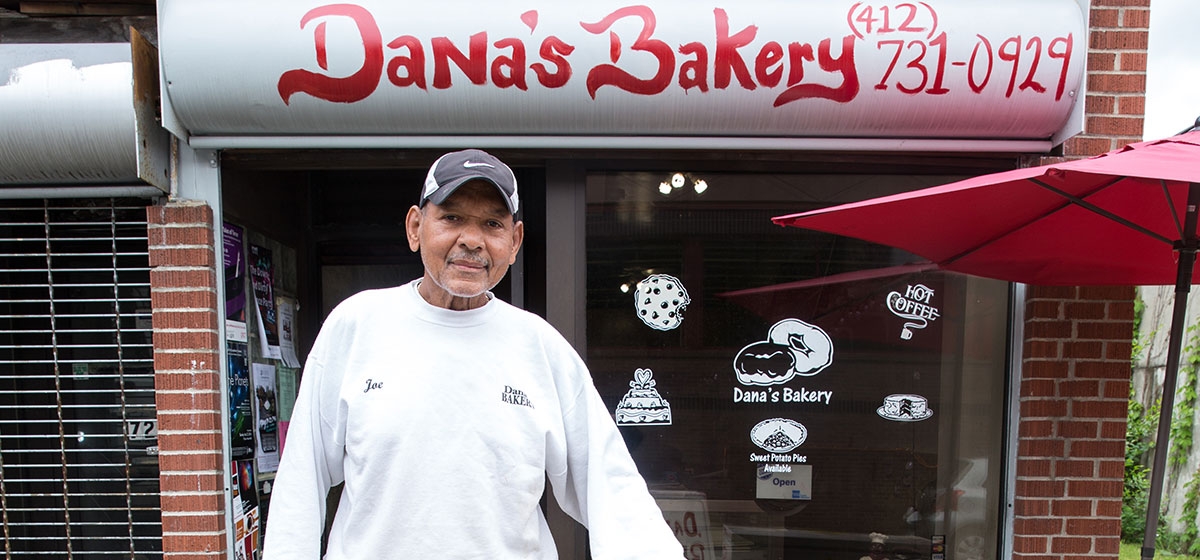 June 26, 2017
Calling it "Joe's Bakery" would never work. Who wants to buy pastries from some guy named Joe?

At least, that's what Joe thought. And if Joe thought it, others might be thinking it, too. So, he named his bakery in honor of his daughter, Dana.
For the past 37 years, Joe has been turning on the ovens in his Homewood shop around 12 midnight, Monday through Saturday, to prepare for a day that begins at 6 a.m. when the doors open, and ends around 7 p.m. when they close.
"I take power naps here and there," he says, not keeping track of the hours he's worked. Why should he? As far as Joe's concerned, it's a job. His job. One that's kept the glass-encased displays in his shotgun-style shop filled with sugar-dusted, apple-raisin, blueberry, and peach turnovers, lady locks bloated with cream, sheets of brownies covered in gooey chocolate icing, and spongy donuts that cost 65 cents each.
He has no idea how many cookies he bakes each week. Each could fit in the palm of your hand: sandies, chocolate chip, oatmeal raisin, marble, chocolate drops, and peanut butter thumb prints that will set you back a quarter or $3 a dozen.
"Yellow batter is what people enjoy the most," he says, pointing to four perfectly round cakes occupying the top shelf. "Then I ice them: chocolate, vanilla, coconut, usually."
The equipment he accumulated was given to him from other nearby bakeries like Stagno's and Wolfat's. He didn't have to go to the bank for a single penny to start whipping up his sweet potato pie, spice bars, upside down pineapple and cupcakes. When he eventually did go a few years ago to borrow $3,000 to open a second shop, the bank wouldn't give him the loan.
"It just wasn't in God's plan, that's all," he says evenly.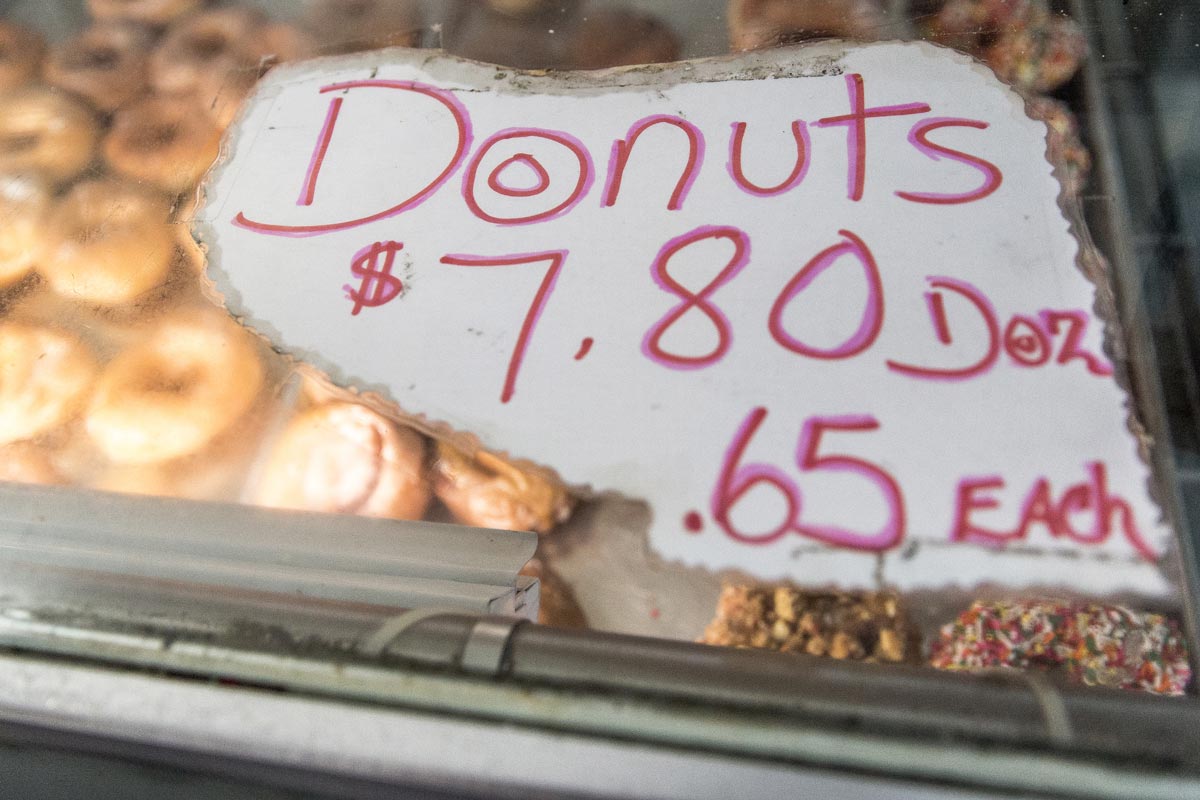 Photography by John Altdorfer
For most of his life, Joe has been baking.
Right out of high school, he got a job at a wholesale bakery in McKeesport washing dishes and pots, mostly. Before long, he learned how to handmake everything those machines whipped out in bulk. Opening his own business had to wait, though.
His father was a foreman on the B&O railroad. This is good work, Joe, he said.
So, Joe went to work on the tracks. But it wasn't pleasant being outside on the tracks in the dead of a Pittsburgh winter, and Joe quit.
Then he went down to the mill, but changed his mind the next day.
You ain't never gonna work in this mill again, the foreman reprimanded him sternly.
Good, was Joe's reply. Never really wanted to.
Instead, he set up shop on North Homewood Avenue, called the place "Dana's Bakery" and fired up the oven.
Four decades later, Joe still hasn't tired of any of it: not the sticky-sweet aromas that lure people in as they try to pass on by, nor the long hours or lack of sleep. Why would he?
"If you love what you do, it's alright," he smiles.