92nd Cinderella Ball Held at the Omni William Penn
January 27, 2018
Photo by Caroline Kelley.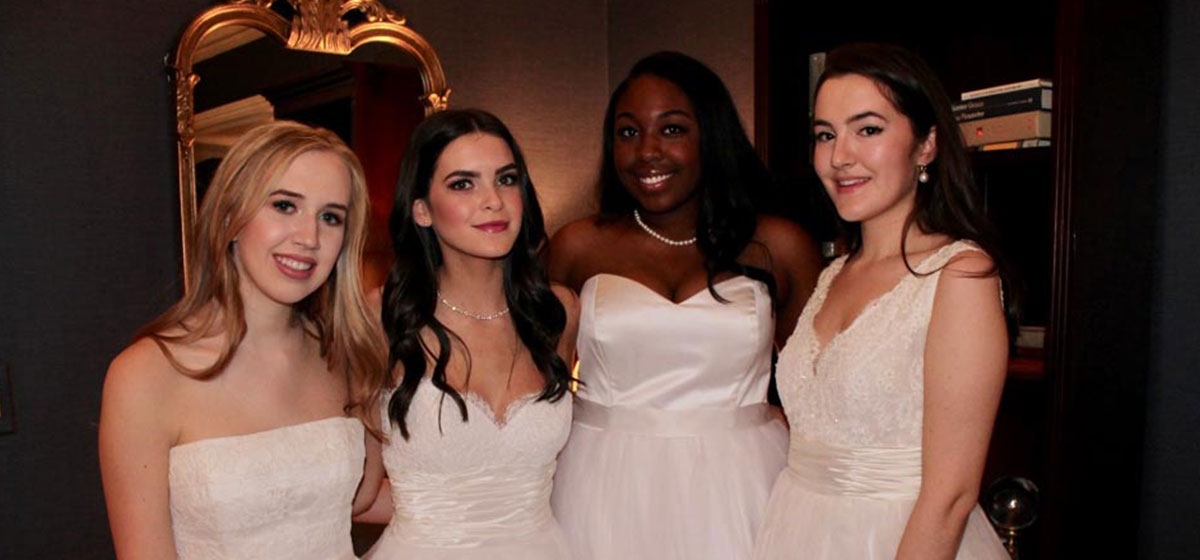 January 30, 2018
On Saturday, January 27, seventeen local debutantes walked the length of the ballroom at the Omni William Penn on the arms of their fathers before a crowd of family and friends during the 92nd presentation of the Cinderella Ball.
---
---
Ball chairs Brette Gillman and Natalie Kelley, escorted by their husbands Kyle Gillman and Brendan Kelley, opened the formal presentation with a wave of their wands in a magically decorated room brimming with blush flowers from Pete Donati & Sons. As is tradition, the evening's Prince Charming—Connor Jones, a current junior at Connecticut College—pulled Cinderella Kennedy Wilson's name from the pumpkin before whisking her off to waltz to the music of the Rick Purcell Big Band.
Overcome with emotion, Kennedy's father, Mr. Martin Howard LaMar, waltzed with his daughter during the four-course seated dinner. Throughout the year, the debutantes spent their free time volunteering at the Children's Hospital of Pittsburgh of UPMC, which was the beneficiary of the 92nd Cinderella Ball. Debutante Megan Stafford was awarded the Cinderella Women's Committee Scholarship for recording over 70 volunteer hours.
The dance floor was bustling to the sounds of The Move Makers until the stroke of midnight.
The Cinderella Ball will return in 2019 with The Pittsburgh Ballet Theater as the chosen beneficiary.
Debutantes of the 92nd Cinderella Ball: Miss Isabel Shafer Calihan, Miss Sydney Elaine Cleveland-Datesman, Miss Lauren Helen Davies, Miss Lauren Elizabeth Delie, Miss Charlotte Bentley Everett, Miss Eliza Babcock Fisher, Miss Corinne Marie Heberle, Miss Anna Caterina Jovin, Miss Cara Mia Levicoff, Miss Willis Shaw Munroe, Miss Leelah Mazal Ohayon, Miss Lilly Rose Sacchini, Miss Jayme Lyn Santoro, Miss Megan Lauren Stafford, Miss Emma Pippin Thai, Miss Kennedy Alexis Wilson and Miss Eliza Grace Worrall.