Thirteen Debutantes Presented at the 93rd Cinderella Ball
January 26, 2019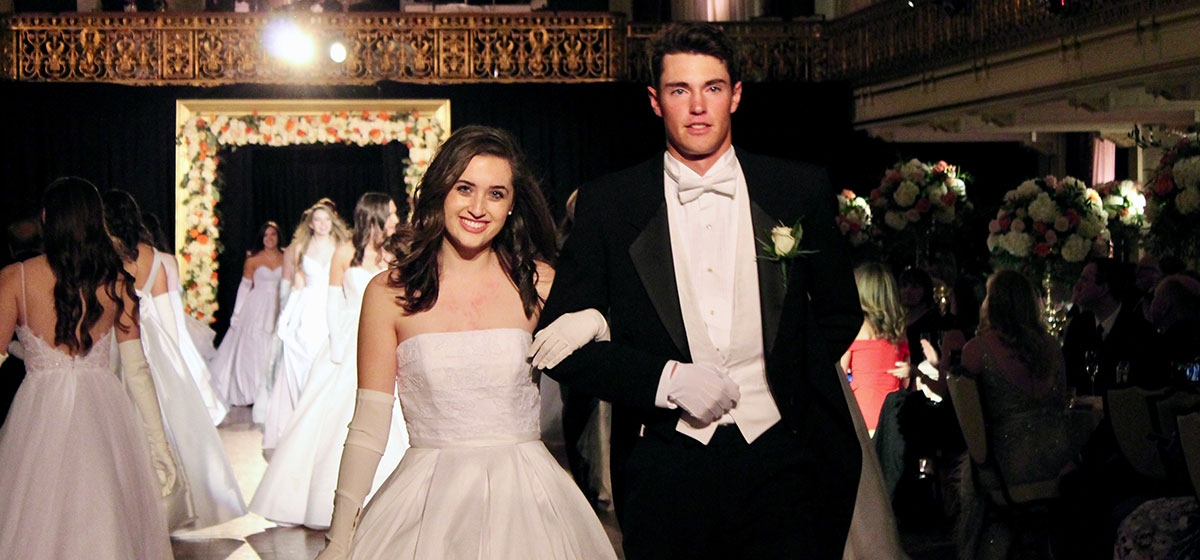 February 4, 2019
Presented by their fathers in traditional cotillion style, thirteen Pittsburgh debutantes walked the Omni William Penn ballroom on Saturday, January 26 at the 93rd Annual Cinderella Ball.
---
---
The evening's Prince Charming—Joseph Anthony Katarincic III (Jack), a junior at Miami University from Fox Chapel—randomly selected Miss Margaret Elizabeth Maglio as Cinderella.
The debutantes, as part of their commitment to Cinderella Ball, were required to do a minimum of 30 volunteer hours each with this year's beneficiary organization, the Pittsburgh Ballet Theatre. Next year, the ball will benefit The Frick Pittsburgh.
Ball chairs Mrs. Brette Rupert Gillman and Mrs. Natalie Robertshaw Kelley were escorted by their husbands, Mr. Kyle Edward Gillman and Mr. Brendan Reeves Kelley.
The Rick Purcell Big Band and The Move Makers provided music for the magical evening through the closing at the stroke of midnight. Dinner was provided by Omni William Penn Executive Chef Michael Fischetti.
Debutantes of the 93rd Cinderella Ball:

Miss Jillian Rockwell Aiken
Miss Pauline Alton Farnsworth
Miss Katharine Graham Ference
Miss Erin Marrie Gramley
Miss Margaret Elizabeth Maglio
Miss Margaret Olivia McCoy
Miss Sophia Isabelle McMahon
Miss Meredith Jean Mehta
Miss Alyssa Maria Melani
Miss Izabella Zocco Scragg
Miss Olivia Dora Scalise Senan
Miss Caroline Elisabeth Szilagyi
Miss Olivia Faye Wilson
The Cinderella Ball is the second longest-running debutante ball in the United States.