Zoo View
Seventeen years of photographinganimals for The Pittsburgh Zoo & PPGAquarium has taught Paul Selvaggio afew tricks for making the perfect shot.Here he shares some of his favorites.
Photos by Paul A. Selvaggio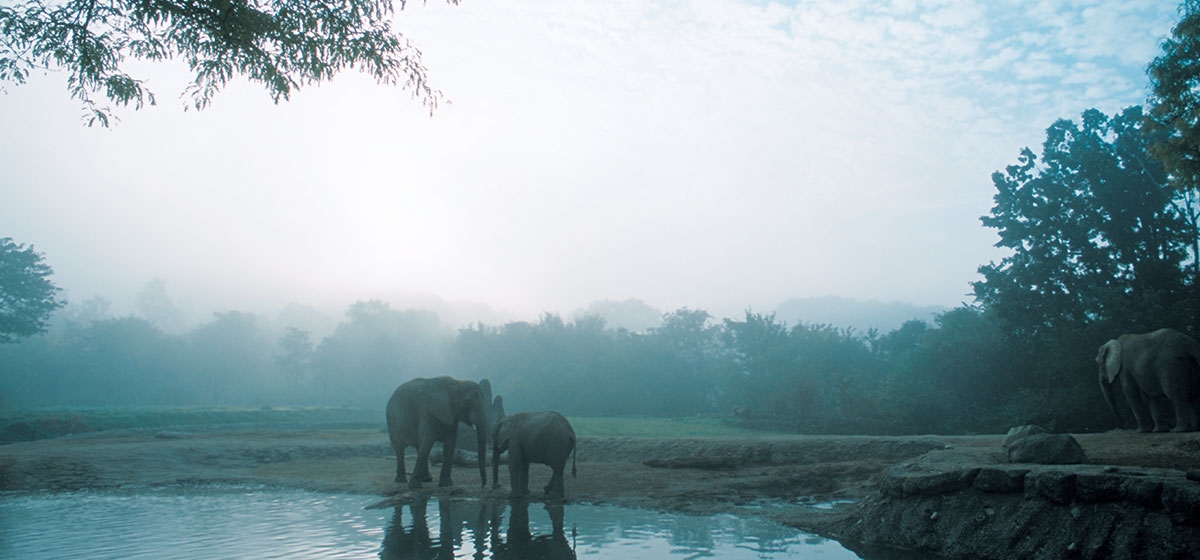 May 20, 2008
As creative director and volunteer photographer of the Pittsburgh Zoo & PPG Aquarium, Paul A. Selvaggio has photographed animals for the past 17 years. But it's not quite a matter of point and click.

---
---
Unlike Annie Leibovitz, when Selvaggio photographs his subjects, he has to worry about becoming their lunch.
The animals' keepers have been his guide, both in how to get the best shots and how to survive. He asks them how to engage the animals with camera. And he also asks: "How am I gonna die? And what should I do: freeze or flee?"
It helps to understand the psychology of the animals, who sense anxiety and fear. He's been in with cheetahs and the big primates. An elephant charged him, and he stood his ground: "Elephants don't forget, and if I had run away, I would have never been able to work with that animal again."
With gorillas, he looks at them and then lowers his glance to submit. "I make sure he knows I respect him before I start shooting. And I don't stare or smile or show my teeth — they're signs of aggression to a primate."
Selvaggio started at the zoo in 1991 as a photographer, then a graphic designer. He became creative director in 2000. Now he donates his photo work to the zoo and only shoots professionally a few times a year for special circumstances. His images are used for the zoo's calendar, publications, signs, ads and Web site.
"Every animal has a personality and I try to capture that."