YWCA Greater Pittsburgh Celebrates 150 Years with Speaker Dr. Jill Biden
April 13, 2018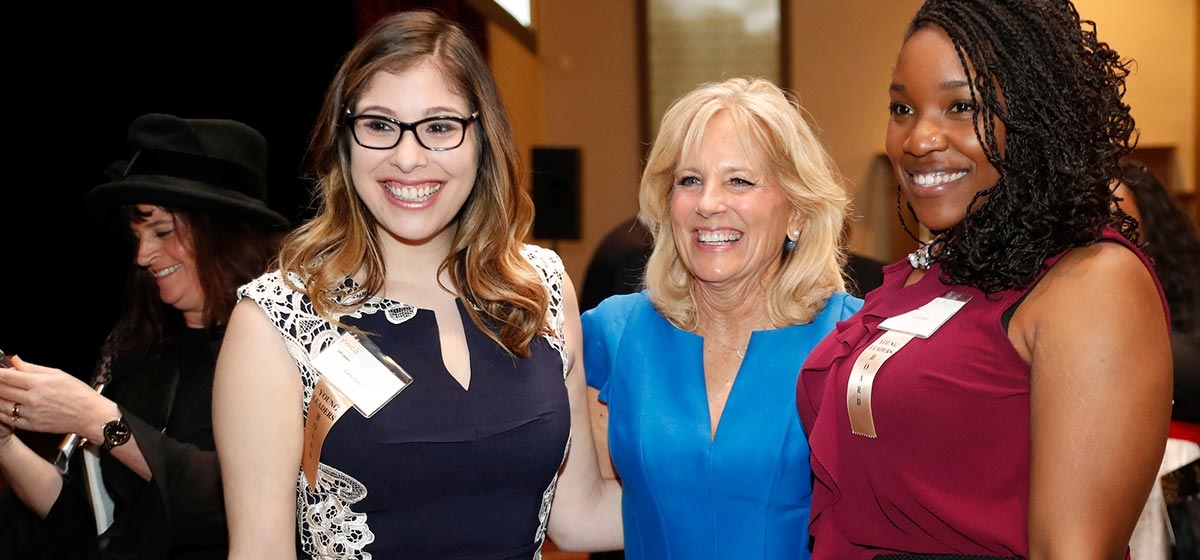 April 16, 2018
Over 450 guests packed the Wyndham Grand in Downtown Pittsburgh on Friday, April 13 to celebrate 150 years of the YWCA Greater Pittsburgh with featured speaker Dr. Jill Biden, former Second Lady of the U.S.
---
---
Before Dr. Biden took the stage, guests made their way up to a cocktail reception with music by the Kevin Howard Duo, enjoying a trip through the YWCA's history with costumed staff representing the organization's founding during the Civil War through suffragette struggles, World War I, Civil Rights, all the way to the 1970s battles for women's equality.
Magdeline Jensen, CEO of the YWCA, LaJuana Fuller, Board President, and Debra Caplan and Betsy Teti, co-chair and chair of the Anniversary Committee, and special guest Dr. Biden, mingled with Gala attendees including Allegheny County Executive Rich Fitzgerald and his wife Cathy, Marsha Jones of PNC Bank (and former YWCA Board President) and Susie Shipley, of Huntington Bank, the Gala celebration's presenting sponsor. Each guest received a special commemorative plate created by Wendall August Forge in honor of the YWCA's 150 years of empowering women and eliminating racism.