Leslie Odom Jr. Performs at The Pittsburgh Promise Gala
November 2, 2019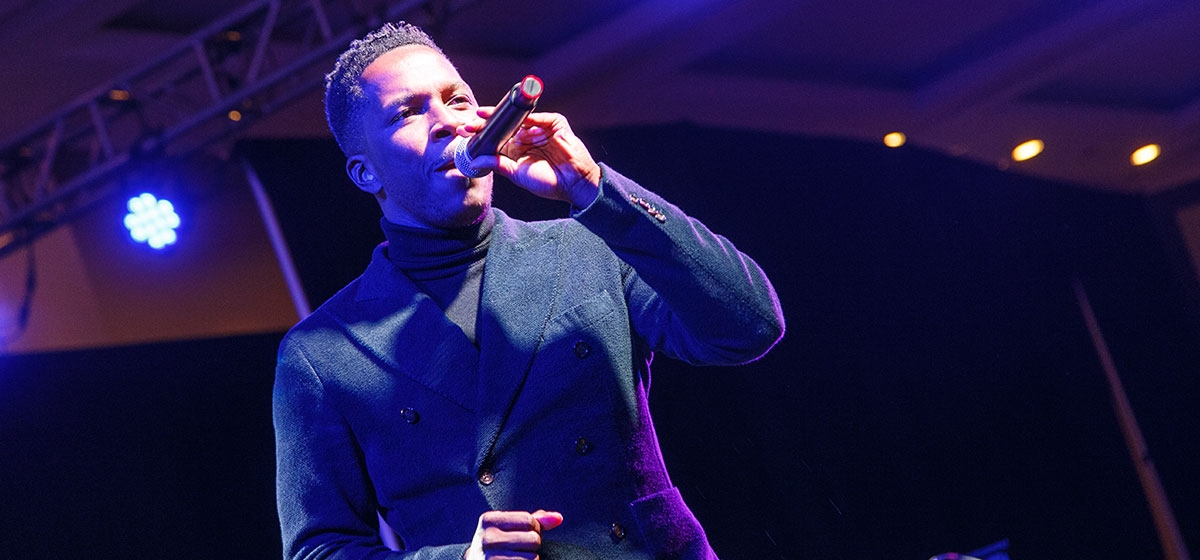 November 15, 2019
On Saturday, November 2, 2019, Tony and Grammy Award-winning performer Leslie Odom Jr. performed at The Pittsburgh Promise's gala, F.N.B. Corporation Presents: A Night of Promise. Odom and his band delighted the crowd with a mix of cover songs, "Hamilton" hits and original material.
---
---
A Night of Promise took place at the Wyndham Grand Pittsburgh Downtown and featured various Pittsburgh Public Schools student ensembles performing throughout the evening. Promise Alumni shared stories about the impact the scholarship had in their lives and the inspiration they'd recently felt to launch their own successful $20,000 fundraising campaign.
During the evening, over 800 guests donated an astounding total of $182,140 on top of the $4.8 million in scholarship funding that was announced at the event. To date, The Promise has invested nearly $140 million in scholarships to send over 9,300 urban youth to a post-secondary institution. More than 3,200 Promise Scholars have graduated, and many are now working, and giving back, in the Pittsburgh region. Pittsburgh has the largest Promise program in the United States.
Highlighted attendees included Franco and Dana Harris, Kiya Tomlin, Debbie Demchak, Steve Lackey, David Malone, Tom Lang, Max and Peggy King, Marty and Susan McGuinn, Dan and Shelley Onorato, Bill and Vivian Benter, Anthony Hamlet, Chip Babst and Candi Castleberry Singleton.