Wymard, Carreau, Sepic, Leberman, Cibik, Goldstein
Noting the passing of prominent Pittsburghers
Ron Sepic, Robert Leberman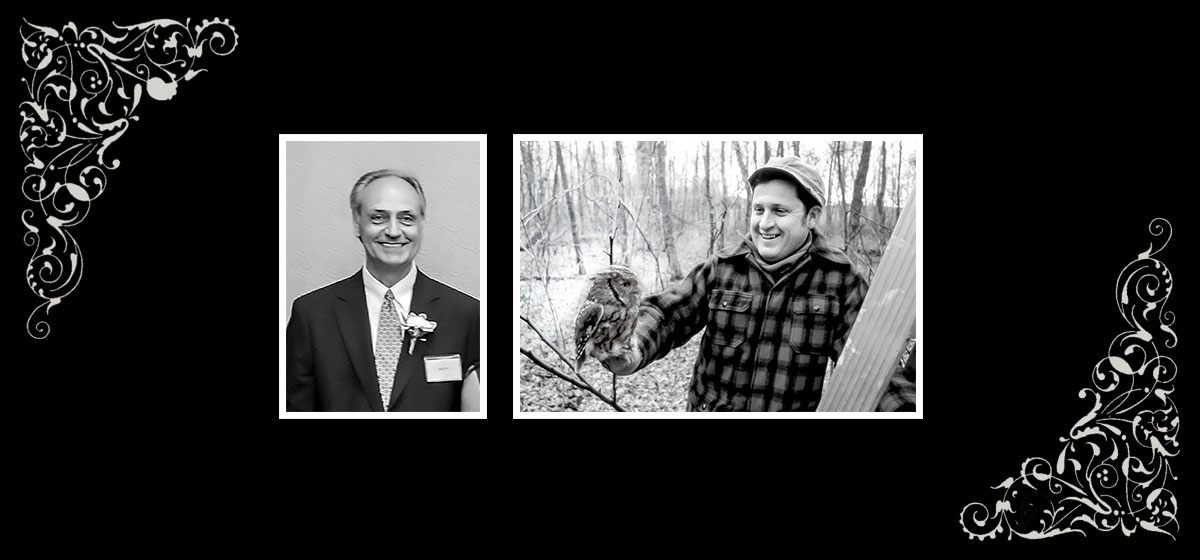 July 27, 2020
Joe Wymard, 84: Though he started his career as a corporate lawyer, Wymard found his calling in family law and became known for his feminist perspective and dogged persistence in divorce cases representing women. He showed the same passion for the arts, in particular the Pittsburgh Symphony, hosting an annual fundraiser at his Florida home just days before he died from a brain tumor, and the Pittsburgh Public Theater—he was board chair when it moved to the O'Reilly in 1992 and was among those who chose the winning design by Michael Graves for the new theater.

Yves Carreau, 60: Beginning with Sonoma Grille in 2004, Carreau was pivotal in the creation of a Downtown restaurant scene where none had existed. A native of Lyons, France, he brought the concept of a California wine bar to Penn Ave. and three years later, opened Seviche across the street. NOLA on the Square, a New Orleans-inspired restaurant, and Perle, a champagne bar, soon followed. The last in his Big Y Restaurant Group was Poros, an upscale Greek establishment. As his restaurants grew, so did the number of residents and office occupancy Downtown, confirming his vision of city life being transformed in part by the variety of fine dining options. He sold his restaurants in 2018 and spent the last year of his life traveling and spending time with his family after being diagnosed with renal cancer.
Ron Sepic, 75: In 1963 the Parade All-American high school basketball team made an appearance on "The Ed Sullivan Show." Sepic, from Uniontown High School, was introduced along with with Lew Alcindor, later known as Kareem Abdul-Jabbar. He was recognized as one of the top five players in the country and one of the best two-sport athletes in the history of WPIAL sports. He played basketball at Ohio State and was selected in both the NFL and NBA drafts. Sepic, who went to dental school instead and became an orthodontist, was inducted into the Pennsylvania Sports Hall of Fame last October.
Robert Leberman, 82: A Meadville native, Leberman became interested in birds as a child and by 1958 had begun to band birds on his own. Three years later he moved to Powdermill Nature Reserve in Ligonier Valley and his childhood hobby became his lifelong profession when he established the bird banding program. He became a senior research scientist at Carnegie Museum of Natural History and one of the nation's most adept songbird banders. He could identify as well as determine the age and gender of countless birds and in 1976 published a detailed book on the region's birds.
Rosemarie Cibik, 96: The valedictorian of her McKeesport High School Class, Cibik earned a debate scholarship to Pitt, where she graduated magna cum laude with bachelor's and master's degrees in education. At age 26, she became the youngest public high school principal in the state. She went on to become the first female school superintendent in Allegheny County, for the Baldwin-Whitehall School District, and was recognized by the National School Boards Association as one of the top 100 school executives in North America. In 1988, she became the first layperson to serve as superintendent of schools in the Catholic Diocese of Pittsburgh. She also served as chairman of the Dept. of Education at Point Park University.
Bob Goldstein, 72: He was a Squirrel Hill CPA who grew up in Oakland, the son of Russian Immigrants. His father and uncles owned Goldstein's Bar & Grill, a point of intersection for all kinds of Pittsburgh people. A sturdy athletic specimen, Bob was a Pitt fan, through and through, and he loved weaving tales about the colorful characters of Pittsburgh history and the East End. Even at tax time, every client meeting ended with three or four jokes, typically Jewish-based, and then a big hug, with the CPA telling his client, "I love you."