Washington, Nunn, Litman, Palmer, Page, Filoni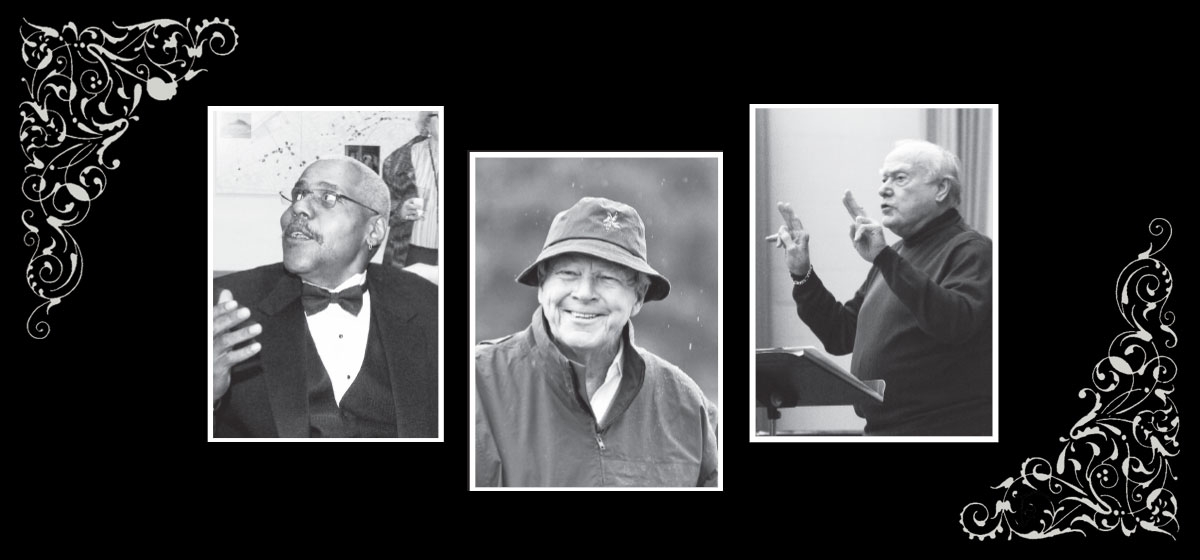 November 20, 2016
Milt Washington, 81: Washington was the long-time owner of Allegheny Rehabilitation Housing Corp.—one of the largest black-owned businesses in Pennsylvania. He was a man with a tremendous work ethic, and his success in providing low-income housing and in several other businesses he owned allowed him to become a committed civic leader as well. He led fundraising efforts for the Hill House Association and the August Wilson Center, and, along with his wife Nancy, established a charitable fund at The Pittsburgh Foundation. Washington also served on the boards of Carnegie Mellon University and the Manchester Craftsmen's Guild.

Bill Nunn III, 63
Nunn was a prolific actor with movie roles ranging from Spike Lee films to the Spider Man movies to Best Picture Oscar-winning "The Departed." Nunn grew up in Pittsburgh and graduated from Schenley High School. He founded the Bill Nunn Theatre Outreach Project, which helps Pittsburgh public school students learn theater skills.
Roslyn Litman, 88
"Roz" Litman was a bright and tough labor lawyer who achieved great success despite being one of the earliest women in her field in Pittsburgh. First in her class at Pitt Law School and armed with the highest score on the state bar exam, she found little interest among the city's law firms; so she and her husband started their own firm. Her cases included representing basketball star Connie Hawkins against the NBA and suing Allegheny County for its Christmas display in the City-County Building. She was a member of the ACLU's national board.
Arnold Palmer, 87
Palmer was a Latrobe native, who, through his brash style of play, athletic good looks and charm, brought a level of mainstream popularity to golf in America that made it the sport it is today. In his prime, Palmer charged around courses, followed by Arnie's Army, en route to winning seven major championships. And along the way, the son of a groundskeeper became not only a successful businessman—one of the wealthiest athletes in the world—but also one of the best-loved icons in American sports. Despite his immense fame, he kept close ties to western Pennsylvania.
Robert Page, 89
Page was the Grammy-winning director of the Mendelssohn Choir of Pittsburgh, transforming it during his 26-year tenure into one of the country's finest. Before coming to Pittsburgh, he had built his reputation as the "dean of American choral conductors" in Philadelphia and in Cleveland, where he founded the Robert Page Singers. He became head of Carnegie Mellon University School of Music in 1975, becoming a professor and retiring from CMU three years ago. Throughout his career, he successfully strived to elevate the choral groups he led—in quality, in pay for the musicians, and in the passion of their performances.
Albert Filoni, 74
A summa cum laude graduate of Bethany College with a master's from Harvard's Graduate School of Design, Filoni was a longtime leader in Pittsburgh architecture. For more than 30 years, he presided over MacLachlan, Cornelius & Filoni Architects, a firm with projects including the Byham Theater, the Benedum Center and Heinz Hall, among many others. Filoni loved the arts, especially the opera, and he served on the board of Pittsburgh Opera.