VISTAs in Pittsburgh
A life-changing and community-changing experience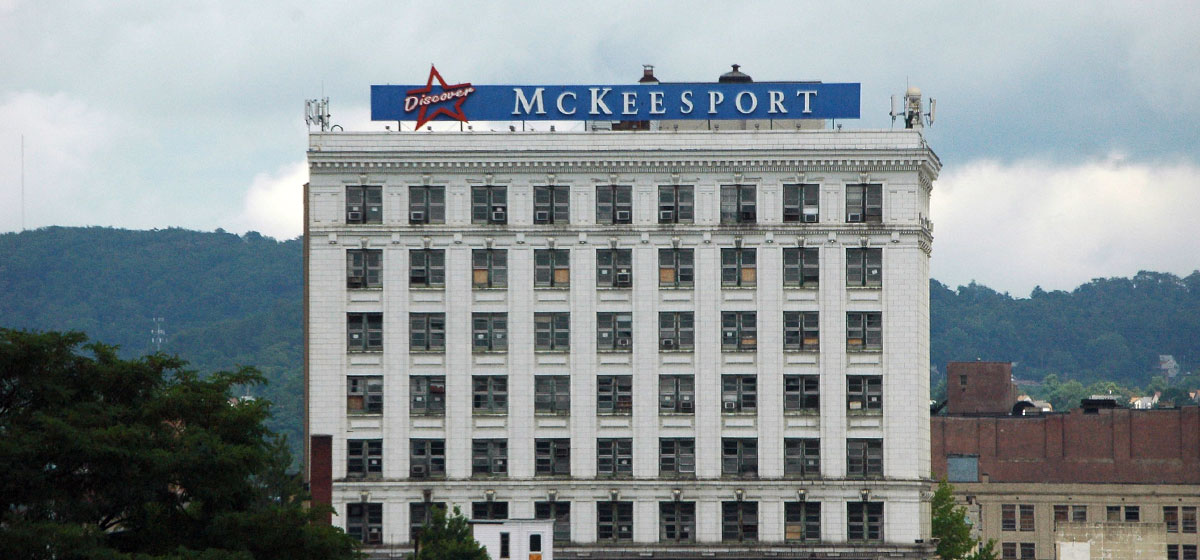 June 17, 2020
Editor's note: This is part one of a three-part series.
We came to Pittsburgh from all across the United States—from California and Oregon, from Minnesota and Michigan and Alabama, from Florida and New York, from big cities and small towns.
We came to Pittsburgh with one mission in mind: To eliminate poverty.
We were VISTA Volunteers.
More than 50 years ago, President John F. Kennedy envisioned two volunteer programs designed to enlist U.S. citizens in this country and around the globe in a struggle against poverty. The first program to become reality, and the better known of the two, was the Peace Corps. But in 1964, as part of Lyndon Johnson's War on Poverty, VISTA (Volunteers in Service to America), was launched.
According to VISTACampus, "AmeriCorps VISTA is (now) the national service program that works to eliminate poverty. The first VISTAs began serving in 1965 in the migrant farm worker camps in California, the hollows of eastern Kentucky, and the inner city of Hartford, CT. Since then, more than 180,000 VISTAs have served throughout America to expand the capacity of homegrown efforts to address community challenges."
The Pittsburgh area began welcoming VISTA volunteers in 1965, both in the city itself and in communities throughout Allegheny County.
According to former Mayor Tom Murphy, 17 VISTAs were assigned to the Northside alone when he was directing the Perry Hilltop Citizens Council. Twenty four were assigned through the Mayor's Committee on Human Resources Inc. to a variety of community organizations, including the Beltzhoover YMCA, the Hazelwood-Glenwood Urban Extension Council, the Northside Opportunity Center, the Ozanam Cultural Center, and Southwest Pittsburgh CAP (Community Action Program)
A number were also assigned to the Mon-Yough Community Action Committee in McKeesport. Single VISTAs were sent to projects in places like Turtle Creek, Elizabeth and Tarentum.
VISTA was the beginning of an adventure, for many volunteers a life-changing adventure. Some of the volunteers in this story helped to change individual lives. Some changed communities. Some even changed Pittsburgh.
For me, the timing could not have been better. I lost two high school classmates in the Vietnam War, and my best friend, who had enlisted in the Army, was killed in an auto accident while serving in Germany. My school deferments had expired, and like many young men, I was deeply opposed to the war. Should I go to Canada? Resist and go to jail? Apply for conscientious objector status? VISTA was the answer I needed.
For some, they were recruited on campus by VISTA representatives. Some just felt a sense of obligation at a time of national turmoil and signed up. Some, like me, were involved in anti-war or civil rights activities and saw VISTA as an acceptable alternative to resistance and incarceration, so I simply responded to ads and applied by mail.
Along with 60 other VISTA recruits, I showed up at the training center at 1700 West Pratt Street in Baltimore for two weeks of intensive training run by the University of Maryland School of Social Work. We were dubbed Maryland XXIII, the 23rd class of VISTA trainees. We walked into the training center, discarded our bags, and were immediately interviewed on camera by one of the staff. "What was the best experience in your life, and what was the worst experience?" That evening, we sat around in a circle and the staff played back every interview, with every recruit baring his or her soul.
We were being trained as community organizers. We were not being trained to be counselors, tutors or coaches. Our job was to attack the root causes of poverty in low-income communities by organizing local residents to fight poverty, racism and injustice.
But for the most part, we were a bunch of idealistic, often naïve white college graduates going into some of the toughest neighborhoods in Pittsburgh and surrounding towns. With two weeks of training, we were supposed to be skilled organizers? In many cases, it didn't work out that way; but in some cases, remarkably, it did.
After two weeks of training, the staff informed about half of the trainees that they were "deselected"—in other words, being sent home, rejected for service. One of the trainees, Dave Chavkin, organized a protest that resulted in changing the decisions of some of the staff. Apparently, we took to heart the two weeks of organizing training we had just gone through.
I was lucky. I had lived in a racially mixed neighborhood in Minneapolis, so adjusting to living in a black neighborhood in McKeesport's Third Ward was not intimidating.
My roommate and I were placed with an elderly, matronly black woman, Mrs. Bessie Davis, and were given a room on the second floor of her modest home on Walnut Street. At my first opportunity, I located the basketball court in the Harrison Village housing project and, as any playground hoopster knows, I looked for the next game to start. As the mostly teenagers and young men were warming up, one of the men threw me the ball at the top of the key. My jump shot swished, and I was immediately chosen on one of the teams. From that point on, I had "street cred"—friends on the street. I was invited into the bars on Walnut Street—the Swing Club, Dave's Walnut Inn, The Theater Bar—and I was quickly drinking and dancing on company time.
Mrs. Davis was contracted to provide me and my roommate Eric with breakfast and dinner. Breakfast usually consisted of hot cakes and blackstrap molasses. Dinner was traditional southern cooking: ham hocks, oxtail soup, collard greens, corn bread. Eric was Jewish and didn't eat pork, so he often skipped dinner and bought something at a sandwich shop down the street.
Joe Isherwood was stationed a few miles away from McKeesport, but we often managed to connect before and after staff meetings and for VISTA parties. We were both avid pool players (Joe beat me at pool, I beat him on the hoop court). We both made friends easily and enjoyed the local bar scene. Don't get me wrong: This is what VISTAs were supposed to do. It was in the bars and the hoop courts, on the street corners and in the community centers, where organizers could pick up information and build relationships. This came in handy when we organized our first action—a protest at the housing authority over its overtly racist practices of steering whites into Crawford Village and blacks into Harrison Village.
Later on, we helped organize a protest in downtown Pittsburgh to try to overturn a cut in funding for Mon Valley Early Childhood Development Centers.
One night, after I had been working with Major Mason on a community newspaper, I was walking down Walnut Street to my apartment on Ringgold Street. I happened to be walking with a friend, a black man named Geech. Suddenly we were surrounded by police officers with guns drawn and forced up against the wall of a church. We were searched, then loaded into a paddy wagon and taken to jail, where we were booked and charged with loitering. A friendly black cop, who was working the night shift, told us there was a burglary in the area and that Geech matched the description of the burglar. Our bail was set at $10 each, and because we had only $12 between us, we elected to bail Geech out so he could find a friend and borrow enough to bail me out.
At about 6 a.m., he succeeded, and I was released. I called my supervisor and the VISTA office in Washington and reported what had happened. I was instructed to get in touch with the Neighborhood Legal Services office and was told I should show up on Monday morning for the Magistrate's hearing.
When I appeared, it was evident that this was not going to be a fair trial. The police chief sat next to the magistrate on the bench and told him how each case was to be decided. I was found guilty, the fine was $20, and my supervisor, Marvin Feit, stepped forward to pay it. At the same time, Mr. Maurice Taksel, the head of the Police Community Relations Committee, walked into an adjacent room with the police chief to argue the case. The police chief told Mr. Taksel to forget the conviction and handed him a $20 bill.
This incident precipitated a campaign involving VISTAs, ACLU lawyers, Neighborhood Legal Services lawyers, and the League of Women Voters, who started sending observers into other magistrates' courts throughout the county.
So VISTAs in McKeesport worked to desegregate the housing authority projects, secure better recreational equipment, save ECDC funding, and reform corrupt magistrates courts.
Joe Isherwood and I stayed in close touch after VISTA. I visited him several times in New York, once to serve as godfather to his daughter Colleen. In 1987, Joe made many of the arrangements for my wedding to Rita Dillingham in Brooklyn, with a reception at Tavern on the Green. Joe's family and my family have become so close that we might be blood relatives.