Vintage Fox Chapel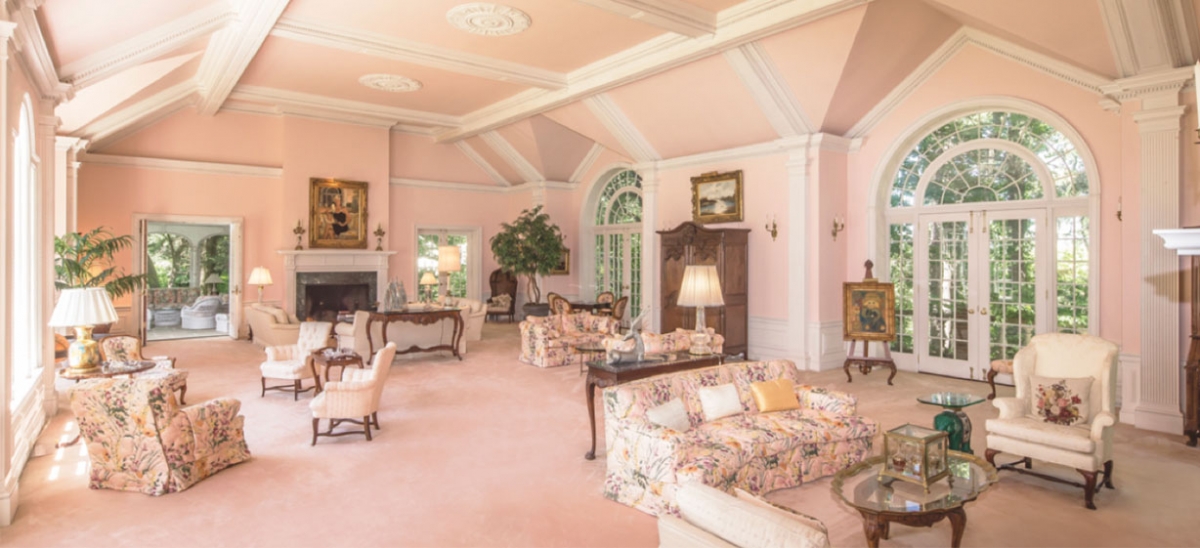 February 21, 2015
For some, the best thing about the movie "White Christmas" is the Vermont lodge where most of it takes place. Its timeless charm is the essence of classic American style. Though it's hard to pinpoint what exactly makes it so appealing, the same elements appear again and again in movies made during the 1940s and '50s. In many ways, these interiors celebrated the heyday of traditional residential architecture. They evoked something solid and lasting, with an easy elegance that spoke of old money and the security that came with it.
---
---
That type of house still exists in exclusive enclaves across the country. Unlike the new homes that are designed to emulate that feeling, but fall victim to faulty proportions, prefab materials and ostentation, the genuine thing is rooted in quality and character. Call it good bones. These are homes that can be updated but never duplicated, often because they possess a certain quirkiness that comes from a series of owners who left a very personal stamp.
Just such a house can be found in a quiet pocket of Fox Chapel, on 7-½ acres of green lawn complete with pond. It's tucked away in a little valley, set back behind a white fence and long drive. Built in 1936 by Ken and Dee Beeson and designed by architect Jack Franklin, it's a rambling Colonial with six bedrooms, six baths and two half baths. But that's just the beginning.
The home was purchased more than 40 years ago by the late Burnett Bartley, CEO of Koppers Chemicals and Coatings (Kop-Coat) and an adventurer of the first rank. A World War II hero, he received two Purple Hearts and the French Legion of Honor, among many other accolades, for his service in the Army. Burnett set numerous hydroplane speed boat records, was an avid sailor, hunter and fisherman, and served on many local boards including the United Way, The Children's Institute, Children's Hospital and the World Affairs Council. He also belonged to practically every private club in Pittsburgh, including the Fox Chapel Golf Club, where he and his wife, Marylou, fell in love with the ballroom.
Designed by Brandon Smith in 1931, it boasted giant fireplaces on either end of the room, a row of French doors on each flank, ornate moldings accented by bas relief and a soaring ceiling. The Bartleys loved it so much they decided to copy it, and in 1993 they built an addition onto their home with the 33-by-40-foot ballroom as their new living room. A spacious covered porch was attached for summer living, and a cozy pine library off the original living room—now a hall—also was added.
Unfortunately, Marylou died before the project was completed, though she had already bought the furnishings for the new rooms. Eight years later, Burnett married Wendy, a family friend who knew the home well. Unlike many second wives, Wendy respected and appreciated all that Marylou had done.
"Marylou was a friend of mine," says Wendy. "She had a warmth about her, and you could see that in the house in the way she decorated. Everything in the house was pristine, bright and elegant with a relaxing atmosphere. Burnett and Marylou and their six children had many fond memories in this house. I wanted those to remain and that's why I never had a desire to change anything."
While Burnett would joke that the library felt like a shrine to him, and it was where he would spend much of his time reading, the small den was where the family gathered in front of the fire. But entertaining in the cavernous living room was a big part of their lives, especially on Christmas Eve when more than 100 guests would come for an open house.
"Burnett loved that room, the architecture and the molding. [Builder] Bill Curry went over to the Fox Chapel Golf Club and took measurements, and he put it together in sections on the lawn. Sometimes Burnett and I would go in there and just have cocktails. We would sit by the window and look out," Wendy remembers. Burnett passed away in 2013. The couple had homes in the Virgin Islands, where they spent the winter, and on Lake Chautauqua, where they spent the summer. The Fox Chapel home was used for less than a month each year, and with her husband's passing, Wendy has decided to downsize, and the home is now on the market through Cindy Ingram at Coldwell Banker.
"It's a beautiful home," says Wendy. "My first impression was, 'Oh my gosh, this place is huge and gorgeous and serene with the wildlife, the turkey and the deer.' I couldn't get over the peacefulness here, and yet you're close enough to get downtown in 10 or 15 minutes."
With its iconic beauty and prime location, the new owner will be lucky indeed to inhabit such a gem.