Urban Garden Party Raises More Than $225,000
June 21, 2019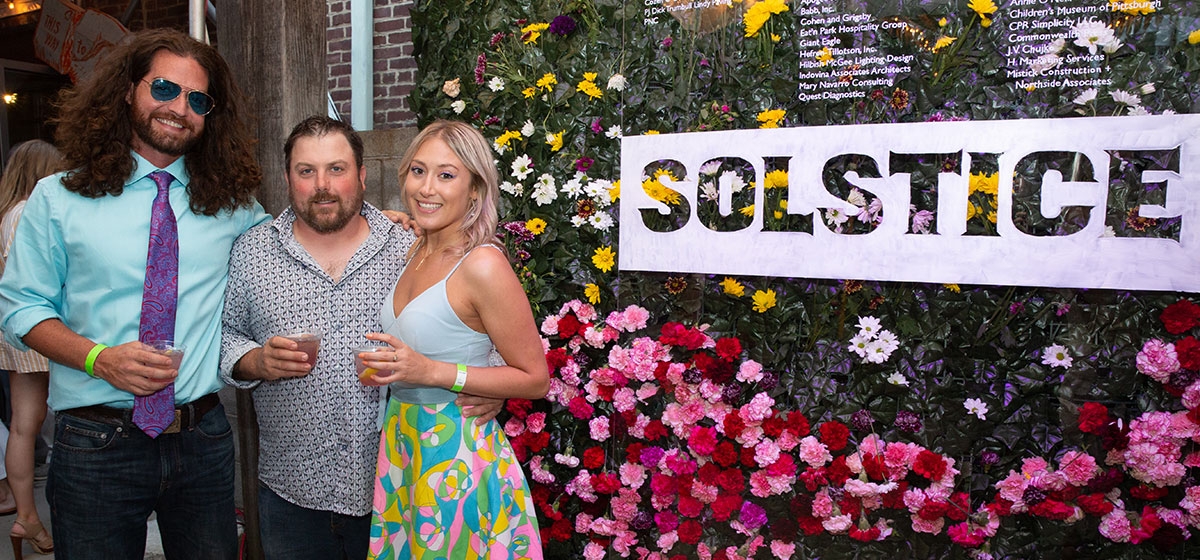 July 8, 2019
Urban Garden Party: Solstice was held on Friday, June 21 at the Mattress Factory. The event is the museum's biggest fundraiser of the year. This year, the theme was Solstice, and guests were transported to a mystical world, courtesy of Event Architect Thommy Conroy.
---
---
Guests at the VIP party were treated to delicious bites by All in Good Taste Productions, cocktails by PA Libations and Big Springs Spirits, music by DJ Dave Zak and an exclusive performance by Steel City Kitty Burlesque & Variety Show. The main party featured food and drink from dozens of the city's best restaurants and bars; live performances by Beauty Slap, Bad Custer, Steel City Kitty Burlesque & Variety Show and Kierra Darshell; and music by DJ Samuel Andres.
Throughout the evening, guests participated in an online auction for one-of-a-kind works by Pittsburgh-area artists.
The event had a sold-out crowd of 1,300 attendees, including the Honorable William Peduto, Mattress Factory Interim Executive Director Hayley Haldeman, US Rep. Connor Lamb, Dr. Lisa Cibik and Bernie Kobosky, Scott and Sue Lammie, Winston J. Rajakumar and Kathleen M. Melvin, Bob Sendell, Nancy and Woody Ostrow, Giselle Fetterman, and Allegheny County Executive Rich Fitzgerald.
The event, chaired by Factory Fellows, raised more than $225,000.