Carnegie International Opening Weekend Through the Lens of an Outsider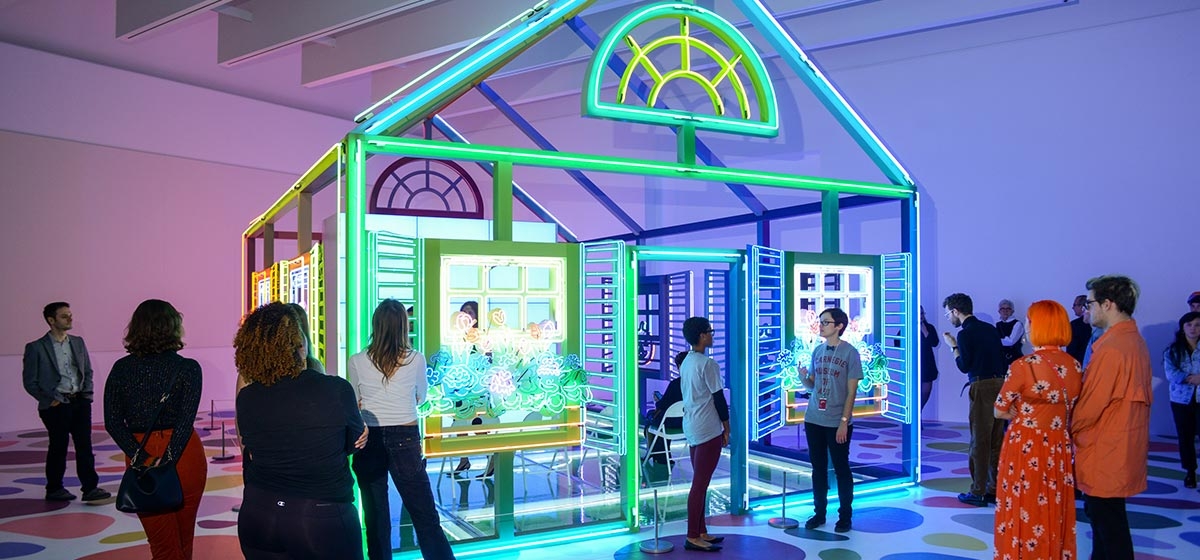 December 3, 2018
Though my visits to Pittsburgh have been few and far between, I've always known that my family had deep roots in the Iron City. Along with that came a vague whisper of prominence verbally imparted by my grandparents. But until my visit to the opening weekend of the Carnegie International in October, I had no concrete idea of its origins.

Through the recommendation of an aunt, I booked a room in boutique hotel—which I was told was the house where my great grandmother, Gammy, grew up. Nobody prepared me for the grandiosity of the solid-granite Jacobean mansion in Shadyside, known today as Mansions on Fifth. It was built by my great great grandfather, Willis F. McCook, a name I had never heard before. The prominence piece finally dropped into place as I learned that he was Henry Clay Frick's attorney and he built this 30-room castle (and an 8000 sq. ft. Tudor around the corner) after they defeated Andrew Carnegie in an epic lawsuit. Some consider him the Father of Corporate Law (not sure how I feel about that association) who went on to serve as president of Pittsburgh Steel.
The more I learn about his prominence, contributions and accomplishments, the more I think of Mary. There is very little written about Mary Ahl, except in relation to her doctor father and that her groom, Willis McCook, who was raised Presbyterian and converted to Catholicism for her when they married. It is said that she was a beautiful woman, but I imagine she was somewhat of a force as well. Not only did Willis change faiths in adulthood, which would have been much more significant in those days, but he had a family chapel built in the mansion. At the exact same time his Fifth Avenue residence was being constructed, he was one of the primary financiers of the twin-spired, gothic revival masterpiece in Oakland, St. Paul Cathedral! Something tells me that for this, we have Mary Ahl McCook to thank.
With this as the backdrop, enter a photographer of limited means who has come from NYC for a weekend of looking at art and catching up with friends.
View photo essay below.
---
---