Mattress Factory Celebrates 40th Anniversary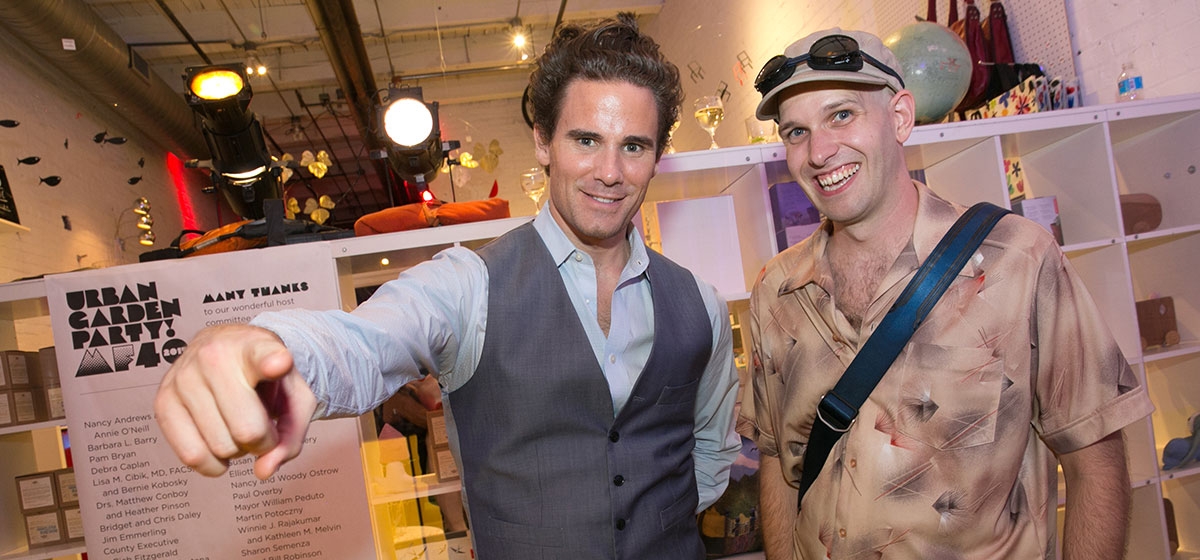 June 19, 2017
A party 40 years in the making drew a sell-out crowd of 1,400 to the Mattress Factory on June 16, during which founder Barbara Luderowski offered a good-natured response to whether she ever expected reaching such a milestone when the museum first opened in 1977.
---
---
"No," she laughed. "I might not be here if I had known that."
The Urban Garden Party began with a VIP reception catered by Bob Sendall of All in Good Taste Productions, affording guests ample time to compare wardrobes that played into the 70's theme.
"This is actually from the 70s," said Dr. Lisa Cibik of her dress. "I had shoes from the seventies, too, but they're way too uncomfortable."
A tented area outdoors served as a tease that wouldn't be revealed until later in the evening, an area bordered by tables that served up bite-sized noshes from area restaurants and bakeries. As the night went on, the area was transformed into a dance floor thanks to LUXE Creative's Martin Potoczny and DJ Samuel Andres.
The evening, which raised $200,000, also included an announcement that Sen. Wayne Fontana, Mayor Peduto, and County Executive Rich Fitzgerald had declared the 16th as "Mattress Factory Day."
Committee Members included: Alice Snyder, Ernest Sota, Paul Gitnik and Gene Svrcek, Nancy Andrews and Annie O'Neill, Deborah Kaplan and Arthur Lubetz, Dr. Michael White and Rick LeBeau, Kristen and Chuck Hammel, Elaine Stone and Mitchell Schwartz. Also, party chairman Eric Werner and museum co-director Michael Olijnyk.