UPMC Hillman Cancer Center Gala Raises Millions for Cancer Research
September 20, 2018
Photo by Joe Appel Photography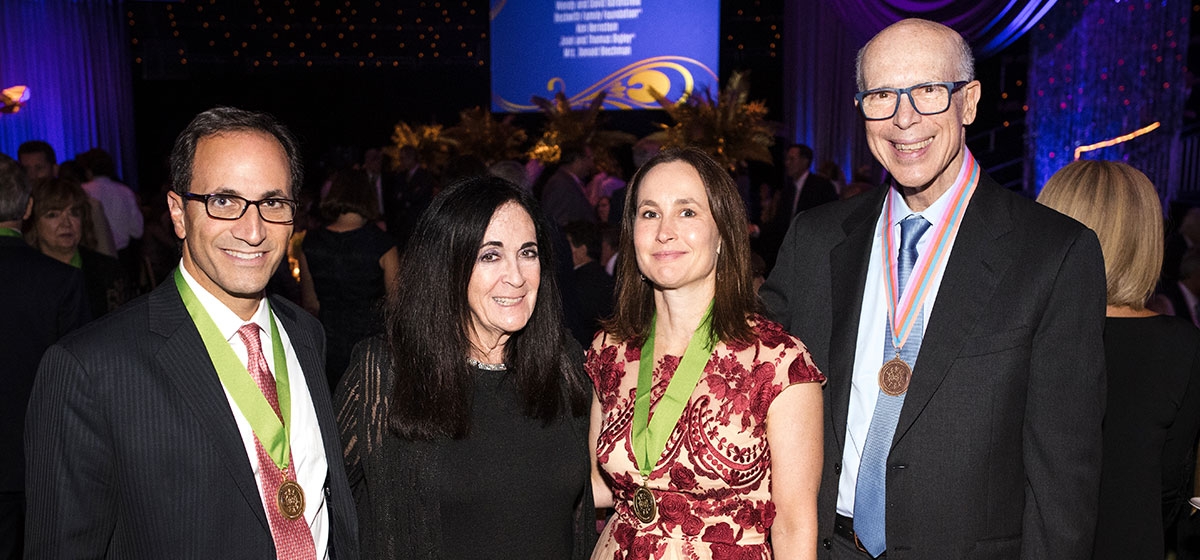 October 2, 2018
The UPMC Hillman Cancer Center Gala 2018, "Hope Flourishes," celebrated the advancements being made in cancer care and recognized those who support these efforts.
---
---
Nearly 900 of the region's leaders and longtime UPMC Hillman supporters who attended are responsible for raising millions of dollars to support the scientists and clinicians at the region's only National Cancer Institute-designated Comprehensive Cancer Center. This major event began an annual effort to secure critical funding for patient care and cancer research, including nearly 600 clinical trials, that take place at UPMC throughout the UPMC network of cancer centers.
The late Elsie and Henry Hillman and the Henry L. Hillman Foundation were recognized for the continued commitment of $30 million to the Hillman Fellows for Innovative Cancer Research Program at UPMC and the University of Pittsburgh.
"I know firsthand how vital this program is," said Robert Ferris, M.D., Ph.D., director of the UPMC Hillman Cancer Center. "I was honored to have been named a Hillman Fellow earlier in my career, and those of us who bear the Hillman name will continue to make an impact on the future of cancer detection, treatment and prevention worldwide."
"The Hillman name has become synonymous with unsurpassed excellence in cancer care, thanks to the vision of Elsie and Henry, who were truly pioneers in promoting advancement in cancer therapies and research," said Stanley M. Marks, M.D., chairman of UPMC Hillman Cancer Center.
The 2018 PNC Elsie Hillman Distinguished Scholar Award is presented to Adrian Lee, Ph.D., and Steffi Oesterreich, Ph.D., a husband-and-wife team of leading cancer researchers at UPMC Hillman Cancer Center and Magee-Womens Research Institute.
The Lee and Oesterreich labs include technicians, graduate students and postdoctoral fellows who are trained in a multidisciplinary research environment to work in basic, translational and clinical aspects of research. Specifically, Lee focuses on clinical translational research, precision and genomic medicine, mechanisms of breast cancer metastases, and novel therapies for triple-negative breast cancer. Oesterreich concentrates on research in endocrinology, genetics, molecular biology, estrogen receptor co-factors and invasive lobular carcinoma.
Oesterreich also is named to the newly created Shear Family Foundation Endowed Chair in Breast Cancer Research created by Gala co-chairs Barbara and Herb Shear.
Honorary chairs of the 2018 Gala are Cathy and Sy Holzer, along with co-chairs Barbara and Herb Shear and Ramsey and Mike Lyons.
UPMC Hillman Cancer Center is focused on treatments for all types and stages of cancer, with an emphasis on personalizing cancer care to ensure that each patient receives the most appropriate prevention, detection and treatment strategies.