Unemployment Unchanged; Remains Low in Region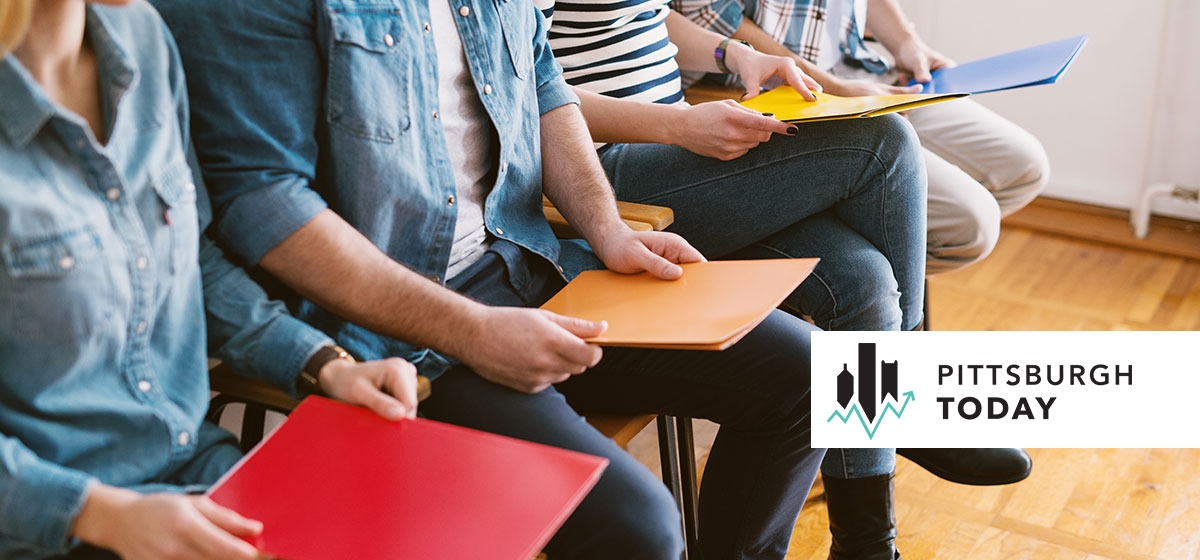 November 26, 2019
The Pittsburgh region's unemployment didn't budge from October 2018 to October 2019, but plenty is changing in the region's economy.

Metropolitan Pittsburgh's seasonally adjusted unemployment rate stood at 4.1 percent in October, unchanged from October 2018, according to data from Pennsylvania Department of Labor and Industry. The national unemployment rate last month was 3.6 percent.
Employment prospects vary within the region. Butler County held the lowest unemployment rate at 4.3 percent, while Fayette County held the highest rate at 6.5 percent. The urban core of the region, Allegheny County, had an unemployment rate of 4.5 percent. Unlike the region data, county-level unemployment released yesterday has not been seasonally adjusted.
"Even if the unemployment is slowing down here, it's still pretty low," said Chris Briem, regional economist at University of Pittsburgh's Center for Social and Urban Research.
Briem points out that people with less than a high school degree have made the biggest gains in employment in recent years in the Pittsburgh region. "There are still a lot of employers out there looking and they know there's not too many groups of workers out there. That's why you see these large jumps in employment for folks without a high school degree."
During the past year, the number of people in the labor force expanded by 5,100 people and the number of unemployed increased by 100. October also marked the first month in more than three years that the region lost jobs, according to recently released data from the Bureau of Labor Statistics. "It's fair to say there has been a steady slowdown in job creation in the region over the last year," said Briem.