Unemployment Trends in Pittsburgh
Photo by Chris Connelly | Flickr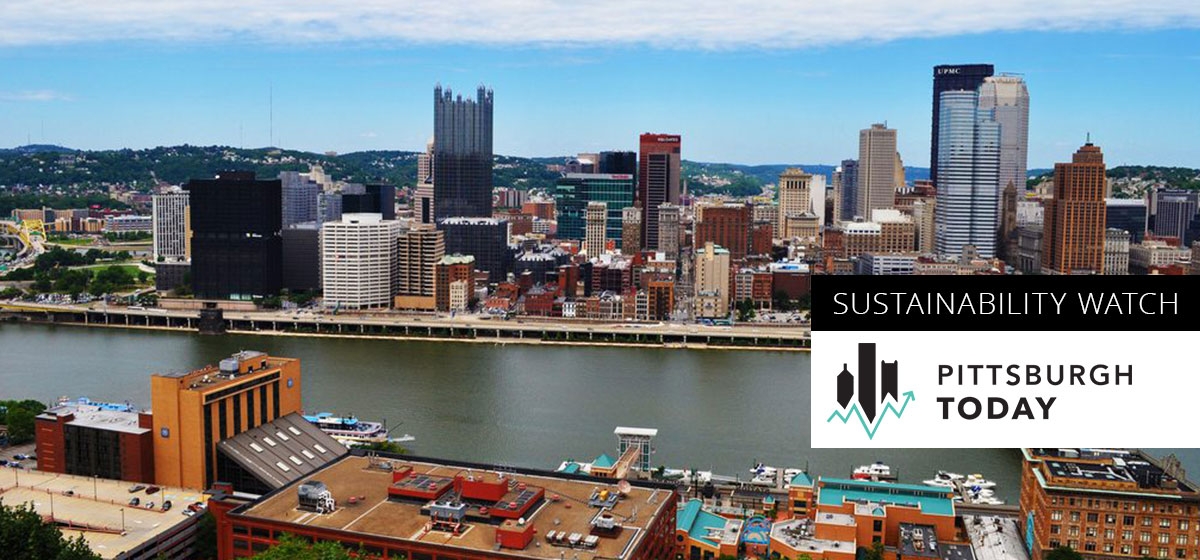 March 1, 2017
Southwestern Pennsylvania's economy suffered less during the last recession than most regions and one key reason was that unemployment was relatively stable when other places were reeling with more widespread joblessness.

While unemployment in the region has largely fallen below the national average since, recent data raise the prospect of trouble ahead, according to U.S. Bureau of Labor Statistics reports.
The unemployment rate is the number of unemployed people as a percentage of the labor force. Among the limitations of the BLS rate is that it does not include certain jobless people, such as chronically unemployed and "discouraged workers" who have stopped looking for work.
Unemployment is related to several important economic indicators, such as household income and poverty. It also helps to define the share of the population missing opportunities to benefits from the region's economy and who are at greater risk for poor social and health outcomes.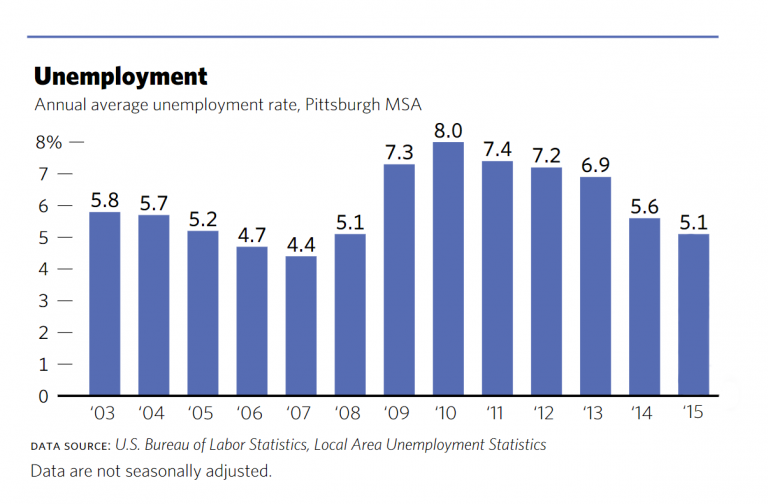 Resilient
Although no region is immune to a strong economic downturn, the Pittsburgh Metropolitan Statistical Area fared better than most during the last recession and several years afterward. For example: Unemployment in the Pittsburgh MSA during that period peaked at 8 percent in 2010, the same year the national rate reached 9.8 percent. The U.S. National Bureau of Economic Research determined the last recession ran from late 2007 into June 2009.
The region's annual unemployment rate also decreased every year from 2008-2015.
Among the reasons for the region's resiliency is the diversity of the economy, which has shifted from heavily relying on steel and manufacturing to a broader mix of employers with strengths in technology, medicine, education, energy, and finance.
Troubling sign
More recent data suggest joblessness is on the rise across the Pittsburgh MSA. In December, the unemployment rate hit 5.7 percent, up from 4.8 percent in December 2015.
Significant increases in unemployment were seen in several sectors, including professional and business services, education and health, mining and construction, and hospitality and leisure, which for several years had been one of the strongest job sectors in the region.
This brief is a summary of a more detailed analysis published in the 2016 Sustainable Pittsburgh Southwestern Pennsylvania Sustainability Goals and Indicators Report.