Steger, Sunseri, Sculley, Livingston, Wilkinson, Croce, Cenk
Noting the passing of prominent Pittsburghers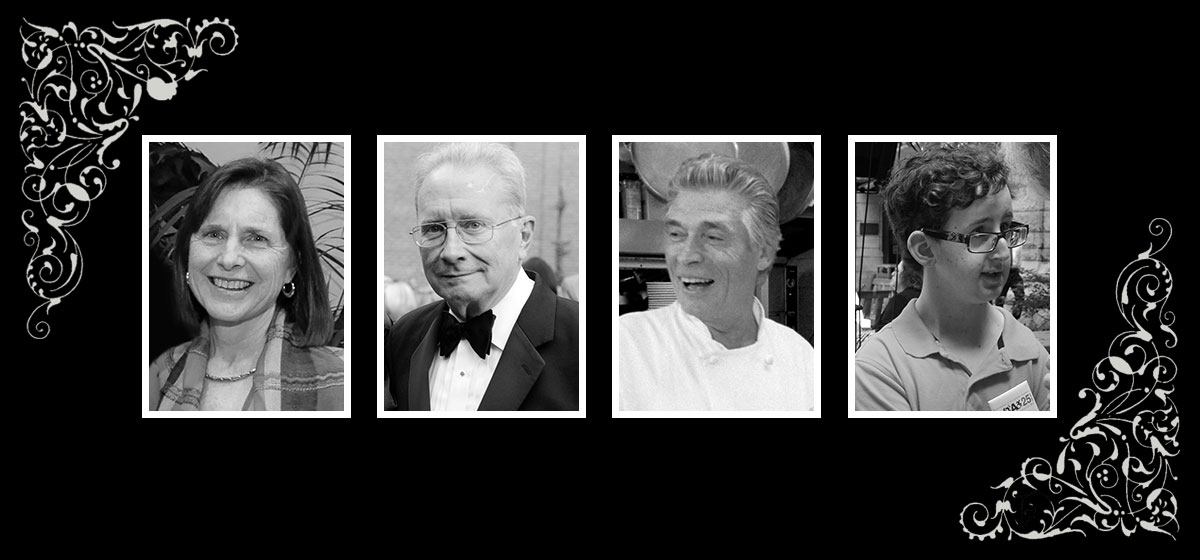 May 20, 2017
Wilbur Steger, 87: Will Steger was the creator and driving force behind Consad Research, a consulting firm that tackled practical and prospective problems from the streets of Pittsburgh to the White House. After working as an analyst at Rand, Steger left and cofounded Consad, which he ran for more than 50 years. The brilliant and tireless Steger attracted a team of intellects that numbered as many as 40, and they investigated public policy issues that spanned the gamut of human endeavor.

Anthony Sunseri, 86
Sunseri was a leading figure in Pittsburgh's Strip District, building the Pennsylvania Macaroni Company into one of the city's best-known retail outlets. Leaving school to work in the store after his father died, "Tony Macaroni" spent his career in the Strip. His life was the store, his family and his customers, and after he sold his share, he later helped his sons with their Italian food operation, Jimmy and Nino Sunseri Co.
Paula Sculley, 71
A woman of great accomplishment, Mrs. Sculley had a master's in education from Harvard, taught high school English and spoke five languages. While her husband David was working as CEO of H.J. Heinz USA, she left her mark on Pittsburgh in nature and conservation. She was president of the Garden Club of Allegheny County and co-founded several organizations and events including: Botany in Action, which sponsors scientific travels of graduate students in ethnobiology; Pizzazz, an annual shopping event over several days that became the Garden Club's main fundraiser; and the Fern Hollow Nature Center in Sewickley Heights.
Thomas Livingston, 88
Livingston was long considered to be Pittsburgh's leading criminal defense attorney. He was known for his eloquence, particularly in his grand closings in which he often softpedaled the facts and instead summoned the greatness of the American justice system and its protection of the innocent. He ran for mayor of Pittsburgh in 1973.
James Wilkinson, 72
Jim Wilkinson was a successful businessman and lawyer who became a leading force in the city's arts, especially the Pittsburgh Symphony Orchestra. After the Navy and a stint in the Nixon White House, he joined U.S. Steel as a financial analyst, negotiating scores of union contracts. He later chaired Buchanan Ingersoll's health law practice. After helping settle a musicians strike in 1976 for the PSO, Wilkinson helped negotiate every PSO contract, and later stepped in as the Orchestra's CEO in 2011. He also chaired the Andy Warhol Museum's collections committee, served on the Carnegie Museums board and was executive director of the Society of Contemporary Craft.
Luigi "Gino" Croce, 84
Italian immigrant Gino Croce was one of Pittsburgh's leading and most colorful chefs in the late 20th century, gaining his reputation at the Park Schenley, then Pittsburgh's leading restaurant. He served as lead chef at major charitable galas across the city and at President Ronald Reagan's first inauguration. His later restaurants included Franco's, Lucca, Gino's, the St. Clair Country Club and Bocconcino.
Ryan Cenk, 22
Not expected to live beyond the age of 2 because of complications from a brain tumor, Ryan battled challenges his whole life, becoming a joyful advocate for people with disabilities. Asked shortly before he died whether he felt he'd been dealt an unfair hand, he said, "Here's what I think. I was not expected to live until I was 2, and I lived another 20 years, and they were grand and joyous years, and almost every day was full of fun and great people. What complaint can I have about that?… Whatever God's plan is will be good for me."