St. Barnabas Charities Honors Former New York City Mayor
April 27, 2017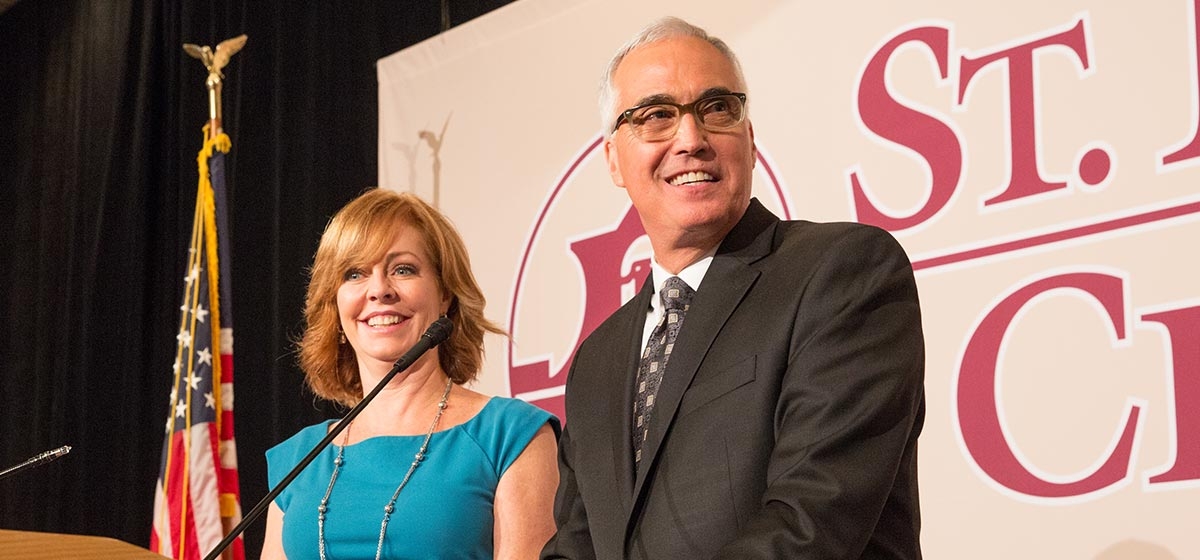 April 29, 2017
A message infused with leadership, compassion, patriotism and courage punctuated the 45-minutes that former New York City mayor Rudy Giuliani shared with more than 400 guests of St. Barnabas Charities during the 2017 Founder's Day Celebration.
---
---
"I'm excited to see him in person," said Lindsey Senft. "He's this larger than life person I've always seen on TV."
Held at the Pittsburgh Marriott North on April 27, the 2017 St. Barnabas Hance Awardee joined a roster that has included 72nd Secretary of the Treasury Paul O'Neill, NASA astronaut Dr. Edwin "Buzz" Aldrin, former first lady Barbara Bush, Academy-award winning actor Charlton Heston, former Speaker of the House Newt Gingrich, and former Vice President Dan Quayle.
"You've had so many great speakers. It's humbling to be included among them," said Giuliani.
Received by a standing ovation as he entered the ballroom, he spoke easily and candidly about the writing of his book, "Leadership," which he began prior to the terrorist attacks on September 11.
"I realized how arrogant I was… the whole concept was that I know everything about leadership after seven years as Mayor of New York City. Then September 11 happened and I realized there's always some challenge that's bigger than you are."
St. Barnabas Health System president William V. Day presented the award following a message from chairman John J. Curran. Committee members included chairwoman Kendra White, Walter DeForest, Michael Lazzara, Jim Roddey, Charles Fuellgraf, Jr., Charles Frasca, Colleen Pietrusinski, Nancy Santory, Joseph Stromei, James Turco, Keith Belden, Debbie Bianco.