CEOs Back a Sustainable Post-COVID Economy
Illustration via rawpixel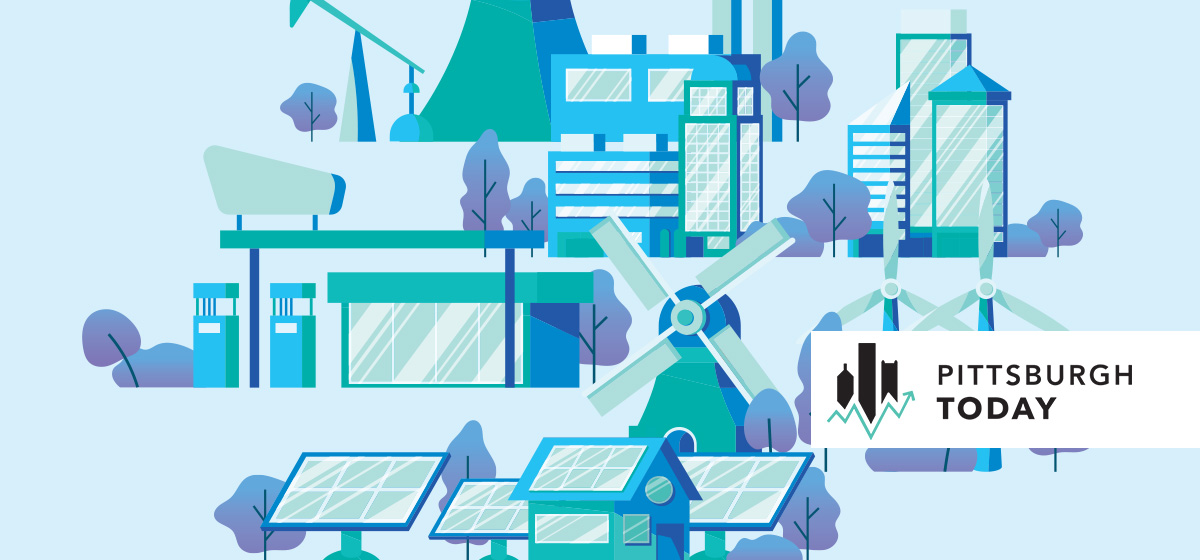 November 23, 2020
As the pandemic rages on, a group of Pittsburgh business leaders is considering how to contribute to a more environmentally, economically and socially sustainable region in the post-COVID world.

"Now is the time for businesses from all sectors to make public their actions toward an economic recovery that benefits everyone," said Steve Malnight, president and CEO of Duquesne Light Co. "When leadership makes these real commitments, collectively we elevate our region's competitiveness, resiliency and desirability for residents and business alike."
Some businesses are taking steps in that direction. Efforts by UPMC to help unemployed workers and low-income residents who qualify for Medicaid find work in the health system have created 4,000 jobs. The Strip District-based design firm 3R Sustainability helps its local and international clients create more energy efficient buildings and supply chains. Turner Construction helped Phipps Conservatory create one of the highest performing green buildings in the nation.
The Downtown-based nonprofit Sustainable Pittsburgh and local business forum CEOs for Sustainability are hoping to widen the effort. Wednesday, they released, "Leading Forward Roadmap," a best-practices guide focused on supporting local communities and small businesses, promoting racial equity and reducing carbon emissions.
Specific recommendations include sourcing materials from local merchants, creating in-house strategy teams to address racial equity and committing to regular public disclosures of a business's carbon footprint.
Executives from a range of industry sectors said that, while addressing the immediate impacts of the pandemic on workers and revenues is top of the list, businesses that embrace sustainable practices will be more likely to thrive in the long term. "We often think sustainability is good for our planet, but sustainability is also good for business," said keynote speaker Gretchen O'Hara, vice president of the AI Country Strategy and Sustainability Partnership at Microsoft. O'Hara discussed the software giant's efforts to become carbon negative by 2030, meaning the overall business will remove more carbon from the atmosphere than it generates through reforestation efforts around the world and investments in renewable energy in-house.
"Each of the CEOs for Sustainability leaders are deeply committed to strategic sustainability for their people, their bottom lines, and the quality of life in our communities," Charles Toran, president of Sci-Tek Consultants and CEOs for Sustainability co-chair. "By making these bold commitments and measuring progress, we will help lead a recovery that makes our people and economy stronger."