Turning Waste Into Energy
Biodigestors, absent in Pittsburgh, gain popularity elsewhere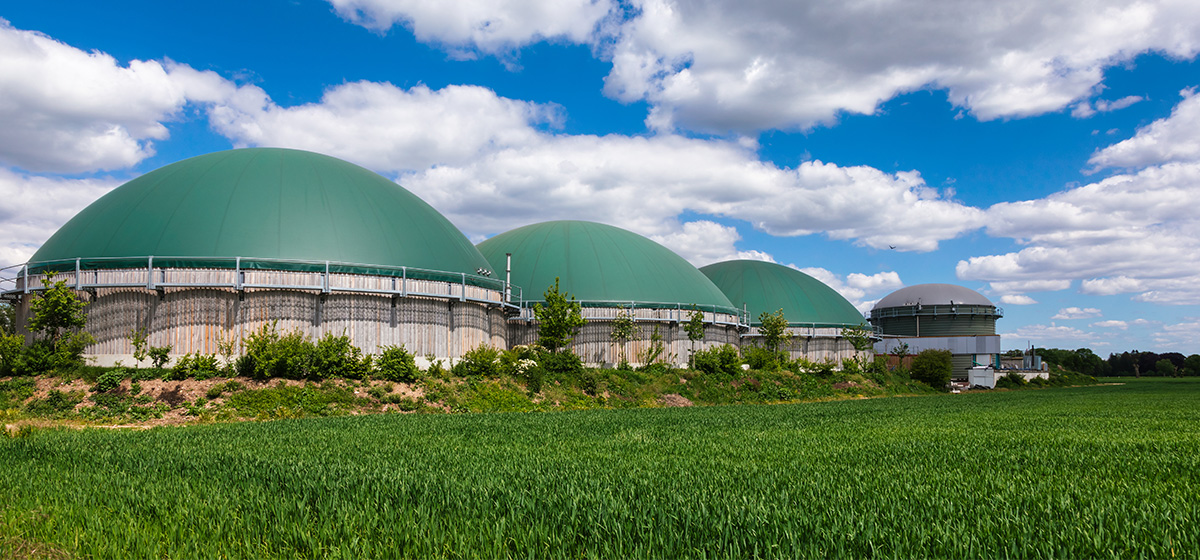 September 23, 2020
John Stolz believes Pittsburgh is flushing a critical source of renewable energy down the toilet. Literally.

He proposes the City of Pittsburgh and Allegheny County join the growing ranks of urban areas upgrading their wastewater treatment plants to renewable power plants that use the process of biodigestion to create energy.
Stolz, who is the director of the Center for Environmental Research and Education at Duquesne University, submitted the idea to the 2019 Pittsburgh Tomorrow Contest, sponsored by Pittsburgh Quarterly and Pittsburgh Today. As a top finalist, he was invited to pitch his proposal to Mayor Bill Peduto and Allegheny County Chief Executive Rich Fitzgerald.
"We're not utilizing an incredible source of energy, and it's right under our feet," Stolz said.
In biodigestion facilities, machines grind organic compounds, such as food waste or sewage, into a thin slurry, which is then pumped into a heated, airtight tank where microbes break it down. The process creates and captures methane gas that can be used to power vehicles or generate electricity. The leftover sludge can be used as a potent fertilizer.
Unlike natural gas pumped from the earth, biodigestion produces gas from materials that will inevitably decompose and release methane into the air. As a result, biodigestion eliminates the release of the gas from those materials into the atmosphere.
"It's renewable, sustainable and carbon neutral," Stolz said.
Dozens of such facilities already exist around the country. Both Cleveland, Ohio, and Hermitage, Pa. have opened biodigestion plants in the past decade.
In Portland, Ore., the newly installed biodigestion system at the Columbia Boulevard Wastewater Treatment Plant will begin producing renewable natural gas this year for the city's commercial vehicle fleet. The city projects that the facilities will replace 1.34 million gallons of diesel fuel per year, generate over $3 million in annual revenue and cut yearly greenhouse gas emissions by 21,000 tons.
While championed by environmental groups, the facilities have met their share of local resistance. In Cleveland, there have been persistent complaints about the smell coming from the plant. Stolz acknowledges that foul odors may occasionally escape, but he considers the process preferable to the continued expansion of the petrochemical industry.
For Pittsburgh's purposes, the Allegheny County Sanitary Authority's (ALCOSAN) treatment plant, which produces 44,000 tons of dry waste every year, is a natural home for a biodigester, according to a feasibility study by students in Duquesne's sustainability MBA program. And Stolz said now might be an opportune time to consider one.
ALCOSAN is preparing to spend $2 billion upgrading its infrastructure to prevent sewage overflows to comply with a consent decree with the U.S. Environmental Protection Agency. According to ALCOSAN, the project will include the expansion and a number of capital improvements to the sewage treatment plant.
Stolz is hesitant to put a price on the construction of a local biodigestor. But he estimated that project could be completed for less than 1 percent of what ALCOSAN plans to spend. The Portland facility, similar to the scale of scope of what he envisions locally, cost $12 million to build.
Beyond the sewage already in abundance at ALCOSAN, Stolz said several companies and institutions around the city have more waste to contribute to a biodigestor. Pittsburgh's sports stadiums, for example, could contribute 143,340 pounds of food waste per year. Hospitals in Allegheny County produce a collective 49,530,500 pounds of human waste and 10,401,405 pounds of food waste annually.
ALCOSAN did not respond to requests for comment. Stolz said that since presenting his idea to the mayor and county executive, he's had discussions with Pittsburgh's Department of City Planning and is planning a gathering of local stakeholders this year.