Short Takes: "Shopping Mall" "North and Central"
New selections from Pittsburgh authors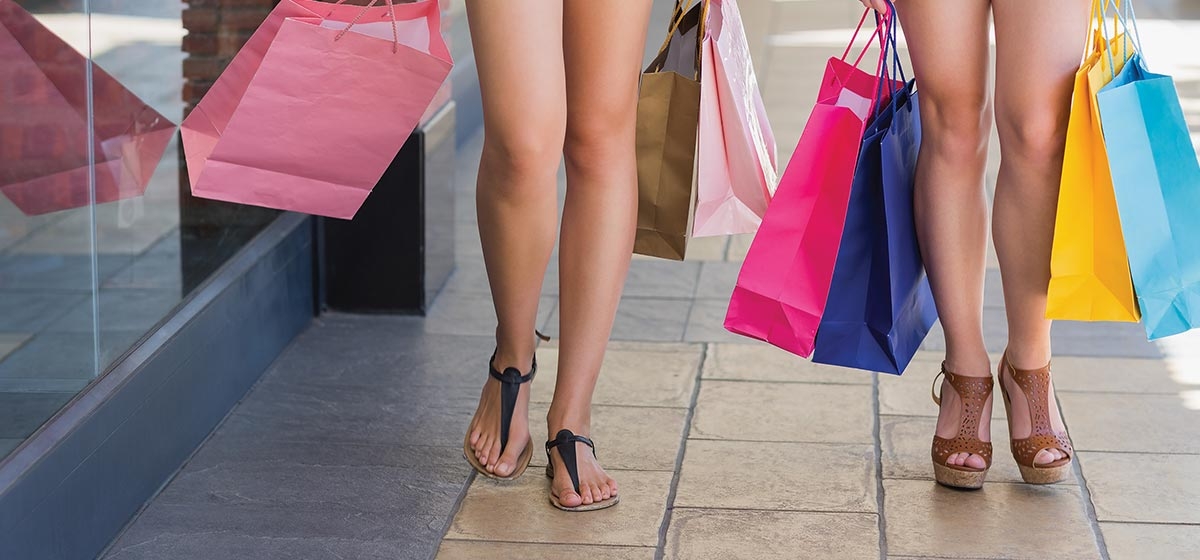 August 20, 2017
Matthew Newton lets you know by Page 10 that he was diagnosed with obsessive-compulsive disorder as a teenager. These days, he's a productive and well-adjusted married man and dad, doing great work at the Carnegie Museum of Art, and his skills as an inquisitive writer and thinker are evident from his latest work.

But knowing that part of his makeup helps the reader accept his obsessive compulsion with shopping malls—particularly Monroeville Mall, the Valhalla of his childhood—and appreciate the insights that spill forth in this brief cultural study/memoir. "The mall was the Internet before the Internet even existed, a cabinet of curiosities for the analog world," writes Newton who, at 40, has memory of the pre-digital age. "The shopping mall is, in its own right, a paracosm, a term used by psychologists to describe an imaginary world." Oh, and the shopping mall "was where I first began to take notice of girls."
The reader also should know that "Shopping Mall" is part of the Object Lesson series from Bloomsbury, one of 30 other short books about "the hidden lives of ordinary things" ("Bread," "Dust," "Refrigerator" …). "Shopping Mall" therefore has some characteristics of an academic essay born of a writing prompt. But in Newton's hands, it's anything but dry academia. "The quiet presence of [the Monroeville] mall gave order to my life," he writes of the time following his diagnosis, which included clinical depression. "The smell of soft pretzels wafting from the food court summoned dopamine in my brain, while the terrazzo beneath my feet afforded at least a temporary stability."
Beyond the personal, Newton delivers a choice history of shopping mall birth, boom and decline. The Vienna-born architect Victor Gruen brought forth the elegant Southdale Center in suburban Minneapolis in 1956, to bring "European sensibilities stateside by dramatically blurring the lines between shopping, socialization, leisure and play." He went on to design many more, including Greengate Mall in Westmoreland County and South Hills Village in Bethel Park. By the time of his death in 1980, he had nothing but scorn for what developers and retailers had wrought. They "transitioned the shopping mall into a joyless but effective delivery system for merchandise," Newtown writes, "muting the importance of socialization and environment in the process, reducing the experience to nothing more than a transaction."
Newton is the person to write this book because "the shopping mall, more than any other place, electrified my imagination" as a kid. His readers are beneficiaries of his experience seeing the mall "as a sacred place of curiosity and wonder."
---
The first task of hardboiled fiction is to make the style invisible while driving the story with pure protein. Bob Hartley, a Lawrenceville writer who studied at the University of Pittsburgh, works that vein in "North and Central," a 1970s Chicago barroom tale of the criminal element. On top of that, human emotion is not sacrificed. His characters may speak in the clipped manner of crooks and cops (an interchangeable pair), but their motivations, miseries and occasional joys are in full bloom.
Andy runs a bar at North and Central in the rough Austin section of town. He took it over from his parents after their joint and unhappy death. He keeps two sets of books and three .38s hidden, "one at each end of the bar and another behind the register." His bar (which goes unnamed) is populated by workers from the Zenith TV factory, nurses, cops and some colorful perpetual regulars, who form a Greek chorus of inebriated wisdom. Andy himself is never shown taking a drink. "Every once in a while, people asked me about going into the bar business. I always told them that, if they wanted friends, to choose something else."
Jerry, a cop, is his oldest and best friend, a steady customer, and a philandering gambler. Rita, Jerry's wife, is Andy's lover. (It's complicated.) Fatboy, Rita's brother, is a recovering junkie. As a favor to Rita, Andy hires Fatboy, who's a good worker. He's also a good criminal, skills that Andy engages—and expands upon.
In "North and Central," everyone is on the take, yet loyal to the core. Hartley tells a morality tale without preaching at the reader, letting the details build a finely crafted story.