Saving Bats and Great Fishing Along Spruce Creek
Photo courtesy of Western Pennsylvania Conservancy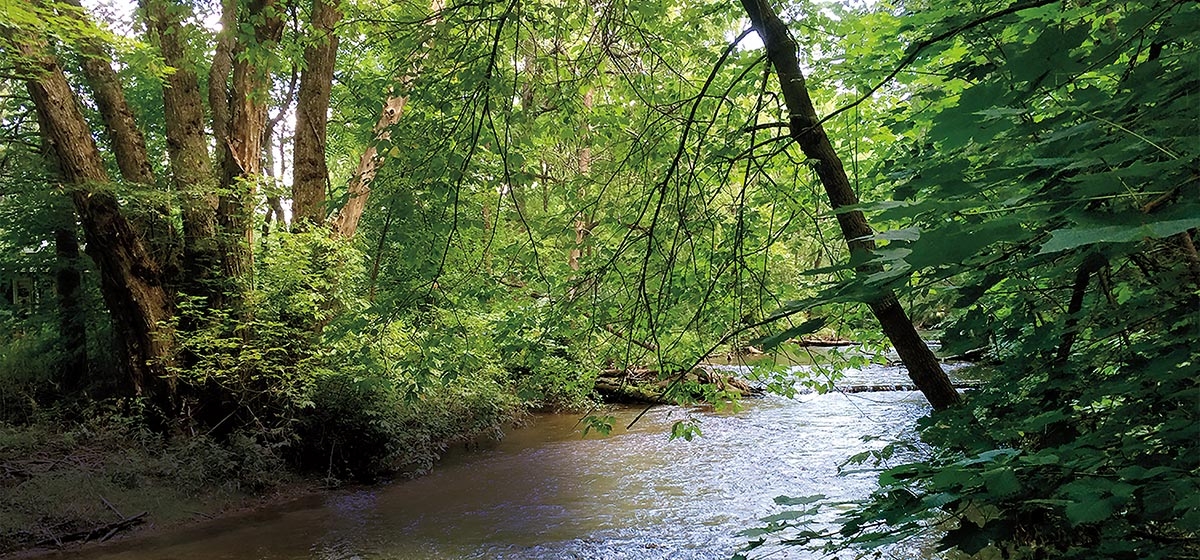 September 10, 2018
The Western Pennsylvania Conservancy has recently acquired a unique property in northern Huntingdon County that does two unusual things—provides public access for world-class trout fishing on Spruce Creek and helps save struggling bats with desperately needed habitat.

In addition to the exceptional fishing, this 13-acre property includes a major limestone cave network that may provide critical habitat for bats that have been decimated by white-nose syndrome, which disrupts their hibernation and, some fear, may lead to their extinction. Last year, the Conservancy acquired the cave, once used for tours, and is partnering with the Pennsylvania Game Commission to restore it for at-risk bats.
Pennsylvania's most famous trout stream, Spruce Creek flows 16 miles from near State College south to the Little Juniata River. Accessible from Route 45 in Franklin Township, this property includes more than 1,000 feet of streambank and is one of the few public access points to this amazing stream. You can often see the large trout in the clear waters.
Central Pennsylvania is rich with public lands and you can combine a trip to this stretch of Spruce Creek with hiking in the adjacent 100,000-acre Rothrock State Forest or with a canoe float on the Little Juniata.
The Pennsylvania Fish and Boat Commission, Pennsylvania Game Commission, U.S. Fish and Wildlife Service and others partnered to protect this land and make it available. Soon PFBC will own this land. Fishing at this property is catch-and-release only.
The Conservancy has protected more than 250,000 acres in Western Pennsylvania since 1932. To learn more, visit our website at WaterLandLife.org or call 412-288-2777.