Rock 'N Soul Gala Remembers The Stanley Theatre
September 8, 2017
Photo courtesy of Pittsburgh Cultural Trust.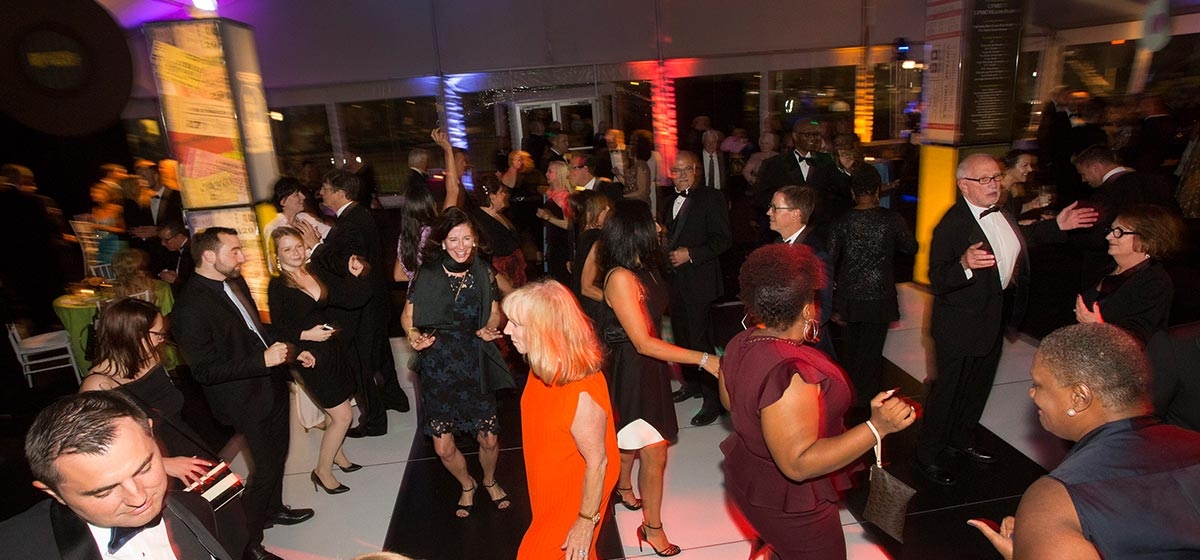 September 19, 2017
The Pittsburgh Cultural Trust's 2017 Rock 'n Soul Gala raised $458,000 and 450 seats were sold. Lead sponsor of this year's Gala was KeyBank and Presenting Sponsor, UPMC and UPMC Health Plan. Gala guests enjoyed dinner on the Benedum stage with live entertainment by Vintage Trouble, followed by a dessert buffet reception and dancing to music by DJ Selecta in the Gala Tent.
---
---
The Rock 'n' Soul Gala is themed in the nostalgic taste of the Benedum Center's history as The Stanley Theatre. Built in 1928, the building has contributed nearly a millennium's worth of artistic and cultural heritage to the city of Pittsburgh. For much of its lifespan, the venue served as home to the rock and roll era featuring artists such as Little Richard, The Beatles, The Rolling Stones, KISS, Prince, and Bob Marley. The late H.J. Heinz II focused his attention on the historic restoration of the Stanley Theatre, and as a result, this became the Pittsburgh Cultural Trust's first project after its founding in 1984. The $43 million-dollar restoration would take approximately two years, faithfully restoring the Benedum Center to look as the Stanley did on opening night in 1928. Once a top live music venue, the Benedum Center is now a top comprehensive presenting arts venue. Its transformation speaks to the breadth of diversity within the community of Greater Pittsburgh and the future of development within and around the Cultural District.