Riverlife Celebrates a Party at the Pier
August 25, 2017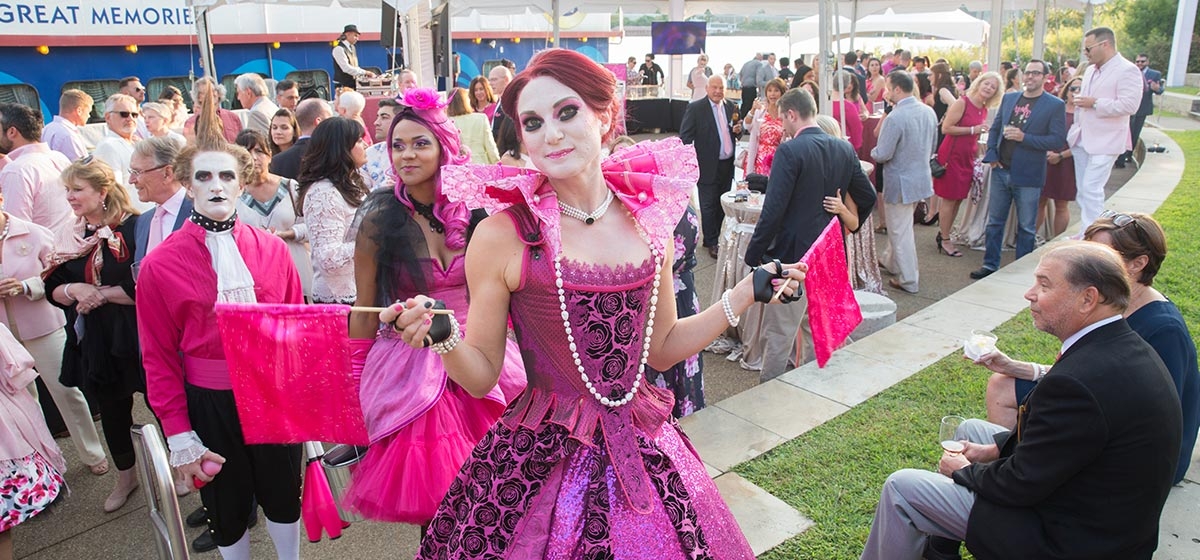 August 28, 2017
Curious onlookers from inside Rivers Casino couldn't resist watching the festivities unfolding outside in the amphitheater on the evening of August 25. Of interest? A sold-out crowd of 1,000 that was toasting Riverlife's Party at the Pier.
---
---
"What a gorgeous night," said president Vivien Li. "This is absolutely beautiful. I think every time people come to this party they see the transformation of the rivers and love what they see."
Thanks to the "War of the Rosés" theme, guests enjoyed dressing in a wide array of pinks and florals as they mingled around luscious arrangements created by Hens and Chicks. They also had the option of setting sail on a quick Gateway Clipper cruise or taking a seat at one of the many pink café tables dotting the grounds.
VIPs included co-chairs Chip and Lynn Desmone, board chair Peg McCormick Barron and her husband, Bill Barron, Tom and Katie Lamb, Kevin McMahon, City Councilmen Corey O'Connor and Dan Gilman with his wife, Amanda, Sue and Scott Lammie, Caryn Rubinoff and Craig Dunham.