The River Starts Here
A Portrait of the Allegheny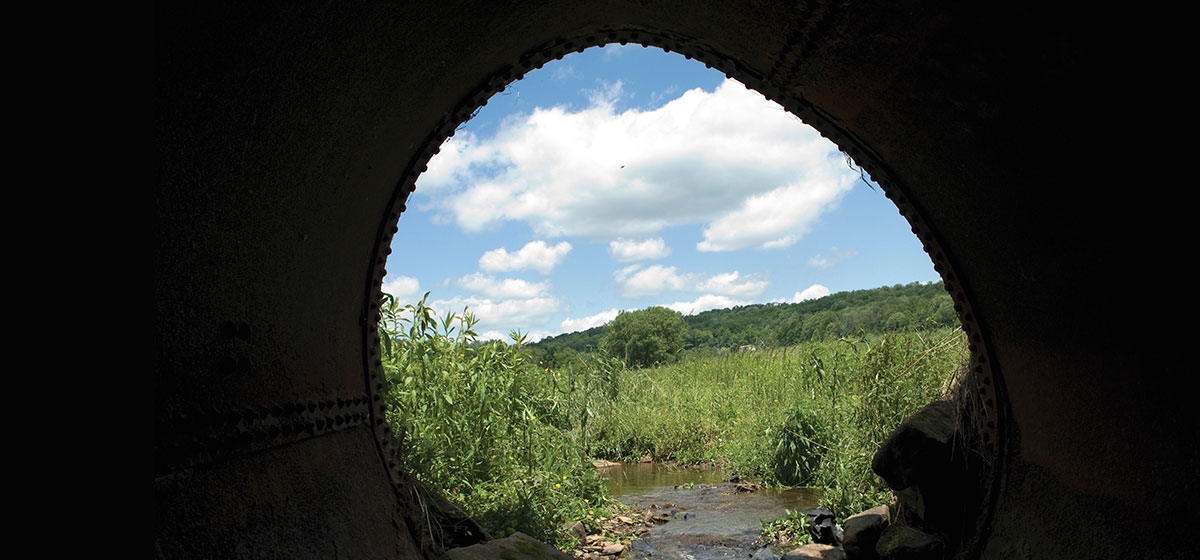 November 20, 2007
For the Allegheny River, a journey of 352 miles begins with a single drop of water. Emerging from a hillside in rural, wooded Potter County, in northern Pennsylvania, the trickle swells to a river that provides drinking water for hundreds of thousands of people, 72 miles of navigable waterway for barges and industry and a playground for boating, fishing and swimming.
---
---
About 10 miles northeast of Coudersport, the Allegheny River begins as a foot-wide stream meandering through a field of grasses and wildflowers. Ahistorical marker along Highway 49 near the village of Raymond heralds the unpretentious beginning of this artery.
Its path here is not a direct one. From the head stream, the Allegheny flows northwest into New York and re-enters Pennsylvania in Warren County. Along the way, the Clarion and Kiskiminetas rivers and numerous creeks and streams build the Allegheny until it eventually unites with the Monongahela in downtown Pittsburgh to form the Ohio River.
My journey to document the Allegheny River took only 13 months, but my relationship with the great waterway has spanned a lifetime. As a youngster, I spent July 4 at my aunt and uncle's summer home near Rockland, boating, water skiing and swimming. As a teen, I camped and canoed along parts of the upper Allegheny. And my high school alma mater begins with, "By the Allegheny flowing."