Regional Poverty
Photo by Nicolas Alejandro | Flickr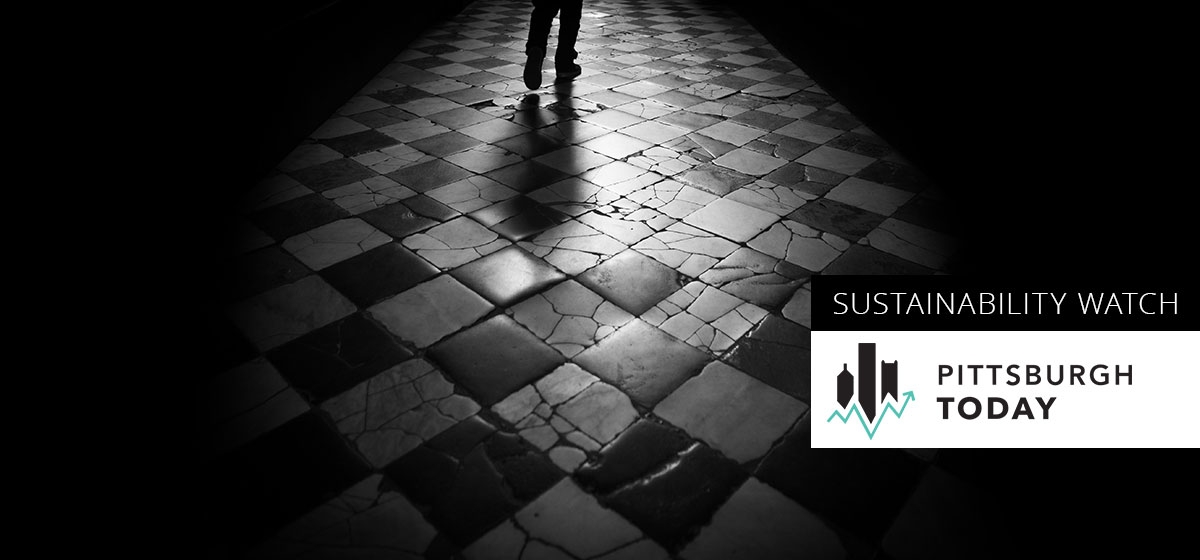 November 22, 2016
Poverty remains a stubborn problem for most regions in the United States and southwestern Pennsylvania is no exception.

The rate of poverty in the seven-county Pittsburgh Metropolitan Statistical Areas remained relatively stable in 2015 at 12.3 percent of the population, according to U.S. Census Bureau American Community Survey data.
But, following national trends, the region has taken a step backward in the battle against poverty in recent years. In 2005, the poverty rate was lower than today at 11.4 percent of the region's population. In 2000, the poverty rate in the Pittsburgh MSA was 10.8 percent of the population.
Poverty is defined by federal income guidelines that are adjusted every year. The poverty line for 2016 is an annual income of $24,300 or less for a family of four and $11,880 or less for an individual.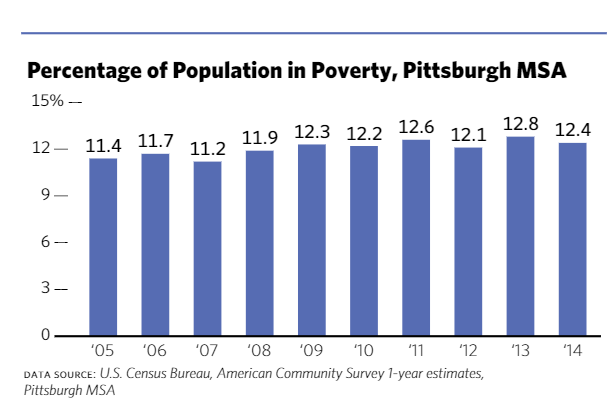 Race matters
Poverty may be blind to race and ethnicity, but in U.S. metropolitan regions such as Pittsburgh, minorities are more likely than white residents to be poor. In the City of Pittsburgh, for example, nearly 36 percent of African Americans live in poverty – more than double the rate among whites, Census Bureau data suggest.
Some 28 percent of African Americans in the city also report often or always having difficulty paying monthly bills for housing and other basic necessities. Only 2 percent of other races confess such hardship, according to the Pittsburgh Regional Quality of Life Survey conducted by the University of Pittsburgh's University Center for Social and Urban Research.
This brief is a summary of a more detailed analysis published in the 2016 Sustainable Pittsburgh Southwestern Pennsylvania Sustainability Goals and Indicators Report.