Regional Energy Use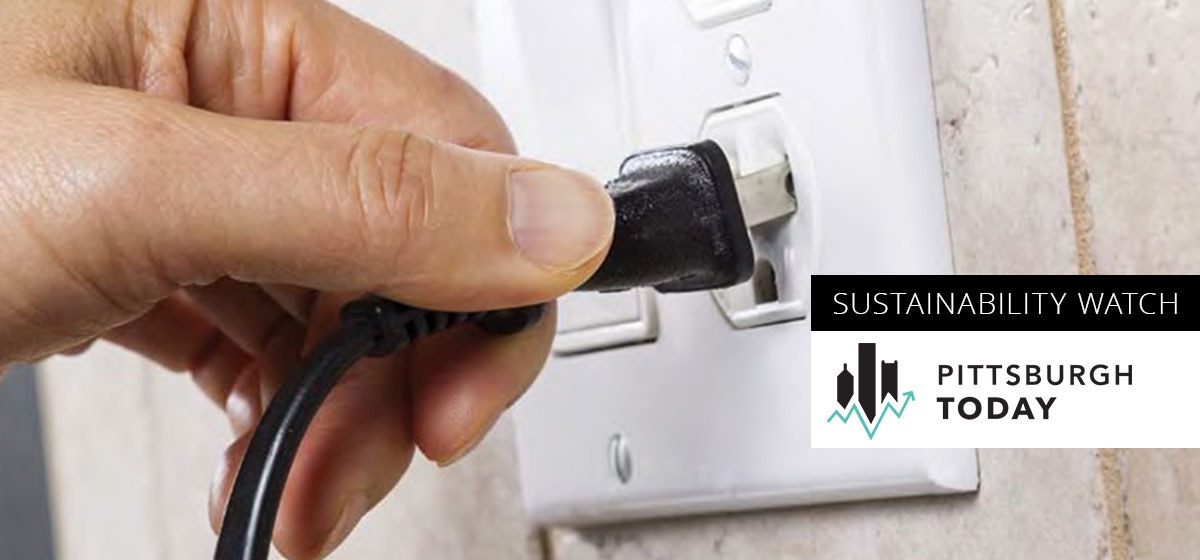 October 31, 2016
In a region where coal was once king, nearly half of the electricity consumed today is generated from non-carbon sources. Yet, wind, solar and other renewable sources claim a tiny fraction of the local energy portfolio.

An estimated 49 percent of the electricity consumed locally was from carbon-free sources in 2014, for example. Most was nuclear-generated. In fact, only 1.6 percent of locally consumed electricity was from renewable sources, according to an analysis of U.S. Energy Information Administration data performed by Ethos Collaborative and Fourth Economy Consulting.
Production and consumption data suggest that most of the electricity generated in the region from non-carbon sources is consumed locally.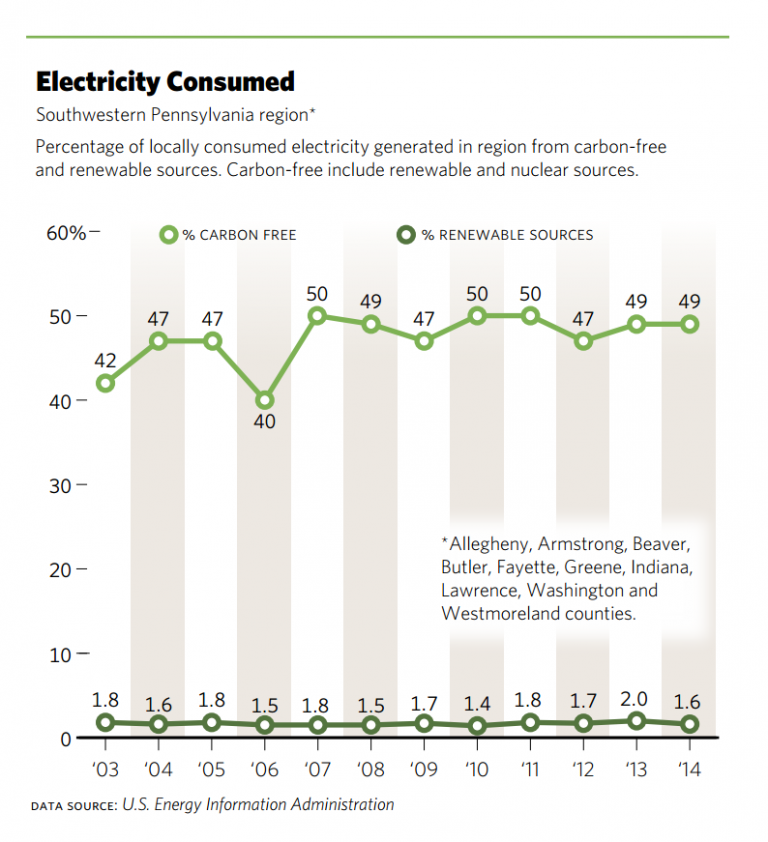 Production drops
Southwestern Pennsylvania is a major energy-producing region generating more than three times more electricity than is consumed locally. More than 80 percent of that production is generated from carbon sources, such as coal and natural gas.
Recent years have seen regional production decline somewhat. Overall production of electricity fell by more than 10 million annual megawatt-hours between 2003-2014.
Production from carbon-free sources, however, rose slightly over the same period. In 2014, carbon-free sources accounted for 19 percent of the 82.1 million annual megawatt-hours of electricity produced in the region. Nuclear energy drives that production. Only 0.6 percent of electricity produced locally is generated from renewable sources.
The local renewable production rate is woefully low when compared with the nation as a whole. In 2015, more than 13 percent of electricity produced in the United States was from renewable sources.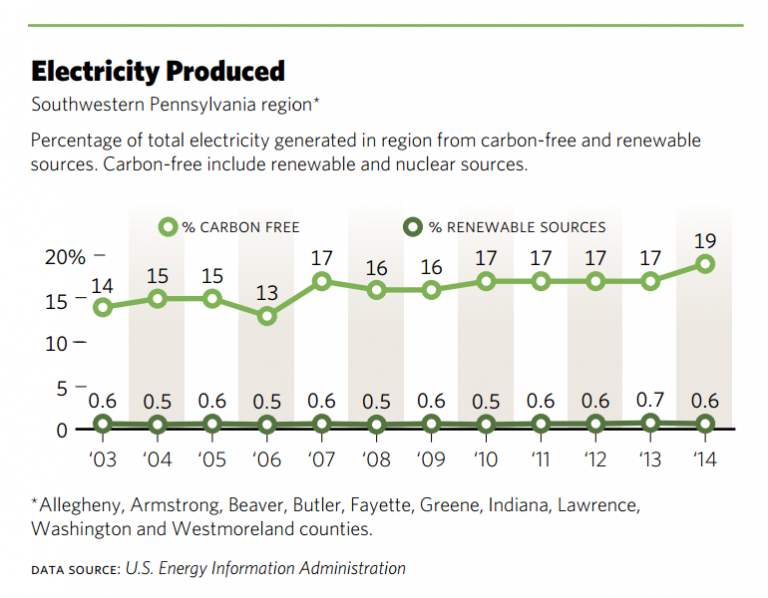 Greenhouse gases
Energy from carbon-free and renewable energy sources reduces the load of greenhouse gases in the atmosphere. Greenhouse gases emitted by human activities include carbon dioxide, methane, nitrous oxide and fluorinated gases, all of which trap heat in the atmosphere and trigger changes in climate.
In 2011, the region produced 42.2 million metric tons of carbon dioxide equivalent, an indicator of greenhouse gas emissions.
Studies increasingly link the burning of fossil fuel to degraded air quality and health risks. Poor air quality is linked to serious health conditions, such as higher rates of heart and lung disease, adverse birth outcomes, cancer and premature death. Greenhouse gas emissions have been identified as contributing to climate change. The updated Pennsylvania Climate Action Plan reports the range of projected consequences of gradual warming to include higher energy demands, increased blackouts, more heat-related deaths and greater risk to safe drinking water.
This brief is a summary of a more detailed analysis published in the 2016 Sustainable Pittsburgh Southwestern Pennsylvania Sustainability Goals and Indicators Report.