Raj Reddy: Modern Circumnavigator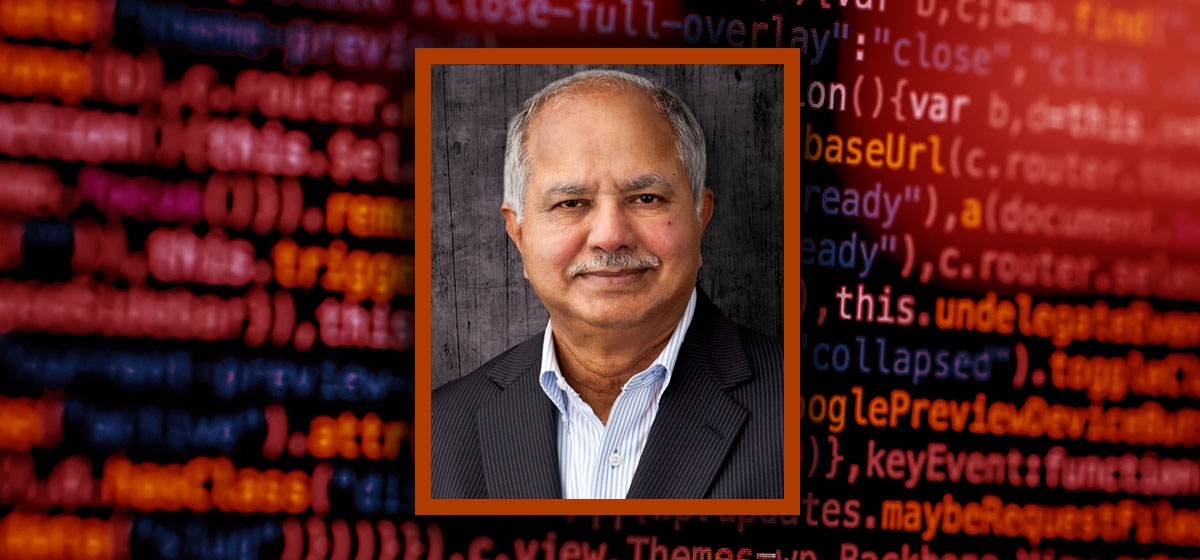 December 20, 2018
James H. Morris is a retired professor of computer science and dean of the School of Computer Science as well as the Silicon Valley campus of Carnegie Mellon University. In a series of blogs for Pittsburgh Quarterly he writes about some of the computing pioneers he encountered during his career.

Raj Reddy began life in an Indian village, went to college in Australia, earned a Ph.D. at Stanford University, came to Carnegie Mellon University and later launched the Robotics Institute. In other words, he'd been to a few county fairs.
I met him in his office when I was in the process of deciding to move to Pittsburgh. Raj sat down beside me, not across a desk, and talked about his dream of using computers to read ancient texts from India and China and make them accessible to the world. He assured me that he would help me at whatever I pursued at Carnegie Mellon, and he more than fulfilled that promise. While Allen Perlis, Alan Newell, and Herbert Simon are father figures for me, Raj is like an older brother.
He was a pioneer in computer understanding of human speech and robotics. But his greater impact is through the hundreds of peoples he has launched on great careers. Some were students, others were faculty who were hitting road bumps in the academic system.
Whenever he finds someone committed to a big, challenging goal, he gives them his whole-hearted support, even if they are very eccentric.
When Nico Habermann stepped down from the deanship of the university's computer science college to lead a new software engineering institute, Newell held a meeting to choose a temporary dean while the university searched for a new one. As usual, none of the senior faculty in the room wanted the job. Raj was the best candidate, but it took an hour considering the alternatives before he agreed to do it. Several months later, I found myself in discussion with Newell and Simon. After some speculation they concluded that Raj should be the permanent dean, making me feel party to the decision, even though I was also a candidate.
Raj was a great dean. He continued to raise large research funds. Like Perlis, he promoted new things, creating new programs and departments. He ferreted out sources of university funds like a brilliant tax attorney.When that didn't work, he could be exquisitely charming with the university leaders so that they were happy to increase his budget. Everybody's heard the maxim "You catch more flies with honey than vinegar," but Raj showed me how it works as practiced by a master. I remember one of the annual meetings with the university's chief financial officer. I was expecting us to get a spanking for exceeding our budget. Before the meeting started the CFO and Raj chatted amiably about the great business trip they had recently been on. The deficit was never mentioned.
Raj combines the chutzpah of Perlis with the grace of Newell.
Nowadays, Raj seems to be on a never-ending world-circling flight, visiting political leaders, overseeing universities, accepting awards and visiting his daughters in California. He stops in Pittsburgh to check in. Sometimes, he'll simply fly through Pittsburgh International Airport, where one of his minions will meet him and exchange a suitcase of clean clothes for one with dirty clothes.