PSO's "Voyage at Sea" Takes Guests on a Musical Journey
September 15, 2018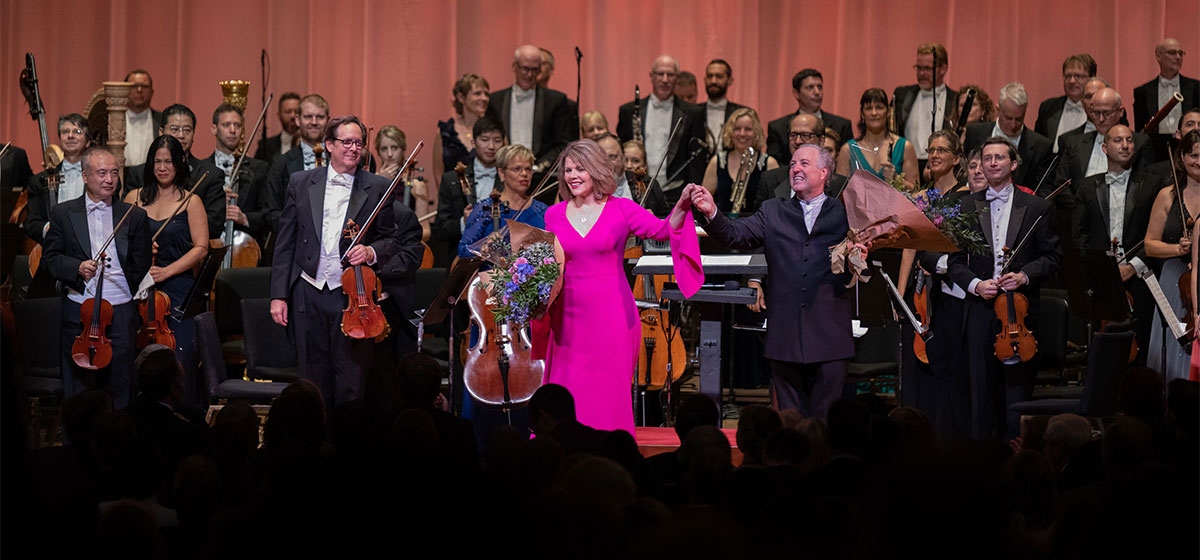 September 17, 2018
On Saturday, September 15, the Pittsburgh Symphony Orchestra hosted its annual gala at Heinz Hall. This year's theme, Voyage at Sea: A Passage to the Mediterranean, took attendees on a musical journey around the world.
---
---
The evening began with a cocktail hour in the Heinz Hall Garden, followed by the Gala concert, featuring Maestro Manfred Honeck, the Pittsburgh Symphony Orchestra and illustrious soprano Renée Fleming.
A total of 1,904 attendees participated in the festivities, including event chairs María and André Heinz, Cynthia Bognar, honorary chairs Angela and Mike DeVanney, soiree cilent auction chairs Alex and Harris Heit, soiree chairs Casey and Jon Pratkanis, 2019 gala chairs Bill and Vivian Benter, Amy and Sean Sebastian, honorary chairs Ginny and Dick Simmons, Ellen Walton, and Rachel Walton.
Following the gala concert, a formal gala dinner was hosted in Heinz Hall, as well as a soirée at the Fairmont Pittsburgh featuring live music, food and drinks and dancing. A silent auction featured items like two hours of flight on a private jet and a 16-day luxury cruise through Tahiti and the Cook Islands.
$1MM was raised to support the Pittsburgh Symphony Orchestra's Learning and Community programs. These programs include Schooltime Concerts offered free of charge to introduce orchestra instruments, symphonic music, and the creative processes of composing and performing music to students and Music and Wellness programs in which the PSO works with music therapists and other healthcare professionals to bring therapeutic, live music to local hospitals.