Pointe in Time Gala Raises $630,000 for the Arts
November 11, 2017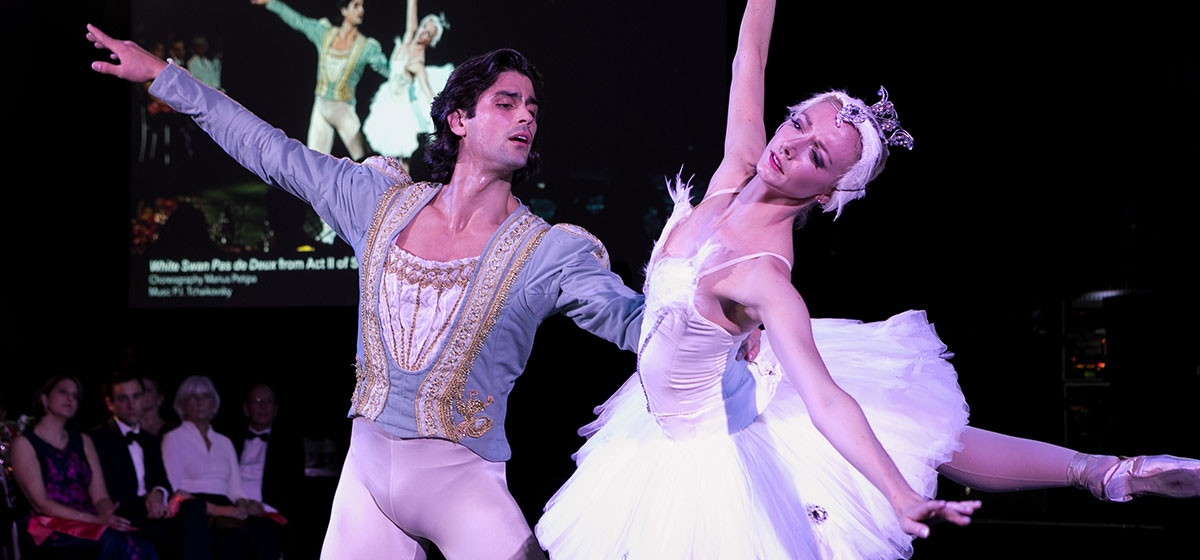 November 14, 2017
Pittsburgh Ballet Theatre hosted a sold-out crowd of 555 for its Pointe in Time Gala: West Side Story Suite, Saturday, Nov. 11, at the Westin.
---
---
Chaired by Dr. Christopher Howard, president of Robert Morris University, and his wife Mrs. Barbara Noble Howard, the annual gala raised $630,000 for artistic priorities, including PBT's Community Youth Scholarship program.
The upcoming company premiere of West Side Story Suite inspired the theme and pays tribute to the 2018 centennial celebration of Jerome Robbins and Leonard Bernstein.
In addition to dinner and dancing, guests enjoyed a company performance of upcoming season highlights, including excerpts from Swan Lake and Jerome Robbins' In the Night and West Side Story Suite.
Guests included Sandi and Nick Nicholas, Peggy McKnight, Grant and Courtney Fleming, Greta Rooney, Samuel Miclot and Veronica Vento, Richard E. Rauh, Carolyn and Bill Byham, Vivian Benter, Abby Corbin, Mrs. Lois M. Wholey, and Hans and Leslie Fleischner.
People's Natural Gas was the gala's premier sponsor.