Pittsburgh's Three Seasons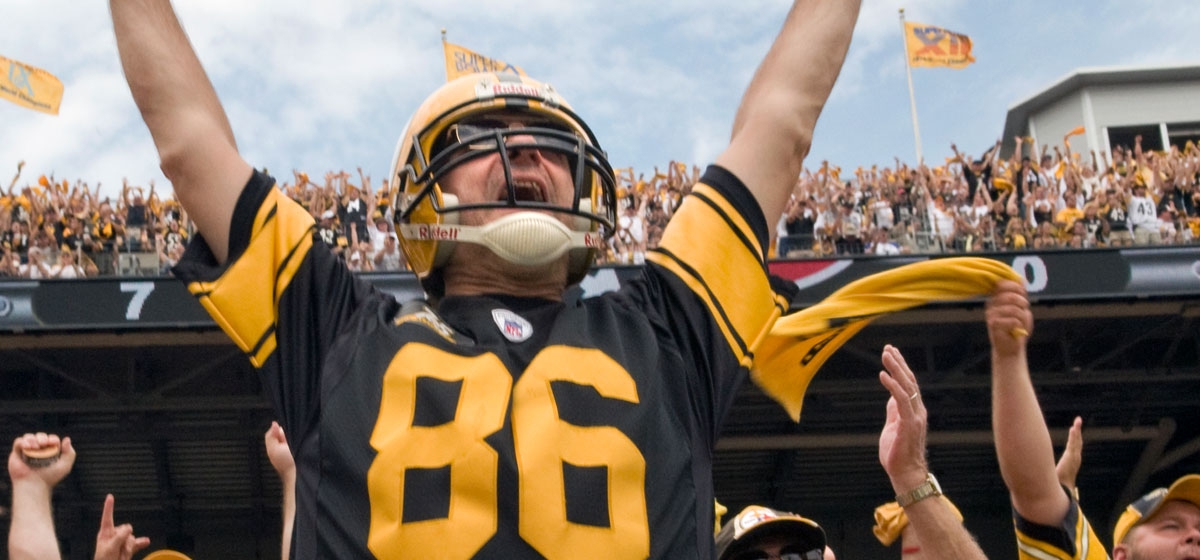 November 20, 2008
Forget about winter, spring, summer and fall. For Pittsburgh's most faithful sports fans, there are only three seasons: hockey, baseball, and football.

---
---
They tattoo their bodies with the names of their favorite teams and paint their cars and homes black and gold. They plan their vacations to accommodate a trip to Steelers training camp, and they rarely miss a Pirates game at PNC Park. They came by the thousands to Mellon Arena in Pittsburgh to watch on a screen while the Penguins played the Detroit Red Wings, in Detroit, in the Stanley Cup finals.
Over eight months, photographer John Beale set out to find Pittsburgh's most enthusiastic sports fans. Beale looked past the players on the field and focused his attention on tailgaters in the parking lots and the fanatics in peanut heaven. He was there during the Penguins' Stanley Cup playoff run, he photographed the loyalty of the Pirates' faithful during the team's 16th consecutive losing season, and he captured the excitement as the Steelers charged onto Heinz Field.