Pittsburgh Gets Fresh Image
Photo by Lance Anderson via Unsplash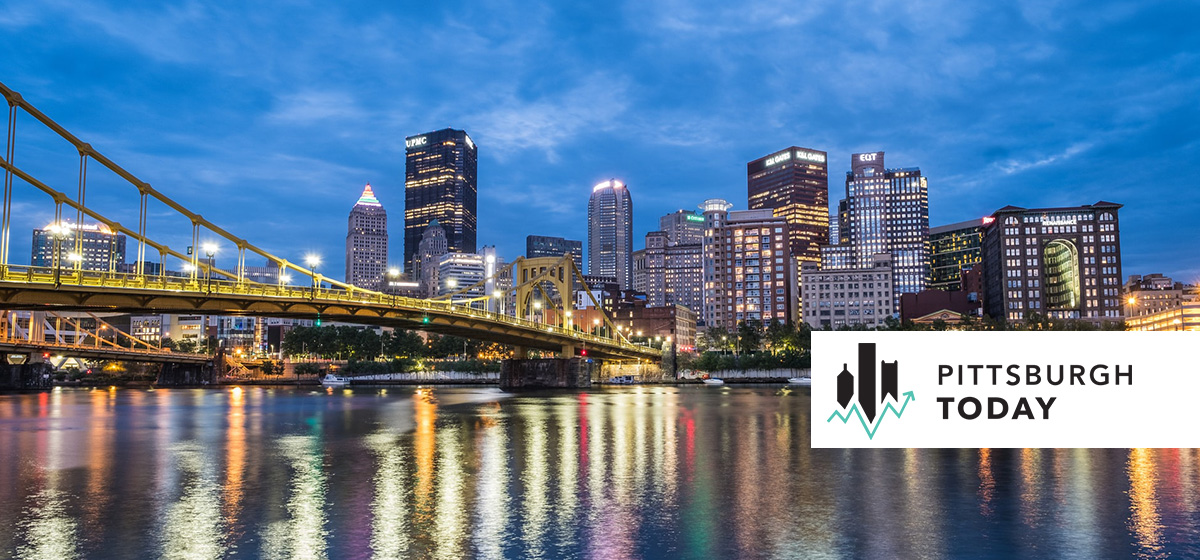 September 29, 2020
A new branding campaign to raise awareness of southwestern Pennsylvania's charms and promise is making a bid for attention in a world distracted by pandemic.

The brand—"Pittsburgh region. Next is now"—positions the region as an iconic and innovative place poised for the future.
Unveiled by the Allegheny Conference on Community Development yesterday, the campaign promotes the region's business potential and quality of life, from advanced research, robotics and artificial intelligence to an attractive cost of living and abundance of arts and cultural offerings.
"If you're from Pittsburgh, you know something is happening here," said Conference Chairman William Demchak, chairman, president and CEO of PNC Financial Services. "We are a robotics hub, a top city for STEM [Science, Technology, Engineering, Mathematics] professionals. We have emerging sectors with high-growth potential, like life sciences and cyber security. And we're a global leader in energy and advanced manufacturing. The problem is, the world doesn't know this."
One of the reasons is the region has lacked a common, widely adopted narrative that tells that story, which, he said, has been a "distinct disadvantage" when competing with other places for companies, investment and talent.
Conference officials see the new brand as an important tool for wooing businesses, jobs and people to the region, which is beset by several nagging problems. Well before the pandemic arrived, job growth had been tepid. And despite being widely recognized for the quality of life it offers, the region has experienced slow, but steady, population decline, in part, because it loses more people than it attracts year in and year out.
The brand is not intended as a framework for recovery from the damage inflicted by the pandemic. Such a blueprint is expected to be presented by Conference officials next week.
Conference research suggests the regional attributes that it seeks to promote are largely invisible beyond its borders. Business and other leaders in 18 mostly domestic markets were surveyed for their views of southwestern Pennsylvania. The good news: Pittsburgh may, at long last, have shed its "Smoky City" image.
"One thing we learned was perception of the region had changed. People didn't have old images of Pittsburgh, which was eye-opening," said Cecelia Cagni, chief marketing and communications officer at the Conference. "But they also didn't know everything that was happening here. They didn't know about being a robotics hub or a center for STEM talent."
The lack of a clear image and consistent message defining the region came to light during the national bidding war to land Amazon's second headquarters three years ago. Pittsburgh made the company's short list, but advanced no further. "The first thing I did when I came to this job was to work on the Amazon bid," said Conference Chief Executive Officer Stefani Pashman. "The one thing everyone told me was a big weakness was that we didn't have a comprehensive message, story or brand."
The branding campaign will be rolled out in workshops with community leaders and others across the region in coming months. "The new brand doesn't mean we all see the region the same way. Nor is it meant to mask regional challenges we are all working on," Pashman said. "It is designed to help us pitch our region to investors, to help our companies retain and recruit more talent and to raise the profile of this place."