Phipps Celebrates Super. Natural. Exhibit with Opening Night Party
May 4, 2017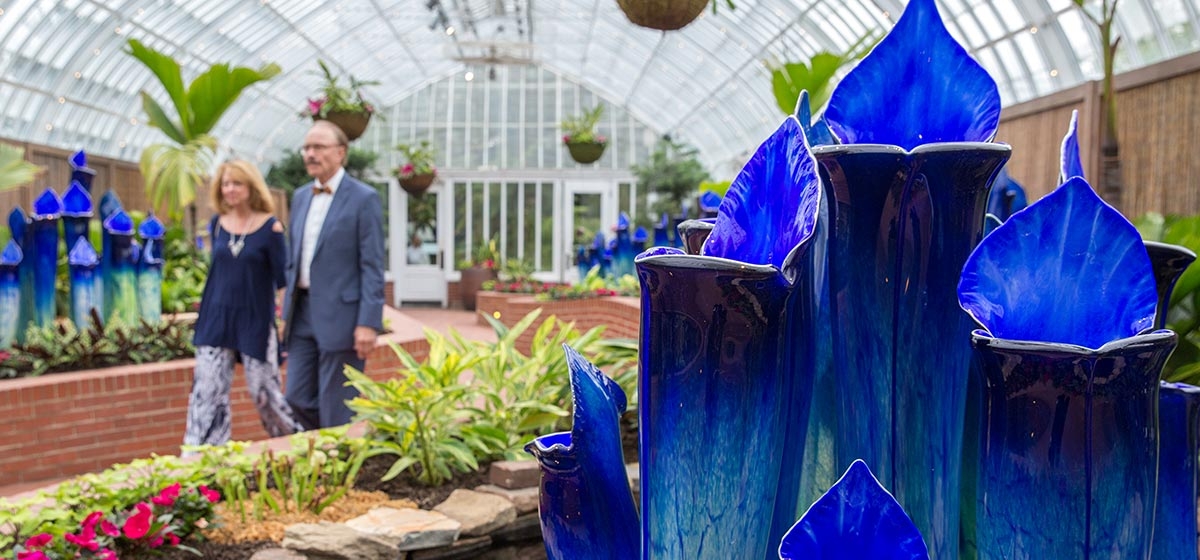 May 5, 2017
Behind the scenes technicalities of Phipps Conservatory and Botanical Gardens' latest exhibit, Super. Natural. involved 500 pieces of hand-blown glass that had been meticulously packed into 122 boxes for a cross-country trip from Seattle to Pittsburgh on a 52-foot-long tractor trailer.
---
---
Once here, it took a core of volunteers and staff three weeks to install each of the 40 individual orchid stems created by Seattle-based artist Jason Gamrath.
"There's about five years' worth of work in the show," he said. "For every flower that exists, there's at least one that does not due to the delicate process of creating each piece."
Two hundred guests toasted an opening night gala on May 4, chaired by Leslie Davis along with honorary co-chairs Athena Sarris, Richard Beuke, Drs. Rosalind Chow and Jeff Galak, Maris Ann Bondi, Robert Dauer, Jr., and Armand and Marilyn Dellovade.
Adorning almost every room, the supersized glass orchids represented two years of planning following a proposal by Gamrath for a collaborative exhibit to compliment Phipps' display rooms.
The exhibit will be on display through November 6.
Honorary Host Committee members included John and Judy Woffington, Dr. Larry Leahy, Joyce Candi Grove, Jessica and Jeff Brown, Scott and Sue Lammie; also attending were Phipps executive director Richard Piacentini and board chair Jui Joshi.