Passport to Elegance Charms Guests with Wheels and Wings
July 18, 2019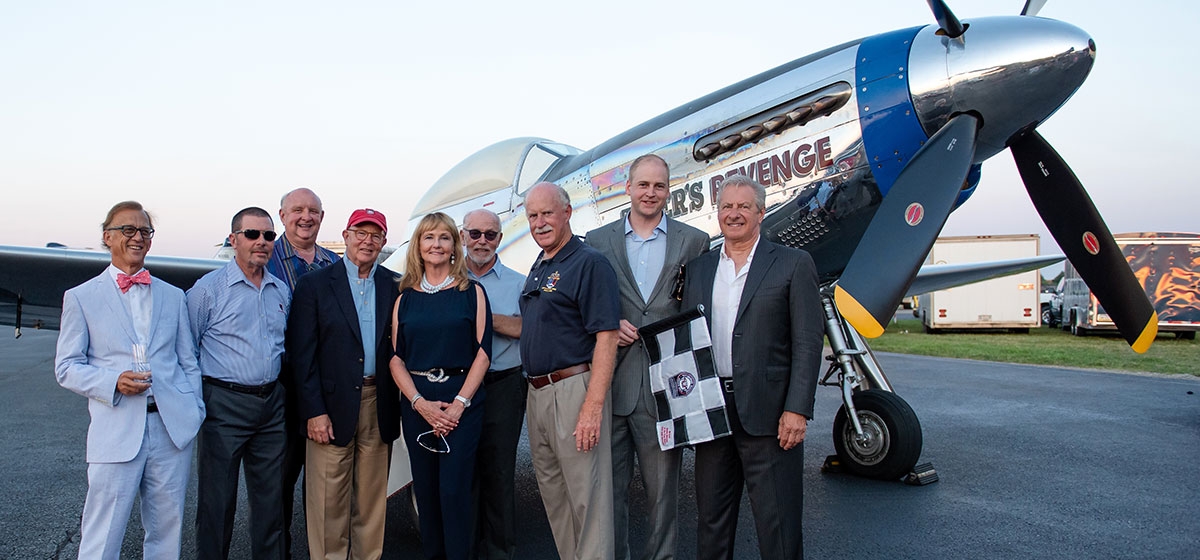 July 24, 2019
The third time was definitely a charm as the Pittsburgh Vintage Grand Prix hosted the third annual Passport to Elegance at the Lynx Jet Center on Thursday, July 18.
---
---
Guests enjoyed a balmy summer evening featuring Mustang and Shelby race cars, classic cars and vintage aircraft. The highlight of the evening was a ride in a WWII era P-51 Mustang that flew over the crowd and performed aerial acrobatics to raise funds for the PVGP charities.
The presenting sponsor for the event was UBS Walnut Wealth Management. The evening came to a thunderous close as two Ford GT40s and a Gulf Mirage revved their engines to the delight of 400 attendees.