Could Uber/Lyft Replace Paratransit Vans?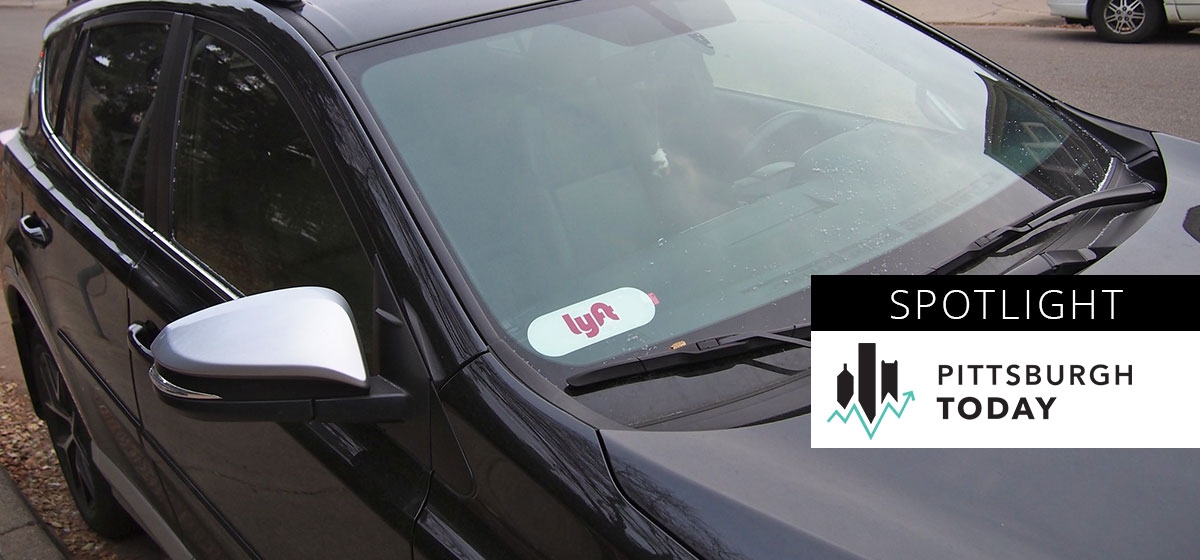 May 1, 2019
Paratransit vans can be spotted in almost any neighborhood picking up patients whose means, health, or proximity to public transit makes getting to their doctor appointment or medical treatment a hardship. The government-funded vans have done the job for years. But, in a growing number of U.S. counties, the expansion of ride-hailing services has provoked the question: Can the likes of Uber and Lyft do the job better?

For some people, the answer is yes, according to an Allegheny County Department of Human Services pilot study that offered ride-hailing to its paratransit population. Although the idea has its limits, it hit a public-service trifecta with the pilot showing it to be a more efficient, more convenient and less expensive option to the traditional van ride for those able to use it.
The issue
People with Medicaid healthcare coverage are entitled to free, government-funded help getting to and from medical appointments if they need it. In most cases, public transit passes get the job done.
But that's not for everyone. Disabilities prevent some from using public transit. Some patients live where access to public transit is poor. Generally, the farther people live from the city, the more sparse their public transit options are. And some of those places hold popular suburban destinations for patients, such as UPMC East and Forbes Regional hospitals in Monroeville.
Such patients rely on door-to-door paratransit service. In Allegheny County, that's 4,500 people. And they take about 200,000 paratransit rides costing an average of $28.75 per trip and $5.6 million a year, most of which is paid with Medicaid funds.
It's an expensive way to serve patients, such as those with dialysis appointments, whose medical conditions don't require lifts or other special transit considerations. "These clients don't necessarily need a paratransit vehicle, but they can't take advantage of the public transportation system so they are using Access vehicles," said Ryan Capra, senior program manager at Travelers Aid of Pittsburgh, a human services nonprofit.
And paratransit has its drawbacks, including long wait times and travel times when vans carry several riders on a trip.
The idea
Could ride-hailing services help? That was the question Allegheny County began exploring two years ago. There were some obvious challenges. Uber and Lyft drivers, for example, aren't trained to assist riders with disabilities. But for other paratransit riders, particularly those in public transit deserts, ride hailing could be an option, a Harvard University feasibility study suggested.
Allegheny County tried it with about 60 paratransit riders who were under the age of 65 and did not have a disability that required special transportation help. A call center was set up to book rides for clients who volunteered to try ride hailing. Traveler's Aid, a human services nonprofit, manned the center, set up accounts with Uber and Lyft and tracked rides and performance. In the second phase, riders were encouraged to hail an Uber of Lyft themselves with a phone app.
Nearly 1,250 trips were taken in the pilot, which spanned from September 2017 to January 2018.
Outcomes
The ride-hailing option proved popular, and for good reason. Travel time improved dramatically, largely because Uber and Lyft trips didn't involve picking up more than one rider. Trips lasted 30 minutes or less 97 percent of the time, ride-hailing customers reported in surveys. Only 54 percent of paratransit riders have trips that short.
Wait times plummeted. Some 88 percent of riders reported waiting 15 minutes or less for a ride home from their appointment, while only 27 percent of paratransit riders had such short waits. Patients found scheduling an Uber or Lyft easier than scheduling paratransit, reporting they didn't have to call as far in advance and were put on hold for a shorter time. And ride hailing overall received high approval ratings among those who used it.
It also cost the county's Medical Assistance Transportation Program less to shuttle patients to their appointments. The average cost of a trip using an Uber or Lyft was about $5 to $10 less than the average paratransit trip, depending of the trip's length and other factors.
Challenges included convincing riders accustomed to paratransit to try ride hailing, coaxing ride hailing patients who like the convenience of using the call center to try hailing a ride on their own and helping them set up accounts, which require a bank card and email address.
An estimated 1,500 paratransit customers in the county don't have conditions that prevent them from using ride hailing. The number of people choosing an Uber or Lyft over paratransit has risen slowly to about 100 regular users and about 500 trips a month, Capra said. Experiments elsewhere suggest that someday it could even be an option for some patients whose disabilities prevent them from using it today.
"Part of the limitation in Pittsburgh is that the fleet of ride-hailing vehicles doesn't include a significant number of lift-equipped vehicles," said Edward Jones, a Foster America Fellow with the Allegheny County Department of Human Services. "In larger markets, like New York City, we're seeing that service emerge and that's something this project could move into once those vehicles become available here."