Pandemic Slams Pittsburgh Jobs
Tourism/hospitality cut in half
Photo illustration via rawpixel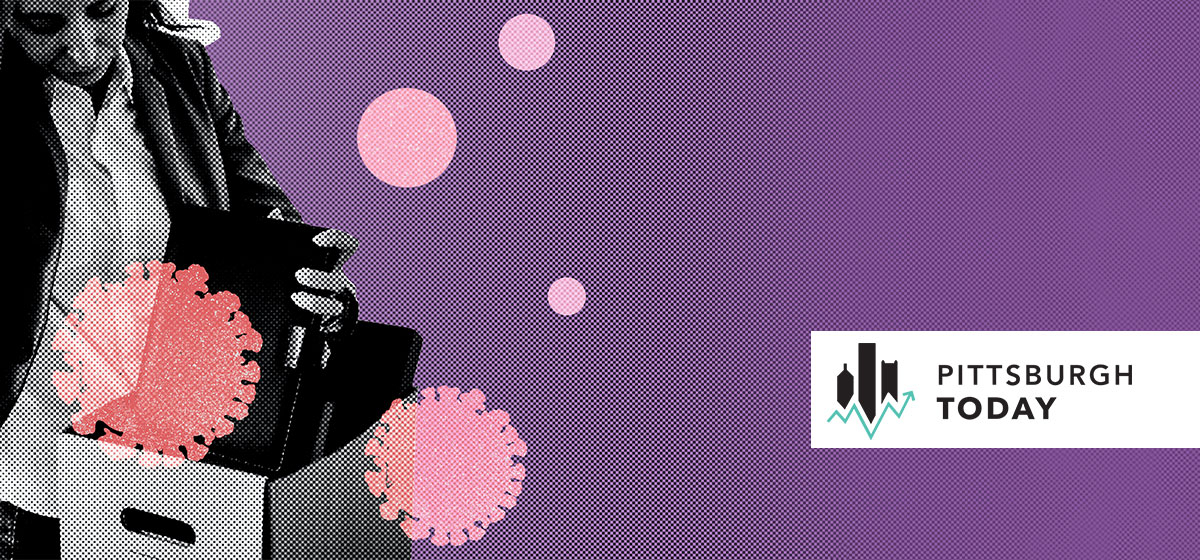 June 22, 2020
The COVID-19 pandemic continued its attack on the Pittsburgh metropolitan job market in May with the region losing 175,800 jobs since May 2019, according to U.S. Bureau of Labor Statistics.

All of Pittsburgh Today's 15 benchmark regions posted significant job losses in May. The seven-county Pittsburgh Metropolitan Statistical Area lost 14.6 percent over its jobs over the 12-month period, which is greater than the 13.8 percent average loss among benchmark regions.
Detroit felt the most pain, losing 21.3 percent of its jobs and Boston saw a 17.3 decline. Austin suffered the least amount of job loss during the period, but still shed eight percent of its jobs.
"It's bad," said Chris Briem, regional economist, University of Pittsburgh Center for Social and Urban Research, stressing that the data reflects the job situation in mid-May before most of the region moved into the "yellow" phase of business re-opening. "This reflects that peak of things being shut down because of the pandemic—both the state's formal mandates and people's reactions to the pandemic."
The financial activities sector was the only job sector in the Pittsburgh region to add jobs in May, when jobs grew 0.4 percent year-over-year. All other sectors lost jobs during this period. The leisure and hospitality sector was hit the hardest—losing nearly half of its jobs since last May—down 47.7 percent.
"Some industries are more able to shift to telework," Briem said. "There's widespread telework in the industries across financial activity and they were able to make the shift quickly."
Shift to telework
The ability to shift to working remotely has reshaped employment during the pandemic.
A survey conducted from April 15 to May 8 by the University of Pittsburgh Center for Social and Urban Research (UCSUR) found that 44.2 percent of workers in Allegheny County who were employed as of March 1 shifted to working remotely due to the pandemic.
Some groups have benefited from this transition more than others. Younger workers were more likely to keep their jobs at the time the survey was conducted. About 54 percent of workers in the county age 18 to 34 shifted to working at home or teleworking, the survey found.
"Typically in recessions or downturns, younger workers are the most vulnerable—those who have the least experience," said Briem. "We've seen that turn on its head. The younger workers are the ones who are most likely to shift to telework and the older workers, particularly elderly workers, had the least amount of shifting to telework and the highest amount of job loss."
Workers with less than a bachelor's degree were more likely to experience job loss during this period. Some 29 percent reported they lost their job compared to only 6 percent of workers with a master's degree or higher.
"Not all people with a high school degree or less were essential workers," said Briem. Many workers with less than a bachelor's degree weren't employed in positions that were able to shift to working remotely.
Black workers in Allegheny County are more likely to have lost their jobs, the survey suggests. About 20 percent black workers employed at the beginning of March reported job loss during the period when stay-at-home orders and business closings took hold compared to 17 percent of white workers. Those working were more likely to report working more hours than usual. About 25 percent of black workers were working more hours than normal, compared to 12 percent of white workers.
The forecast for employment in the next few months isn't sunny. "There's going to be several months of very bad data," Briem said. "That's the bottom line."