Oakmont Camping, circa 1910
Photo: Oakmont Carnegie Library Archives/Oakmont Historical Society; originally from the collection of Mrs. Chester P. Gallagher, Rosslyn Farms, Carnegie, Pa.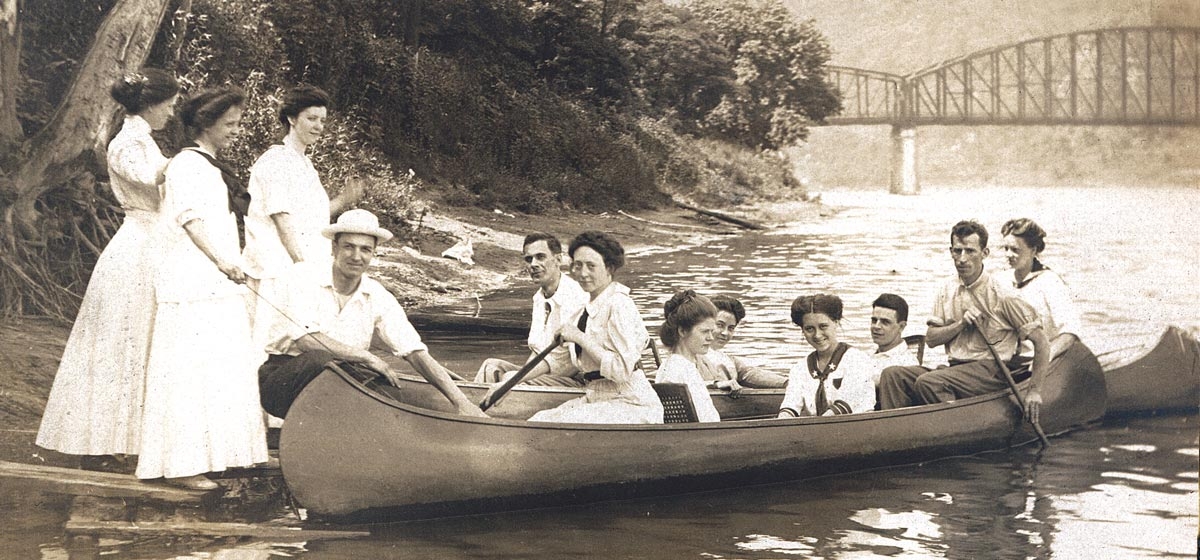 July 25, 2016
For Pittsburghers in the late 19th and early 20th centuries, Oakmont offered the next best thing to paradise.


During the summer months, while the city baked in heat and soot, visitors set up camp on the banks of the Allegheny River, relaxing in the fresh air and making merry on the water. Oakmont boasted a devil-may-care atmosphere; extra police were hired to keep order and the Hulton Course—stretching from the Hulton Bridge (visible above) to Verona—hosted professional canoe racing events that delighted spectators and gamblers alike. But canoeing wasn't just for the pros: boat houses offered craft for rent all summer long.