New Faces at the Westmoreland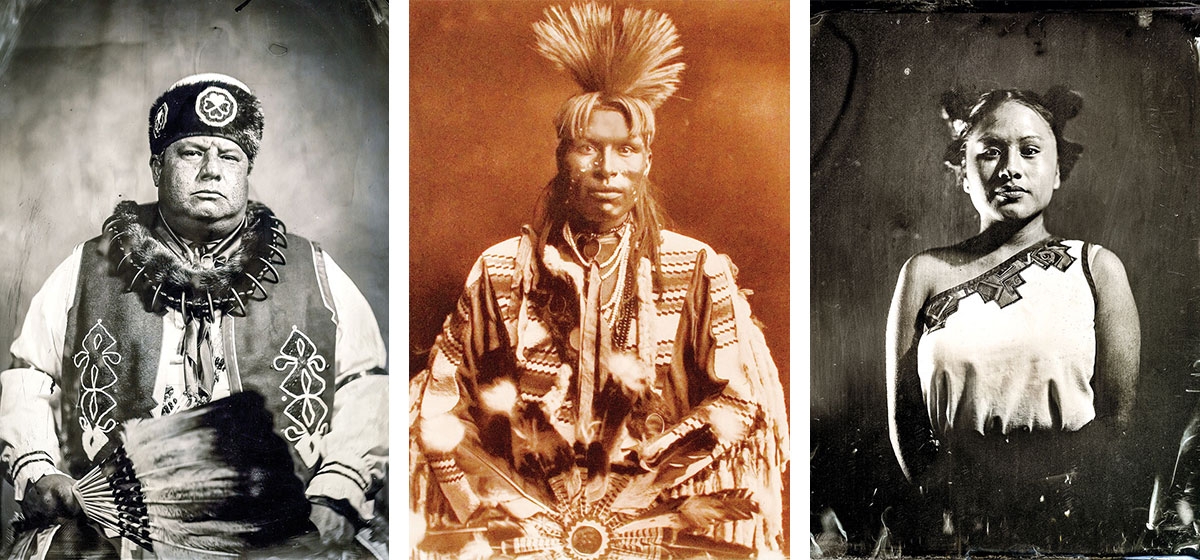 April 1, 2019
With a renewed interest in what kinds of people are represented in art museums, a new exhibition at the Westmoreland Museum of American Art offers some rarely seen faces. "Mingled Visions: The Photographs of Edward S. Curtis and Will Wilson" (March 30–June 30) presents images of Native Americans taken a century apart and from different points of view, allowing viewers the opportunity to judge the effects for themselves.

---
---
Curtis is an iconic name in photography, having produced a massive project, "The North American Indian" (1907-30), containing 20 volumes of text and 20 volumes of photographs. These have stood as the main public image bank of our country's indigenous population. Curtis felt that Native Americans were a vanishing race and that he wanted to document them. But, in the process, he called into question the idea that photography is the medium of truth. He posed and even dressed his subjects, sometimes in obsolete ways, romanticizing them in moving and majestic portraits according to his own beliefs and vision. His images primarily present stereotypes, such as those seen in Hollywood westerns, embedding false images in our imaginations.
Will Wilson came a century later. Wilson, a Diné (Navajo), created Native American portraits that he calls "The Critical Indigenous Photographic Exchange" (2012), which signaled a different approach. On one hand, it's a continuation of the Curtis series. But it reflects contemporary ideas about portraiture as a dialogue between photographer and sitter, and the need to allow people to speak for themselves rather than have others, like Curtis, tell their stories, in the hope of rendering more honest and authentic images. Wilson encourages his sitters to choose clothes and objects that are meaningful to them.
By pairing images made by these two men, viewers are able to observe the differences themselves, while recognizing that indigenous people deserve the visibility that comes from being placed on the white walls of museums. Anne Kraybill, the new Westmoreland director who recently arrived from Crystal Bridges Museum of American Art, initiated this dialogue following an exhibition at her previous institution, understanding the need to put the Curtis images, beautiful as they are, into a critical context and to expand it with public events.
Related events
Art on Tap featuring the 1491s: Friday, April 12, 6–9 p.m.: Art on Tap features the acclaimed Native American sketch comedy group, the 1491s. Self-described as a "gaggle of Indians chock full of cynicism and splashed with a good dose of indigenous satire," they hail from Minnesota and Oklahoma.
Gallery Talk with Jami Powell & Will Wilson: Sunday, May 19, 2 p.m.: Jami Powell, associate curator of Native American Art at Dartmouth University's Hood Museum, and artist Will Wilson discuss his work, including the tintype photographic process.
Dinner with the Sioux Chef, Saturday, June 1, 6 p.m.: Sean Sherman, chef and author of "The Sioux Chef's Indigenous Kitchen," the 2018 James Beard Foundation award winner in the Best American Cookbook category, comes to The Westmoreland to prepare a meal of foraged and other locally-sourced food in the tradition of the indigenous cultures of our region. Presented in partnership with 412 Food Rescue and Repair the World.
For more information, visit thewestmoreland.org/events.