Just Askin'… Anne Kraybill
Director of The Westmoreland Museum of American Art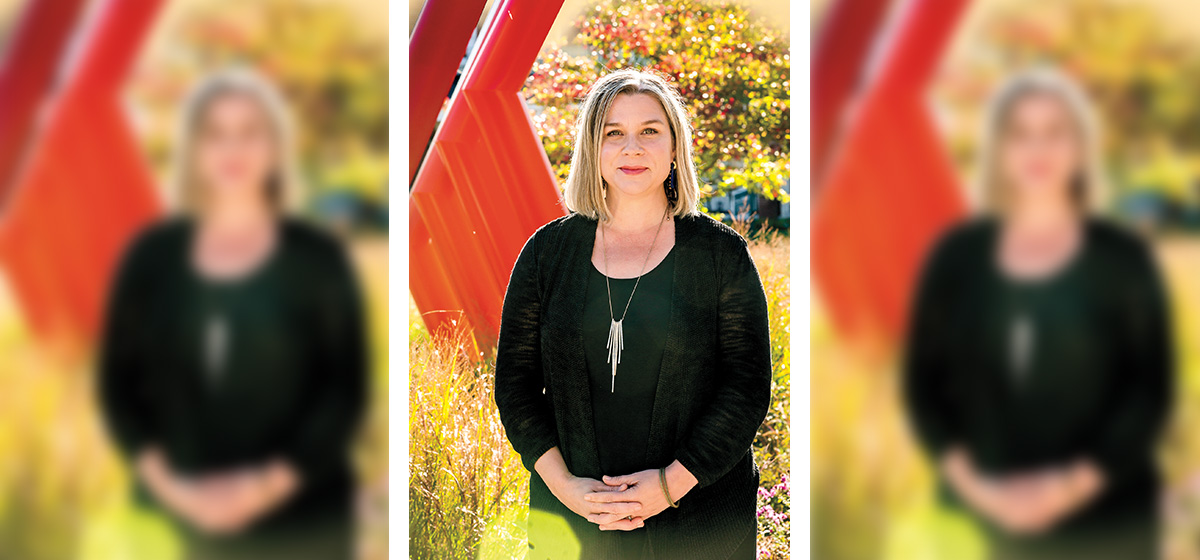 January 20, 2021
Q: What's the most interesting thing about your job?
A: Meeting artists! I love going to artists' studios and learning about their process and background. This region has such a rich history of creativity that persists today.

Q: What's the best advice anybody ever gave you?
A: It is not about where you are, but what you are doing.
Q: How do you start the day?
A: I live in a great neighborhood with tree-lined streets, so after a cup of coffee, I take our dog, Lord Nibbler, on a long walk. It is a great way to say hello to other neighbors and have some quiet time to get ready for the day. Then I come home, and I enter the chaos of kids and the new frontier of schooling from home and jump into the workday.
Q: Outside of work, what do you hope to accomplish in life?
A: I really want to be fluent in multiple languages and become fully immersed in another culture when traveling. The ability to communicate in the language of the country one is visiting makes the experience so much more authentic. I can speak a bit of garbled Spanish and French, so this will be an endeavor to pursue.
Q: What three attributes do you value most in a person?
A: Humor, adaptability and empathy.
Q: If you could have dinner with one person, living or dead, who would it be?
A: My maternal grandmother who tragically passed many years before I was born. I know about her from stories and pictures. She was an actress in Chicago before settling into staying at home in a Toledo suburb. She embodied glamour; she even painted her Christmas tree pink and hung silver tinsel. She was seemingly the opposite of my rebellious mother, but I think she was a rebel in her own way.
Q: What do you do for fun?
A: I love to travel and discover new places. That passion is on hold during COVID, so we have been spending more time meeting up with family, which has been a silver lining.
Q: What would you change about Pittsburgh?
A: Stop putting french fries on salads!
Q: What is your worst habit?
A: My husband would have to tell you.
Q: What is your greatest regret?
A: I really do not have one, and I am not sure I believe in regrets. Instead, I try to learn from mistakes and also pursue things that I am interested in, even if the timeline shifts.
Q: What's the most important thing in life?
A: I come into this role as a former educator in art museum settings, and as part of that, I was always learning. Lifelong learning is the most important thing in life as we are not static beings and neither is the world.
Q: If you could come back as anything, what or who would it be?
A: A sloth! They are fascinating creatures, and the idea of being in the moment and slowing down as a way of being I aspire to achieve in this lifetime.