Nathanson, Cannon, Jansons, Hartford, Wolf, Armstrong, Siewers, Goodfriend
Noting the passing of prominent Pittsburghers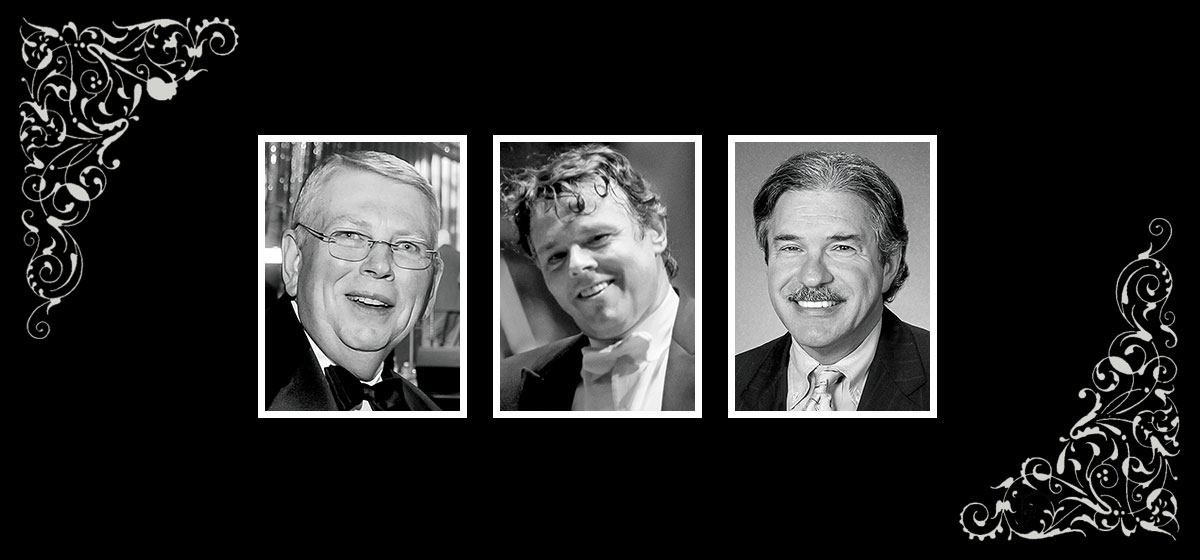 March 17, 2020
Harvey C. Nathanson, 83: Nathanson was chief scientist for Westinghouse Research Labs, pioneering numerous technologies including micro-electro mechanical (MEMS) devices. An electrical engineer, he had more than 50 patents and was honored with the Institute of Electrical and Electronics Engineers' Millennium Medal.

Glenn Cannon, 72: Cannon was a dedicated and successful public servant, leading emergency medicine, police and emergency management efforts in Pittsburgh, Allegheny County and statewide over a 40-year career. He was Pittsburgh's public safety director under two mayors and led both the Pennsylvania Emergency Management Agency and the Pittsburgh Water and Sewer Authority, among other agencies. Cannon was a tough and effective leader, dealing with a variety of constituents, streamlining county government and reorganizing its 911 system.
Mariss Jansons, 76: Jansons, one of the world's great conductors, led orchestras all over the world including the Pittsburgh Symphony Orchestra from 1997–2004. He was known for his passionate intensity and focus on the music's inherent emotion. Jansons was born in hiding in Nazi-occupied Latvia, his early musical instruction coming from his father, also a conductor. He had an infectious personality—he did stints as a stand-up comedian—and was known for his work ethic and dedication. During one Pittsburgh performance, his defibrillator went off twice; despite being in tremendous pain, he finished the concert.
Susan H. Hartford, 65: Hartford was the creator of numerous musical jingles, writing and engineering music and sound effects that have appeared in movies, commercials and museums across the country. The Sewickley native won two Clio Awards and composed original songs for the Pittsburgh film, "The Bread, My Sweet."
Bruce Wolf, 71: Wolf was a lawyer in the natural gas industry and a civic-minded art collector who led efforts to expand the Westmoreland Museum of American Art. A 30-year veteran of the natural gas industry, he was general counsel for Atlas Energy, which Chevron purchased for $2.6 billion in 2012. He was an avid collector of art and rare objects, including a Honus Wagner baseball card, and he enjoyed sleuthing for rare objects he found.
Henry H. Armstrong, 88: Armstrong founded one of Pittsburgh's early independent financial advising firms, Henry Armstrong Associates, now run by his son. When he opened in 1973, he brought a new, ethical approach to the industry, working in clients' interests rather than pushing high-commission products on them, which had been the norm. He was an avid botanist and outdoorsman, who loved being in nature, whether gardening, admiring trees or fishing the world's greatest streams.
Dr. Ralph Siewers, 84: Dr. Siewers was a pioneering pediatric heart surgeon who spent his career at Children's Hospital of Pittsburgh. Originally intending to be a Moravian missionary, he instead became an expert at treating children born with congenital heart problems, saving and improving the lives of countless children with a personal touch.
Marvin Goodfriend, 69: Goodfriend, an economics professor at Carnegie Mellon University since 2005, was nominated to the Federal Reserve Board in 2017. A critic of Fed actions after the financial crisis of 2008, Goodfriend's nomination to the Federal Reserve Board of Governors was not confirmed, and the spot remains open.