Steel City Awards Dinner Raises Record $950,000 for Marine Corps Scholarship Foundation
September 19, 2019

Photo by David Bachman Photography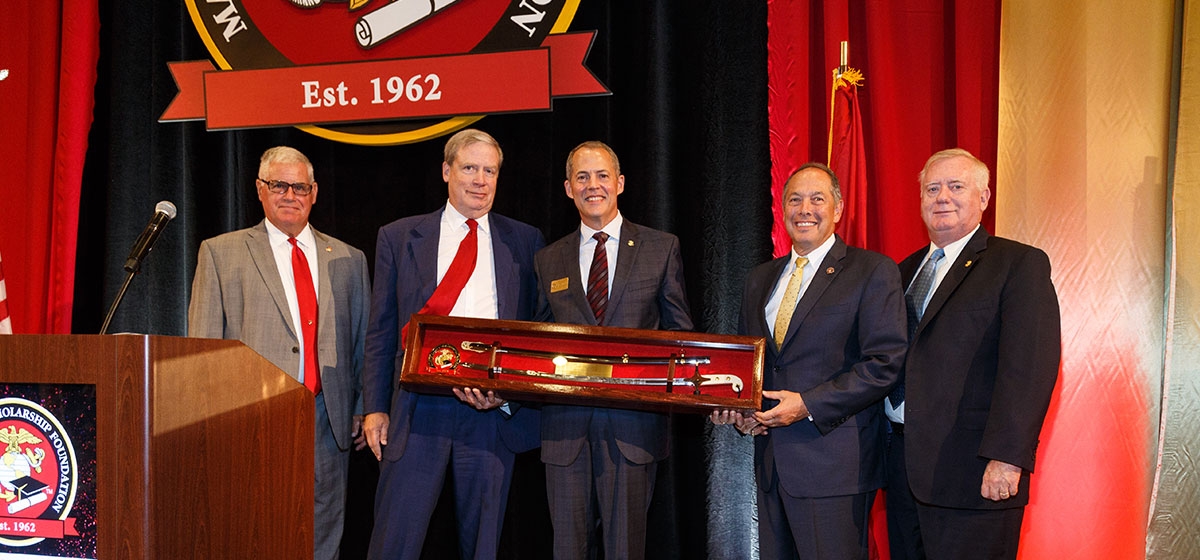 September 25, 2019
The Marine Corps Scholarship Foundation's 6th Annual Steel City Awards Dinner, held on Thursday, September 19, brought together senior leadership of the Marine Corps, Pittsburgh community members and scholarship recipients to recognize Marines by enabling their children to pursue college education.
---
---
The Steel City Awards Dinner Committees announced that they have raised a raised a record $950,000 this year for the children of Marines. These funds will provide access to education for the children of Marines and Navy Corpsmen attending post-high school, undergraduate and career technical education programs.
Lieutenant Colonel Carlos Noriega USMC (Ret.), former NASA Astronaut, was the event's Military Guest of Honor. Additionally, the Scholarship Foundation honored Stanley F. Druckenmiller, Chairman and CEO of Duquesne Family Office, with the Semper Fidelis Award. The award recognizes individuals whose service to the nation exemplifies the Marine Corps' moto to remain "Always Faithful."
Also in attendance were scholarship recipients including Montgomery Tew, the son of a Marine veteran, whose award allows him to pursue Environmental Studies at Slippery Rock University. "Without this scholarship, I would not have been blessed with this tremendous experience, let alone attend college," said Tew, who spoke at the event. "I speak not only on my behalf, but for the more than 2,000 Marine Scholars. We will continue to strive for excellence and ensure your investments are serving a noble cause."
Established in 1962, the Marine Corps Scholarship Foundation is the nation's oldest and largest provider of need-based scholarships for military children. Since its inception, the Scholarship Foundation has awarded nearly $135 million in scholarships to more than 40,000 recipients.