Let the Good Times Roll
February 28, 2017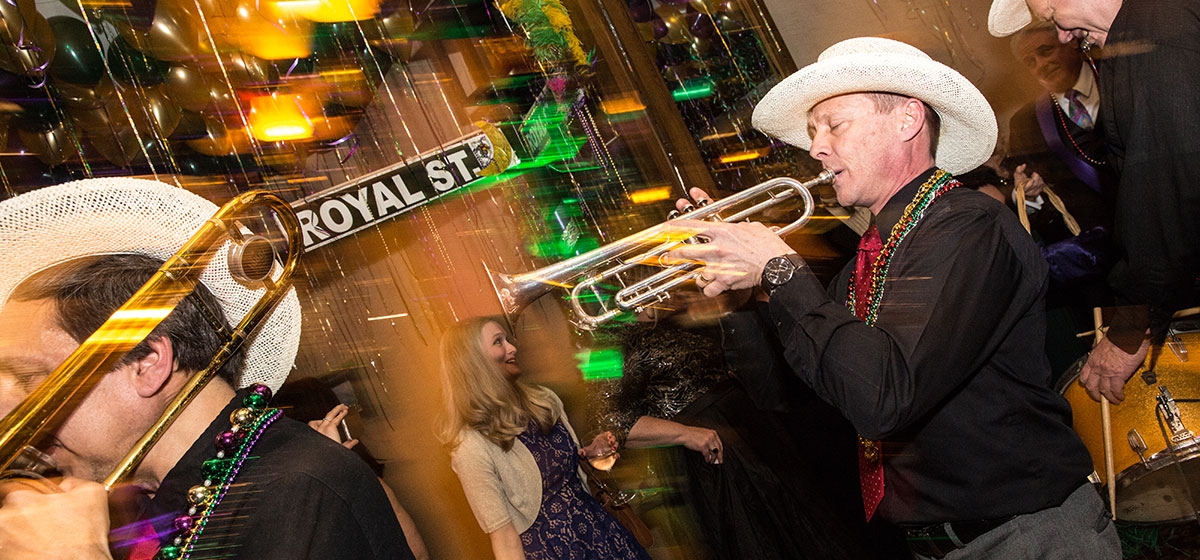 March 2, 2017
"He's one of those CEO's in Pittsburgh who makes everything better," said Epilepsy Foundation Western/Central Pennsylvania board member Joyce Bender. "He cares for all people with disabilities."
---
---
It was one of many accolades being echoed amongst 800 guests who arrived to the Westin en masse to toast Covestro's Jerry MacCleary as 2017 King of the Mardi.
"All I can say is, 'Wow,'" he said, taking his place on a plush velvet throne.
The party started with rumors swirling about his planned entrance, a teaser played out during a leisurely cocktail hour that welcomed a coterie of bold names including dinner chairs Jeff Broadhurst, Randy Dearth, Laura Ellsworth, Sy Holzer, David Malone, and Dennis Yablonsky.
With a lobby packed to capacity under a cloud of 7,000 balloons, the only thing that proved able to part the waters was the New Orleans beat radiating from the brass of the Ray Ryan Riverside Band as they led the charge into the ballroom. Inside, the nod to Bourbon Street continued via vibrant centerpieces from Hepatica Florist and Kevin Wilson, tables overflowing with elaborate masks and beads that glistened under the lights, and the John Parker Band.
Momentum building, a spray of pyrotechnics signaled the moment of truth as MacCleary zoomed in on a blue Vespa to claim his crown.
"It's a great cause and meant to be a good time," said past honoree Kim Tillotson-Fleming.
Guests included Doris Carson-Williams, Dr. James Valeriano, Barbara Kudis, Dr. Patricia Crumrine, Jim Chiafullo, Drs. Anto & Snjezana Bagic, Jim Norris, Dr. Lou Catalano, Ed Little, Dan Orie, Deborah Rice-Johnson, Mark Kuczinski, Bob Nutting, Evan Frazier, Glen Goldbach, Brian Himmel, Eugene DeFrank, Diane Holder.