Brody, Puskar, Dietrich, Michaels, Bell, Fielder, Toeplitz
Noting the passing of prominent Pittsburghers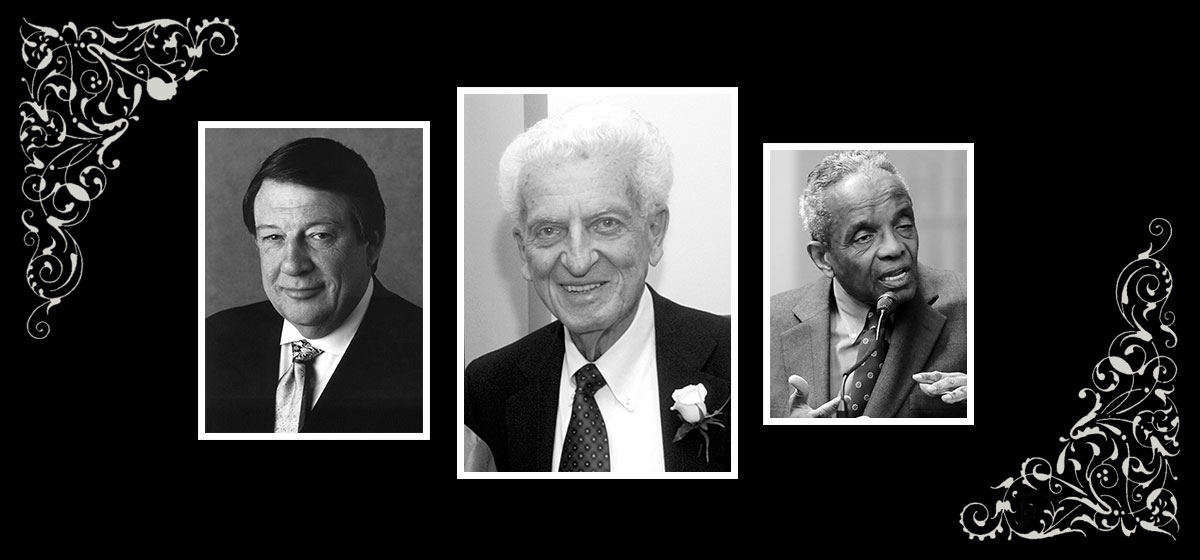 November 20, 2011
Thomas P. Brody, 91
Brody was a multi-talented man who qualified for the Olympics as a swimmer and later had more than 60 patents to his name. His most famous invention—the active matrix—is used in a variety of technological devices, including cell phones and televisions. A native of Hungary, his times in the 100-meter freestyle were fast enough to qualify for Hungary's 1936 Olympic team. He was a master printer and accomplished pianist before earning a PhD. in theoretical physics in London. He came to Pittsburgh in 1959 to join Westinghouse Electric Co., inventing numerous devices. He went on to form several small technology companies.

Milan Puskar, 77
Puskar was the co-founder of Mylan, Inc., a Fortune 500 company based in Canonsburg that was an early leader in the manufacture of generic drugs. Known as "Mike," he served as Mylan's president for 25 years. He was also the largest single benefactor in the history of the University of West Virginia, where the team's football stadium bears his name.
William S. Dietrich II, 73
Bill Dietrich was a self-made man who built and sold a steel company and then took his place among the giants in the storied history of Pittsburgh philanthropy. A native of Pittsburgh who grew up in Conneaut Lake, Dietrich joined his father's struggling scrap steel company after earning a history degree from Princeton. Dietrich changed the product line, moving into steel studs and becoming a national low-cost producer. After selling his company, he turned to investing the proceeds and creating the Dietrich Charitable Trusts. He gave away some $500 million to western Pennsylvania institutions, including a $265 million gift to Carnegie Mellon University and a $125 million gift to the University of Pittsburgh—both among the largest ever given to American universities. Dietrich was also a talented writer, having penned two books and six years of columns for this magazine.
Dr. Bernard Michaels, 93
Bernie Michaels was a giant in Pittsburgh pediatrics. He was the first clinician (as opposed to academician) to be president of the Children's Hospital of Pittsburgh medical staff. Whether it was colleagues, interns, hospital staff or patients, Dr. Michaels took the time to get to know people. He blended keen diagnostic ability with a warm and understanding human touch—a combination that made his colleagues and friends use the phrase "end of an era" at his passing. As the words under his portrait at Children's Hospital say, "He dedicated his life to the compassionate care of Pittsburgh's children."
Derrick Bell, 80
A Pittsburgh native who earned his law degree from the University of Pittsburgh, Bell was a pioneer in advocating for the advancement of minorities in legal education circles. The first tenured black professor hired by Harvard Law School, Bell later achieved and often resigned from numerous posts over racial hiring issues. Among his beliefs was that whites would support the advancement of blacks only if it were in their own interests.
Dock Fielder Jr., 82
Fielder achieved prominence in Pittsburgh as a long-time political ward boss, dominating East Liberty politics as he delivered 12th Ward votes in return for political favors and jobs for his community.
Gideon Toeplitz, 66
Toeplitz was managing director of the Pittsburgh Symphony Orchestra from 1987 until 2003. A native of Tel Aviv, he came from a musical family and was an accomplished flutist before deciding to manage rather than play music. At the PSO, Toeplitz was known for a successful financial restructuring early in his tenure, signing musical director Mariss Jansons and pops conductor Marvin Hamlisch, and increasing international touring.