Tillotson, Scully, Winner, Soergel, Detre, Brown, Lucas
Noting the passing of prominent Pittsburghers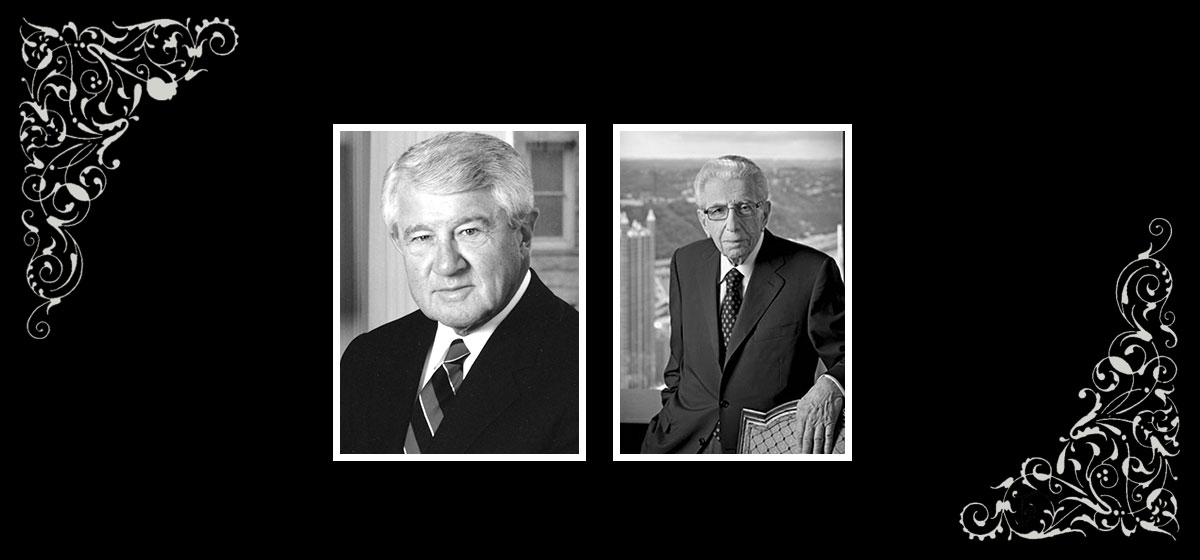 November 20, 2010
Willard J. Tillotson Jr., 82
Industry pioneer Bill Tillotson founded and led one of Pennsylvania's oldest and largest wealth-management firms, Hefren-Tillotson. Born with a competitive and friendly nature in the village of Tillotson, near Erie, he served in the U.S. Army for two years before entering Allegheny College, where he was a successful athlete and later a trustee for more than two decades. He bought Arthur R. Hefren & Co. from his father-in-law and in 1955 founded Hefren-Tillotson. His novel approach—which became an industry standard—involved considering all aspects of his clients' financial picture and developing a conservative, long-term master plan. Tillotson supported numerous arts and civic groups in Butler and Pittsburgh.

Warren A. Soergel, 86
Soergel transformed the Franklin Park farm that has been in his family for 150 years into a major autumn attraction for thousands of Pittsburghers. Each of his four children and five grandchildren work at the farm, beloved for its apples, market, pumpkins, cornstalk maze and wagon rides. Soergel was known as an honest man, devoted to his farm and his family.
Arthur M. Scully Jr., 82
Scully was best known as chief executive officer for 24 years of the Rolling Rock Club. A gentle man of integrity, he built Rolling Rock from a family club into a professional operation. He also served as trustee for numerous organizations, including the Western Pennsylvania School for Blind Children, the Carnegie Institute and the R.K. Mellon Foundation.
Dr. Thomas P. Detre, 86
Dr. Detre was a national leader in psychiatry and the architect of one of Pittsburgh's greatest assets, UPMC. Born Tamas Feldmeier in Hungary, he decided on psychiatry at 14. At 20, he escaped certain death at the hands of the Nazis by waiting for the key moment to jump from one line of Jews headed to concentration camps to a nearby line of those with special passes. Twenty of his relatives, including his parents, were killed. A year later, he took the name Detre, a variation of the French verb "to be" and symbol of his will to live. At Yale University in the early 1950s, he bucked psychiatric orthodoxy and became a pioneer in psychopharmacology. In 1973, he left a tenured post at Yale for the University of Pittsburgh, becoming director of Western Psychiatric Institute and Clinic and chairman of the School of Medicine's Department of Psychiatry. Over the next three decades, he transformed the university's medical strategy and ambition, attracting world-class researchers, creating a new funding structure and forging the vision for UPMC.
James E. Winner, Jr., 81
Winner was the creator of "The Club," the most famous automobile anti-theft device. A salesman at heart, the Sharon businessman created Winner International in 1986 to market "The Club," and his aggressive marketing campaign made the device an international phenomenon. The idea came to him after someone stole his Cadillac, and he recalled his days of service in the Korean War, when he would chain the steering wheel of his jeep, later saying, "If you can't steer it, you can't steal it."
Joe L. Brown, 91
Brown was the general manager of the Pittsburgh Pirates who was responsible for World Series championships in 1960 and 1971 and, to a lesser degree, 1979. In 1955, Brown followed Branch Rickey as Pirates GM, hiring Danny Murtaugh as manager in 1957. The duo brought winning baseball back to a city that had seen nine consecutive losing seasons. Known as the consummate baseball man, Brown was a shrewd judge of talent who built a powerhouse minor league farm system.
Maurice Lucas, 58
A Hill District native and Schenley High School graduate, Lucas became one of the best basketball players in America and, many say, the best ever to come out of Pittsburgh. He was an All-American at Marquette University and a four-time NBA all-star who carried the nickname "The Enforcer," due to his dominating presence on the court.