Connolly, Maazel, Gordon, Marnatti, Zona, Staley, Hare
Noting the passing of prominent Pittsburghers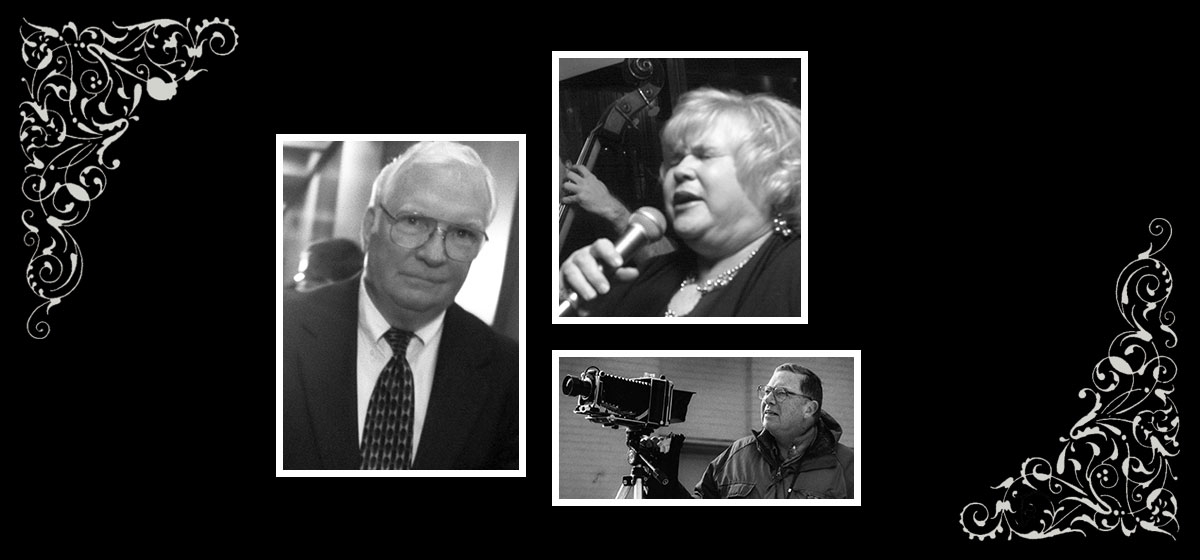 November 20, 2009
J. Wray Connolly, 75
Connolly played a pivotal role in the transition that brought Chancellor Mark Nordenberg to the helm of the University of Pittsburgh. Connolly spent his career at the H.J. Heinz Co., where, among other things, he was credited for the pioneering transition of putting Heinz Ketchup in a plastic bottle. It was at Pitt, however, that Connolly made a decisive impact during his six years as chairman of the board. After then-Chancellor J. Dennis O'Connor resigned, Pitt was embroiled in controversy and in disarray. Connolly was instrumental in elevating Nordenberg to chancellor, a move that has spurred dramatic and widespread success at the university.

Dr. Carl Marnatti 73
Dr. Marnatti was the former chief of family medicine at the Western Pennsylvania Hospital. The son of a coal miner from Jefferson County, Dr. Marnatti was a family doctor for 40 years, known for his empathy and willingness to treat patients even when they could not pay.
James Zona, 55
Zona imagined creating a product that would allow people to "walk on water." The company he founded, Pittsburgh Plastics Manufacturing, has become a global leader in gel sole shoe inserts.
Lincoln Maazel, 106
Maazel was a talented actor and singer who became devoted to the musical education of his only child, Lorin Maazel, who eventually became conductor of the Pittsburgh Symphony Orchestra. The son of Russian immigrants, Maazel's father was a concert master with New York's Metropolitan Opera, and he grew up around the stage. Named after Abraham Lincoln, Maazel joined the Navy at the age of 15 but was later discharged for being under age. He became a vaudevillian and later acted in films in Los Angeles. Maazel came to Pittsburgh in the late 1930s so his virtuoso son could continue working with his conducting teacher who had moved to Pittsburgh. In Pittsburgh, the elder Maazel continued his acting, including a role in George Romero's "Martin."
Sandy Staley, 69
She was one of the region's best and best-known jazz singers. A native of Brackenridge, Staley started singing in her father's jazz band at four years old. Her performances both at the piano and the microphone were full of personality and warmth, and she was a master at drawing a wide range of emotion from her audience.
Clyde Hare, 82
A native of Bloomington, Ind., Hare came to Pittsburgh to work with the famous Roy Stryker on the landmark Pittsburgh Photographic Library Project, documenting Pittsburgh's first Renaissance in the early 1950s. His iconic work led to a 50-year career in the region, with his realistic images of steelworkers and other Pittsburgh staples appearing in national magazines and galleries in Pittsburgh and across the country. Hare taught at Carnegie Mellon University from 1968 until 1981 and in 1994 published a book entitled, "Clyde Hare's Pittsburgh."
Jack Gordon, 97
In 1952, he opened Gordon's Fine Furniture, and the business grew to become a successful local chain. Gordon was also a strong supporter of the Southern Poverty Law Center in Alabama and was chairman of the Holocaust Center of Greater Pittsburgh, starting a project to collect oral histories from concentration camp survivors and their liberators.