Melodia, Cai, Jaffurs, Sittsamer, Lee, Edmunds, Healy, Packer
Noting the passing of Pittsburgh citizen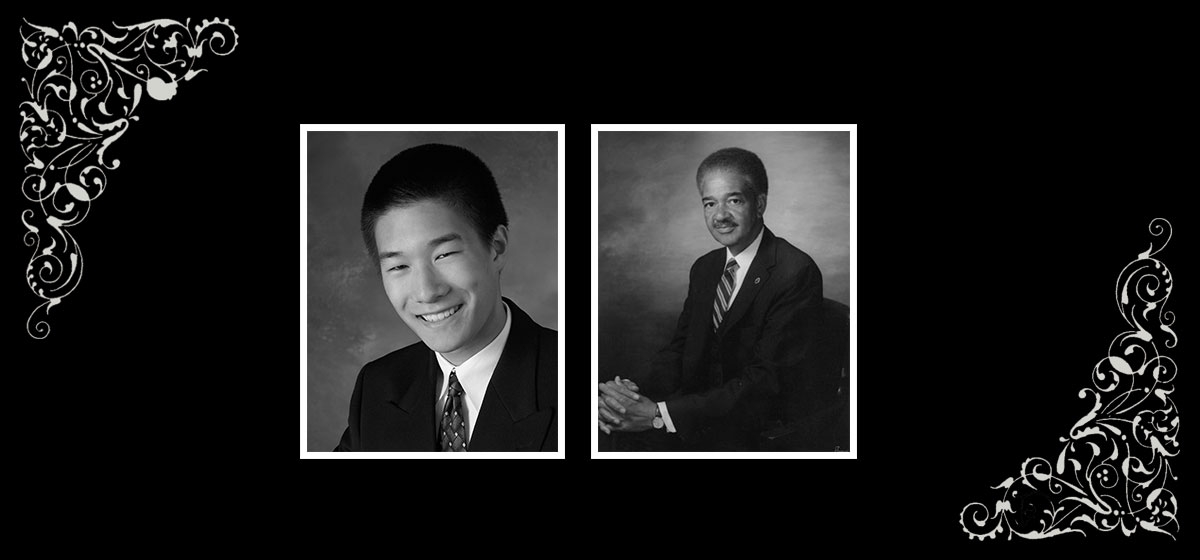 November 24, 2008

Mario Melodia, 78
He returned to Pittsburgh from Broadway, building a career as a dancer, choreographer and teacher. He danced and choreographed for national audiences but left his biggest mark as a teacher of dancers of all stripes, launching the careers of many.He had a dance studio Downtown, taught for more than three decades at Sewickley Academy and led the Barclay ballroom dance classes, teaching dance and etiquette to generations of young Pittsburghers.
Yuen Lee, 84
He came to Pittsburgh from China when he was six years old and became a key figure in downtown Pittsburgh's small Chinatown. For decades he helped recent Chinese émigrés negotiate the city and become Americans and Pittsburghers, helping them with interpreting, taxes, preparing for citizenship tests and finding jobs.
Peter Cai, 20
The Harvard junior was one of North Allegheny's most outstanding recent graduates. Known as a friendly, hard-working young man, he had perfect SAT scores and won numerous top local and national academic awards. He played violin with the Pittsburgh Youth Symphony Orchestra and was a WPIAL finalist in the 100-yard breaststroke. At Harvard, he played violin with the Mozart Society and tutored students in the Chinatown section of Boston. A pre-med student, he was an outstanding young researcher.
Arthur Edmunds, 86
In 1960, he became executive director of the Urban League of Pittsburgh, and during his 25-year tenure, he built the small organization from a budget of $60,000 to $2.5 million and turned the Pittsburgh office into one of the nation's strongest. He was a civil rights leader with the ability to build an organization and attract financing, all during turbulent times. A diplomatic, focused man, he built bridges with the city's leading lights, with the goal of improving education, jobs and healthcare for African Americans.
Alexander Jaffurs, 77
A Yale-educated attorney, he was an independent man who served in a variety of public service posts, including Wilkinsburg mayor, Pa. Liquor Control board chief counsel and Allegheny County solicitor. The former quarterback at the University of Pennsylvania was a staunch advocate of good government.
Sister Sara Marie Healy, 99
A flyer who taught aviators during World War II, and a close assistant to Dr. Jonas Salk in his work with polio patients, her greatest contributions were to Carlow University and Pittsburgh charitable institutions. A Sister of Mercy and nurse, she was a supervisor at St. Paul's Orphanage in Crafton and head of nursing pediatrics at Mercy Hospital. She taught nursing at Carlow and represented the college for many years. A beloved figure on campus, she was the first female grand marshal of the city's St. Patrick's Day parade.
Jack Sittsamer, 87
Later in his life, Sittsamer found the strength to tell others about his experiences in six German concentration camps. He told the story of his teenage years and the killing of his family to schools and meetings across the nation so that the Holocaust would not be repeated.
Betty Jane Packer, 86
She was a soprano with the Pittsburgh Opera for almost 50 years and a key administrator with the company, building it and opera in Pittsburgh. Along the way, she helped many young singers advance in their careers.