Cooper, Schafer, Tobias, Wobb, Johnson, Joyner, Harper, Thrift, Fischer, Schloss
Noting the passing of prominent Pittsburghers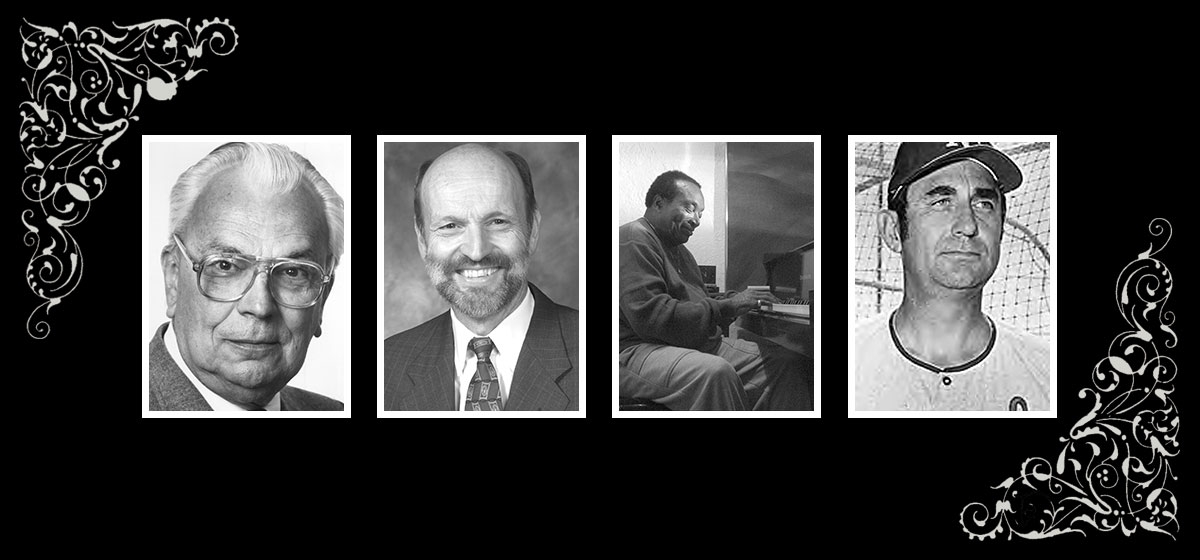 November 20, 2006
Dr. William M. Cooper, 87: William Cooper possessed tremendous medical knowledge, superior diagnostic skills and a compassionate manner that helped many patients and Greater Pittsburgh alike. The hematologist was also an innovator, helping to form the Central Blood Bank of Pittsburgh and serving as its first medical director. He served as medical director of the Pittsburgh Skin and Cancer Center, now known as the University of Pittsburgh Cancer Institute. He was chairman of the Department of Medicine at Shadyside and later chairman of the hospital's foundation. At the age of 69, he graduated from Pitt Law School in order to get a better understanding of the legal implications of changes in medicine. As a fundraiser, he asked Henry Hillman to make what became the decisive donation to what is now the Hillman Cancer Center. Of his many awards, Dr. Cooper was named to Mastership in the American College of Physicians, a group of only 550 that recognizes "exceedingly stellar career accomplishment." The Fox Chapel resident died of colon cancer.

Raymond A. Schafer Jr., 71
As the longtime superintendent of the O'Hara police, Ray Schafer set a national standard for suburban police leadership. A native of O'Hara who dreamed of joining the force, he served with the Army in the Korean War before joining the O'Hara police in 1957. As a juvenile officer in the late '60s, he formed the O'Hara Police Athletic League to help youngsters stay on the right path in life. An amateur boxer himself, Schafer sent numerous boys on to Golden Glove championships. Over 25 years, the club made a pivotal difference in many lives. As a police officer and chief, he was revered by his force and respected by other departments. The recipient of numerous awards, Schafer was tough but nuanced, analyzing the particulars of a situation and acting on the basis of those facts and the law. He lived in O'Hara.
Richard C. Tobias, 81
In the minds of generations of students and professors at the University of Pittsburgh, Richard Tobias was akin to the Platonic form of an English professor. Broadly erudite, he was energetic, decorous and involved. He was a Victorian literature scholar, whose 49-year career at Pitt included two stints as president of the University Senate. Before coming to Pitt, he left a teaching job when the University of Colorado required professors to sign loyalty oaths during the McCarthy era. Tobias lived in Squirrel Hill. He died of colon cancer.
Anne E. Wobb, 44
Anne Wobb grew up on a farm in Dorseyville and spent her life as if it were a great adventure. Known as a very happy person, she was an athlete, motorcycle rider and mechanic, iron worker, horseback rider, world traveler, millwright and certified scuba diver. She returned home from teaching diving in Belize, not feeling well, and died days later of an infection.
Bram B. Johnson, 59
Bram Johnson was a man of tremendous energy, enthusiasm and good will. He was a key, early employee at RPS and is responsible for many of the products and services which led to the great success of that company, which is now known as FedEx Ground. He served as vice president of strategic development of the parent company, FedEx Corp., returning to FedEx Ground two years ago as executive vice president. A Sewickley resident, Johnson died of natural causes while hiking in the mountains of Spain.
Curtis L. Walker, 73
Curtis Walker was a model of commitment, hard work and service to children. Raised by his aunt and uncle in Aliquippa, his first job as a boy was mopping floors, cleaning toilets and helping the pastor at his church. He got good grades with perfect attendance. When the family couldn't afford medical school, Walker turned to education. He earned a Ph.D. from Pitt and taught high school in Aliquippa before teaching at Pitt. Then he became one of the first black deputy superintendents in the Pittsburgh Public Schools. He was a successful fundraiser for the Boy Scouts, helping thousands of city boys get involved in scouting. Walker married his high school sweetheart, and the two Moon residents celebrated their 50th anniversary in August. Walker died of a heart attack.
John R. McGinley, 86
Jack McGinley was a part owner of and long-time executive with the Pittsburgh Steelers. His father, Barney McGinley, invested with Art Rooney to buy the club 60 years ago, and the two families have been in business together ever since. Jack spent many years as a boxing promoter and worked on the 1951 heavyweight title bout between Cincinnati's Ezzard Charles and Jersey Joe Walcott. He was also part-owner of beer wholesaler Wilson-McGinley. As a naval officer, he transported troops to the D-Day invasion. A torpedo sank his ship days later in the Atlantic. McGinley of Point Breeze died of cancer.
Walt Harper
Walt Harper was the leading jazz entertainer in Pittsburgh for several decades. A native of Schenley Heights, he was a talented piano player and band leader, preferring crowd-pleasing jazz over its more esoteric varieties. He toured for five years in the early '50s but preferred Pittsburgh. Harper was nominated for an Emmy for the PBS special "Walt Harper at Fallingwater," and his bands played around town for more than 40 years. That included a nearly 30-year-long gig at Steelers home games and a decade at the Crawford Grill. The outgoing entertainer was a businessman as well, opening a popular club in Market Square called Walt Harper's Jazz Attic in 1969. In 1983, he opened the more upscale Harper's in One Oxford Centre. Both venues attracted top national jazz acts. Harper of Point Breeze died of a heart attack.
Irvin P. Schloss, 83
An entomology student in college, Irvin Schloss was blinded in World War II when his tank was hit by a German missile. He went on to become a national leader in the movement for rights for disabled people. Working for Helen Keller's American Foundation for the Blind for more than 30 years, Schloss lobbied Congress effectively on several major pieces of legislation, including the Rehabilitation Act and the Individuals with Disabilities Education Act. He was a resident of Upper St. Clair.
Sydnor Thrift Jr., 77
Syd Thrift was a risk-taking baseball innovator who in the late 1980s rebuilt the last-place Pirates and prepared them for three division-winning seasons in a row. A native of Virginia, Thrift played in the minors a few years before joining a succession of teams, including the A's, Cubs, Yankees, Orioles, Devil Rays and Pirates. He came to Pittsburgh in late 1985 after drug trials had rocked the team, which lost 104 games that year for its second last-place finish in a row. Thrift picked a relative unknown, Jim Leyland, as his manager and set about developing minor leaguers such as Barry Bonds and Bobby Bonilla and making trades for Andy Van Slyke, Doug Drabek, Jose Lind and Mike Lavalliere. He was known as a flamboyant, entertaining and fun-loving baseball character. Thrift died of a heart attack.