Dardanell, Seigle, Perloff, Pietragallo, Dixon, Lancaster, Bartley, Hunter, Rosen
Noting the passing of prominent Pittsburghers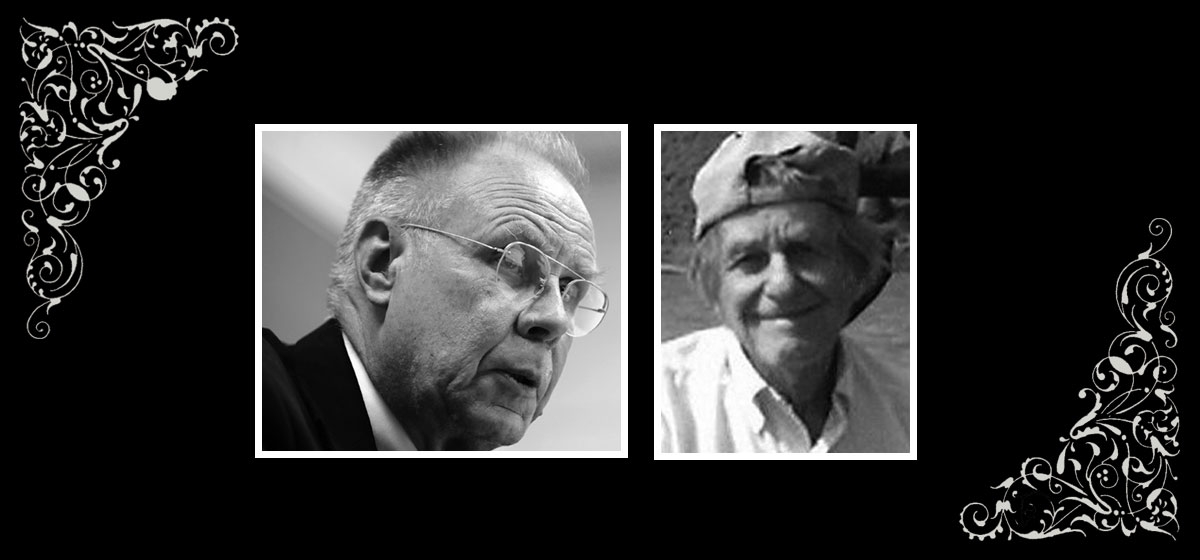 May 20, 2013
Edward Dardanell, 89: A decorated Army combat officer in World War II and Korea, Dardanell became a national leader in the suburban newspaper business, publishing 16 local papers, which later became Gateway Publishing. As a two-term state representative, he championed environmental legislation. Dardanell led efforts to raise $5 million and create Forbes Regional Hospital, to which he later donated $1 million. He was also the former owner of Dargate Galleries.

Dr. Bruce Dixon, 74
An outstanding and unassuming public servant, Dixon led the Allegheny County Health Department for 20 years—the longest tenure in county history. He was renowned for his bedside manner, for seeing patients seven days a week without charging them, for helping doctors with difficult diagnoses, and for teaching countless medical personnel. An only child and lifelong bachelor, his work was his life, and he put his heart into it—with intelligence, humility, wit, tenacity and compassion.
Herbert Seigle, 89
A McKeesport native who earned an architecture degree at Yale, Seigle was nationally known for designing commercial buildings and homes of distinction. His farflung and varied work included the interior of the yacht "Monkey Business," known for the extramarital affair that ended U.S. senator Gary Hart's 1988 frontrunning presidential bid. Seigle was a private man with impeccable taste and his own brand of elegant modernism.
Gary Lancaster, 63
Pittsburgh's first black federal court judge, Lancaster became inspired as a teenager after taking a day off from school to watch an African American lawyer argue a case in court. Bright and reserved, he was known for fair sentencing that fit the individual case.
Robert Perloff, 92
A University of Pittsburgh professor, Perloff was known nationally as the father of consumer psychology. As a boy in Philadelphia, he sold newspapers and did odd jobs to help his family through the Depression. He won a Bronze Star for military service in the Philippines. A past president of the American Psychological Association, Perloff was a prolific speaker and writer.
Burnett Bartley Jr., 88
Bartley was one of three in his company to survive the D-Day landing in Normandy. For service from Europe to Africa and the Middle East, he won two Purple Hearts, a Silver Star, a Bronze Star and, in 2009, the Legion of Honor, France's highest award for valor. He worked for Koppers Co., rising to deputy board chairman before buying Koppers's chemical and coating division and leading the Anegada Group, an investment holding company. As a hydroplane racer, Bartley set world speed records, becoming world champion once and national champion twice. He served on numerous charitable boards and chaired the Point Park College board.
David Hunter, 84
Hunter was the longtime chairman and CEO of the investment firm Parker/ Hunter and went on to found Hunter Associates. A former chairman of Nasdaq, he was a director of several local companies and helped numerous local nonprofits.
Daniel Pietragallo, 88
With a positive attitude and winning personality, Pietragallo led the Pittsburgh Housing Authority for 12 years, grappling with society's toughest issues—poverty, race and drugs. He rose through the Housing Authority ranks and in 1977 became executive director of the agency, which served 30,000 residents.
Seymour Rosen, 87
From 1967-78, Rosen was the Pittsburgh Symphony Orchestra's managing director. He was instrumental in moving the orchestra from the Syria Mosque to Heinz Hall and hiring conductor Andre Previn, and his tenure saw the symphony's budget and attendance more than double. His abilities in finance and gaining corporate support set a new industry standard.