Shaver, Haller, Root, Nordan, Krieger, McDowell, Chalfant, Psihoulis, Fawcett, McNall
Noting the passage of prominent Pittsburghers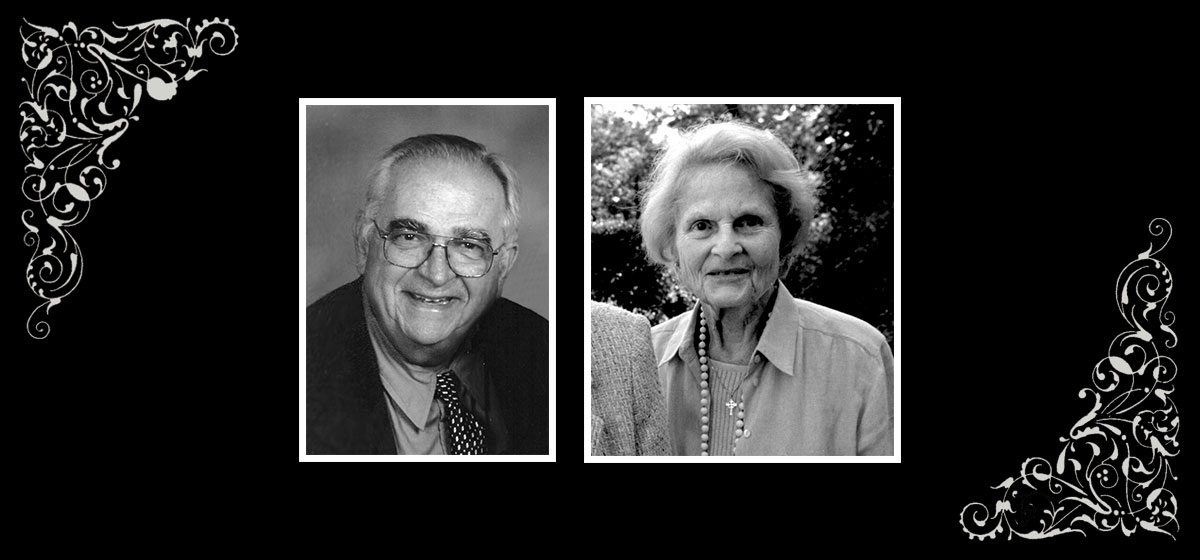 May 20, 2012
Dr. James Shaver, 77
A master with the stethoscope who could both diagnose and mimic the sounds of the human heart, Dr. Shaver was a 45-year cardiologist at UPMC who taught generations of cardiologists at the University of Pittsburgh Medical School. He was chief of cardiology for 25 years and a recipient of the Pulse of Pittsburgh Award from the American Heart Association.

Nancy Chalfant, 98
When her third child, Verlinda, was born with severe disabilities, Mrs. Chalfant, of Sewickley, decided to keep her at home. The situation led to lifelong volunteering on behalf of physically and intellectually disabled people and to her 1978 co-founding of Verland, a nonprofit that now provides care and residence for 225 disabled people at 37 sites. A deeply compassionate Christian woman, Mrs. Chalfant was involved with and helped start numerous regional charities. She left the world as a great-great grandmother.
Henry Haller Jr., 98
Haller led the National Valve Manufacturing Company (NAVC0), a pioneer in nuclear piping which employed 3,500. He endowed scholarships at the University of Pittsburgh School of Business, Grove City College, and Thiel College and founded the Haller Foundation, which supports free enterprise and entrepreneurship.
Douglas Root Jr., 80
Root was the director of industrial relations at Alcoa and a key member of the executive team that transformed the culture of the world's largest aluminum maker and put it in the international vanguard of worker safety. As a top labor negotiator and a man of his word, he helped usher in a new level of trust between labor and management.
Jimmy Psihoulis, 84
A Greek immigrant who had a beer distributorship and worked in radio, he was immortalized in Pittsburgh with his "Pittsburgh Steelers Polka" to the tune of the "Pennsylvania Polka." The song remains the leading Steelers anthem played every year the team is in the NFL playoffs.
Lewis Nordan, 72
Nordan was a novelist from Mississippi and 22-year creative writing professor at the University of Pittsburgh. Of his four novels, "Wolf Whistle" won the Southern Book Critics Circle Award for Fiction. He was known for his wit and entertaining personal style.
Janet Krieger, 79
She was a well-known and versatile local artist whose work included oil painting, drawing, printmaking and ceramics. A Vassar graduate with a master's in Fine Art from Carnegie Mellon University, she exhibited her work under the name Baird Jannarl.
David Fawcett Jr., 84
Fawcett was a community-minded attorney, who was a founder of Neighborhood Legal Services and served on the boards of the University of Pittsburgh and UPMC. Known as a friendly man of integrity, he was past president of the Allegheny County and Pennsylvania Bar associations.
Mary Louise McDowell, 82
The daughter of the mayor of Clairton, "Mame" McDowell was involved in Democratic politics most of her life, serving for 20 years as payroll supervisor in the county controller's office. The widow of newsman Al McDowell, she was a positive, can-do person who was well known across numerous Pittsburgh circles.
Dr. Pearl McNall, 89
The first woman on the senior medical staff of Mercy Hospital, she was an early expert in the understanding and treatment of myasthenia gravis, which causes muscle weakness. Her lifelong dedication to the chronic disorder prolonged the lives of many.