Sarris, Stever, Height, Poupko, Bold, Stewart, Rust
Noting the passing of prominent Pittsburghers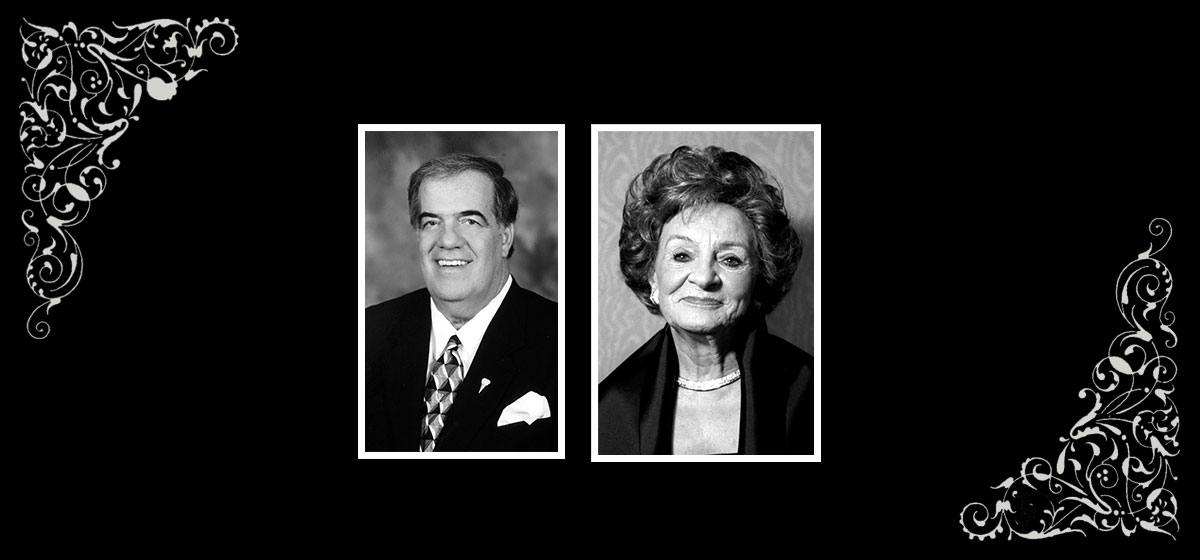 May 20, 2010
Frank Sarris, 78
Sarris was a self-made man whose generosity helped a spectrum of his fellow citizens—from community organizations in his hometown of Canonsburg to the University of Pittsburgh, where he donated $5 million to the liver transplant program. He and his wife Athena were a team, and in the 1950s they began experimenting with candy recipes at home. When Frank left his job as a forklift operator to start a candy business, Athena kept hers as a secretary to support the family. Sarris Candies ultimately became the region's best known candy maker with its signature chocolate-covered pretzels. Sarris could almost always be found at his Canonsburg manufacturing operation, devising new products or greeting customers and friends in the fanciful candy store.

Baruch A. Poupko , 92
Rabbi Poupko was one of the Pittsburgh Jewish community's most respected leaders for more than 60 years. He came from a family of rabbis, and after beatings for his religious faith that left him with a lifelong limp, he escaped from Russia with his parents and family. He became a forceful national advocate for emigration rights for Soviet Jewry and later helped many settle in Pittsburgh, giving them sermons in Russian at his Orthodox Shaare Torah Congregation in Squirrel Hill. He was a leader in the creation of Hillel Academy and the local United Jewish Federation's Holocaust Center.
Horton G. Stever, 93
Stever presided over the merger of the Carnegie Institute of Technology with the Mellon Institute of Research, creating Carnegie Mellon University. During his seven-year tenure leading CMU, he helped create the computer science department, now among the few best in the world. Orphaned as a boy, he was raised by his grandparents. His scientific accomplishments were many: professor and associate dean of engineering at MIT, chief scientist for the U.S. Air Force, director of the National Science Foundation, and director of the White House Office of Science and Technology Policy.
Dolores Bold, 89
One of Pittsburgh's most colorful and philanthropic women, "Dee" Bold knew how to have fun and help people. From her trademark cigarette, gravelly voice and Wild Turkey cocktail, to her Fifth Avenue home in Shadyside with its ground-to-roof Christmas lights, she cut a singular figure. The widow of Federated Investors executive Walter Bold, and grande dame of Pittsburgh's social scene, she was a rock of support—time and money—for dozens of local nonprofits. Whether it was dinner with Dwight Eisenhower, cards with Richard Nixon, or audiences with Pope John Paul II, she packed her years with vitality, riding elephants at 80 and partying until the end.
Dorothy Height, 98
She began her civil rights efforts in her native Rankin, where, as an 11-year-old, she integrated a community center by reading the Bible to white youngsters. Height went on to lead the integration of the YWCA and America. She marched for justice, intervened in the nation's most incendiary civil rights situations, and helped the pivotal leaders of her time, including Adam Clayton Powell, Marcus Garvey and Dr. Martin Luther King Jr. She counseled First Lady Eleanor Roosevelt and Presidents Kennedy and Johnson. She also founded the National Black Family Reunion, which attracts hundreds of thousands to Washington, D.C. annually.
Glenn A. Stewart, 69
"Alec" Stewart was the founding dean of the Honors College at the University of Pittsburgh, producing many of the nation's most promising and award-winning young scholars. As a professor of physics, he was the only dean at the university to carry a full teaching load. Stewart developed a broad reputation over decades as a thoughtful and intellectually challenging adviser and guide, for whom students always came first.
S. Murray Rust Jr., 97
A direct descendant of Declaration of Independence signer Richard Henry Lee, Rust succeeded on many fronts. In 1944, he took over the Rust Engineering Co. at the peak of the World War II boom. The company built factories for a wide range of industries and was America's largest builder of pulp and paper mills. Rust was a trustee and director of numerous educational institutions, foundations and corporations. And he led a large family, including 14 great-grandchildren.